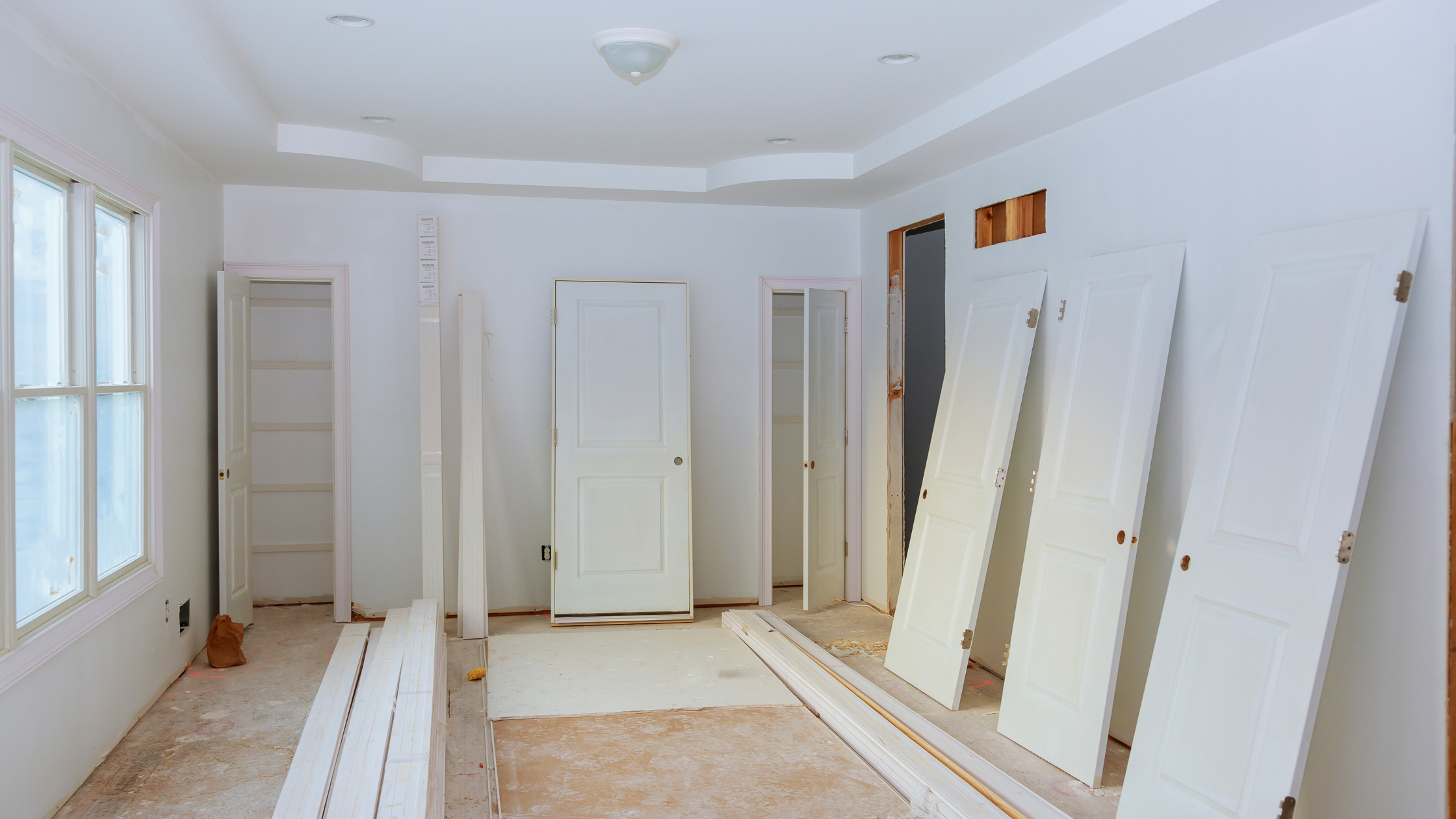 Unlike conventional site-built homes, which are constructed from building materials that are mixed and/or assembled on site, manufactured homes are built partially or completely in factories from different building materials and prefabricated components. Once completed, these homes are transported either in one piece or in multiple sections to their final sites for assembly and installation. Currently, all manufactured homes are built according to the latest HUD code, which ensures the quality and safety of their design and construction. When sited, manufactured homes can be placed on temporary or permanent foundations that must also meet the HUD standards.
Manufactured Homes Comply with Construction Quality Standards
Over the past few years, the manufactured housing industry has evolved more than ever before. To begin with, the building materials used in today's manufactured homes are of the same quality as that of the materials used in site-built homes. Additionally, building homes in a factory-controlled environment facilitates the centralization and standardization of manufacturing processes, which can significantly improve the quality, productivity, and process time.
Factory-controlled environments also provide more favorable conditions for quality control procedures, while protecting building materials and components from deterioration. All these allow manufacturers to reduce the likelihood of errors, detect defects in materials more efficiently, and eliminate rework along with the extra time and costs associated.
As well, the manufactured homes built nowadays are specifically engineered for wind safety. In addition to being able to withstand hurricane-force winds similarly to site-built construction, these homes are among the safest, affordable housing options available today. That's because they include a series of safety features required by HUD, such as smoke detectors, egress windows, and incombustible materials around kitchen ranges, water heaters, and furnaces.
Although construction quality is of the utmost importance when building a manufactured home, most builders also provide a variety of architectural styles, floor plans, and a wide range of exterior finishes that are meant to increase both the functionality and aesthetic appeal of these homes. As a result, the manufactured homes built nowadays meet the requirements of a wider pool of homebuyers, while also integrating more seamlessly into neighborhoods and appreciating better over time.
In addition, newly manufactured homes provide some of the most desirable features that homebuyers usually want in their homes, such as walk-in closets, vaulted ceilings, larger low-E windows, working fireplaces, Energy Star certified appliances, modern kitchens and bathrooms, as well as attached porches, patios, and/or garages. What's more, the construction process of these homes is quite flexible, allowing for a series of customizations that could better meet the needs and wants of different homeowners.
Assessing the Affordability of Manufactured Homes
Building homes in a factory setting delivers a series of benefits that translate into more affordable housing options for homeowners and renters alike. Although cost savings can vary among manufacturers and manufactured home models, most builders buy materials in bulk, directly from suppliers, which often leads to economies of scale that contribute to the lower production costs and sales prices of manufactured homes. Besides protecting building materials from damage and loss, as mentioned above, a factory-controlled environment also enables manufacturers to avoid weather delays and schedule tasks more efficiently, which can lower the production costs of these homes even more.
As well, substantial savings can be achieved by the builders that use repeatable designs and high-volume manufacturing methods, which typically include automated assembly processes and centralized control. Because standardized manufacturing processes and large-scale production usually improve with technological advances, manufactured homes may become even more affordable in the future.
Another factor contributing to the affordability of these homes is that many manufacturers break down the construction process into smaller, easier, repetitive tasks that eliminate the need for highly skilled workers and subcontractors. The manufacturers that use advanced technologies, such as computer programs and laser tools, can also reduce or even eliminate errors completely, so waste is virtually non-existent. Besides cutting production costs considerably, reducing manufacturing waste can significantly lower waste management costs, which continue to rise as debris disposal and recycling regulations become more stringent.
A notable point is that manufactured homes aren't only less expensive to build than their site-built counterparts; they also reduce the cost of heating and cooling, which accounts for a significant part of the overall housing costs. The enhanced energy efficiency of these homes, resulting from higher R-value insulation, high-quality doors and windows that eliminate air leaks, and energy-efficient heating and cooling systems, provides a valuable source of savings for homeowners and renters, particularly in this era of rising energy costs. According to recent research, manufactured homeowners and renters spend about half of what the owners of site-built homes typically spend on monthly housing costs.
Manufactured homes have come a long way from the mobile homes they once were. As a result, financing the purchase of such a home has become easier over the years. Since the modern manufactured homes allow for site-built comparisons in the appraisal process, you can now access different loan types in order to finance a manufactured home as personal or real property, while benefiting from interest rates, terms, and conditions that are as advantageous as those of conventional loan products. For more information about the manufactured home financing options you may qualify for, fill out our contact form to get in touch with our professionals today!