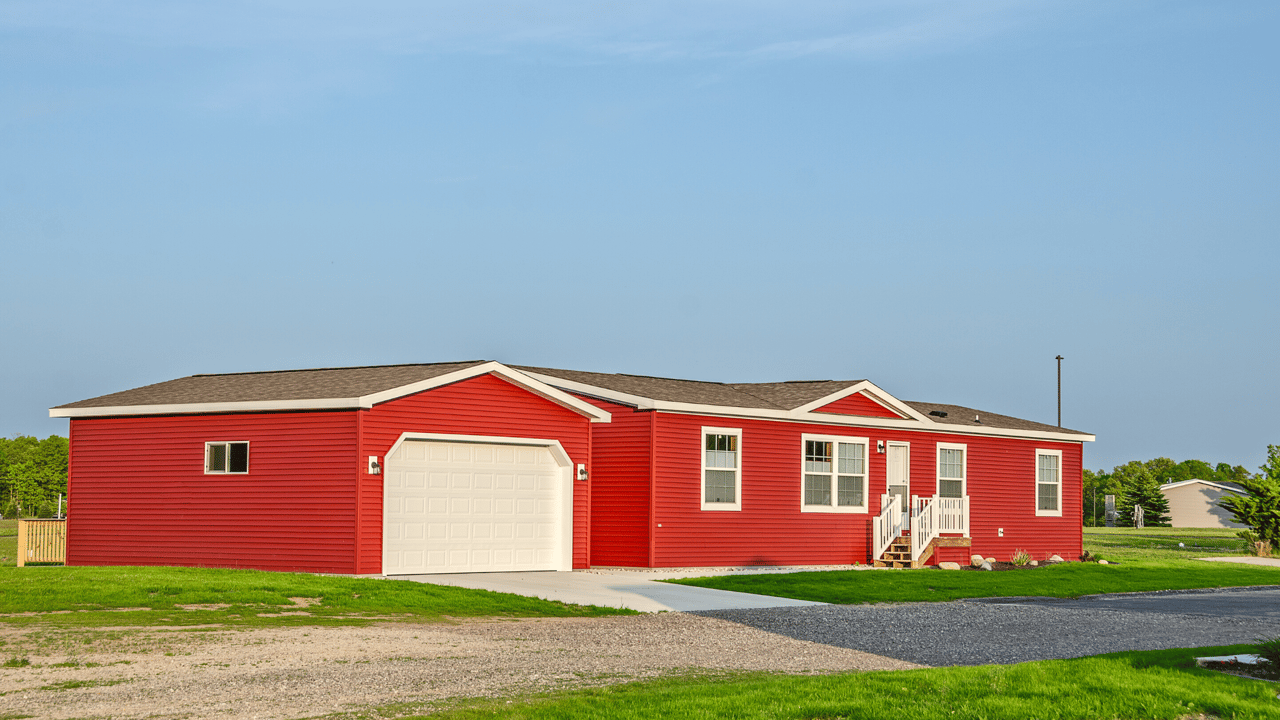 The safety of factory-built housing during tornadoes and hurricanes is one of the most common concerns raised by potential homebuyers. If you're planning to buy a manufactured home soon, knowing whether or not it can withstand extreme weather conditions is very important. To put your mind at ease, we've done some research on the safety of manufactured homes during tornadoes and hurricanes. Here is what we've found out.
Building Materials and Structural Design
Through the years, the effects of tornadoes and hurricanes on manufactured homes have led to important changes in the manufactured home building requirements. As a result, today's factory-built homes must comply with strict construction and safety standards, which are comparable to the building codes governing site-built housing.
These standards require manufactured home builders to use high-quality, standardized building materials that have similar or identical characteristics to the materials used in conventional homes. Additionally, today's manufactured homes must be specifically engineered to comply with the latest construction requirements for wind safety, snow load, and seismic activity. Based on the International Building Code, a manufactured home that will be placed in a hurricane-prone area must be designed to withstand sustained wind speeds of 160 mph. In the rest of the country, manufactured homes should be able to resist wind speeds of 130 mph in Wind Zone 1 and 150 mph in Wind Zone 2.
Because most manufacturers also use advanced technologies in cutting and joining components and sub-assemblies, newer manufactured homes are as weathertight, structurally sound, and safe as conventional homes. Therefore, these homes can survive a hurricane and other extreme weather conditions just like a site-built home.
Building Techniques
To ensure that today's manufactured homes are able to withstand the elements, the HUD Code specifies exactly what is required before, during, and after the building process of a manufactured home.
To begin with, the building materials, components, equipment, construction methods, and quality of workmanship must ensure the structural integrity of newly manufactured homes. As well, manufacturers are required to use products that protect against corrosion, mold, decay, and insect infestations. To ensure the safety of factory-built homes in different weather conditions, the structural design should include only HUD-approved methods for fastening the roof framing to the wall framing, the wall framing to the floor structure, and the floor structure to the chassis. This will allow a manufactured home to resist wind overturning, uplift, and sliding.
The wind-resisting components of a manufactured home must also be designed and constructed to withstand horizontal wind loads and uplift roof loads specific to the area in which the home will be placed. As well, the frame anchors used to tie down the home are often part of the foundational system.
Furthermore, the HUD Code includes thermal protection and fire safety provisions as well as the characteristics of the plumbing, heating, cooling, and electrical systems that are currently used in manufactured housing.
Quality Assurance
Federal regulations require quality assurance professionals to verify that the manufactured homes are built correctly, according to the HUD Code. Additionally, the inspection ensures that the home is built to the correct standards for the zone in which it will be placed. To ensure their safety and durability, manufactured homes are also inspected throughout the installation process. A factory-built home that meets the Manufactured Home Construction and Safety Standards receives a HUD label, also known as HUD tag, certifying it has been designed, built, tested, and inspected according to the federal standards.
If a manufactured home, which complies with the latest construction standards, is set up right and tied down properly, it can perform surprisingly well at high winds. Recent research indicates that the damage sustained by manufactured homes during high winds typically comes from adjacent structures and not from failed components in the home.
Manufactured home builders and installers take into account a series of aspects in order to ensure the safety and durability of each factory-built home they put on the market. Although extreme weather conditions can cause damage to any home, whether it's factory- or site-built, the anchoring system plays a critical role in keeping a manufactured home safe during extreme weather events.
If you live in an area known to have extreme weather, it's important to call in an inspector who can verify that all of your tie-downs are secure. Some manufactured home models may require over-the-top tie-downs to ensure their safety during a hurricane or tropical storm. As well, it's advisable to check with local experts on other things you need to do to prep your manufactured home for a potential extreme weather event.