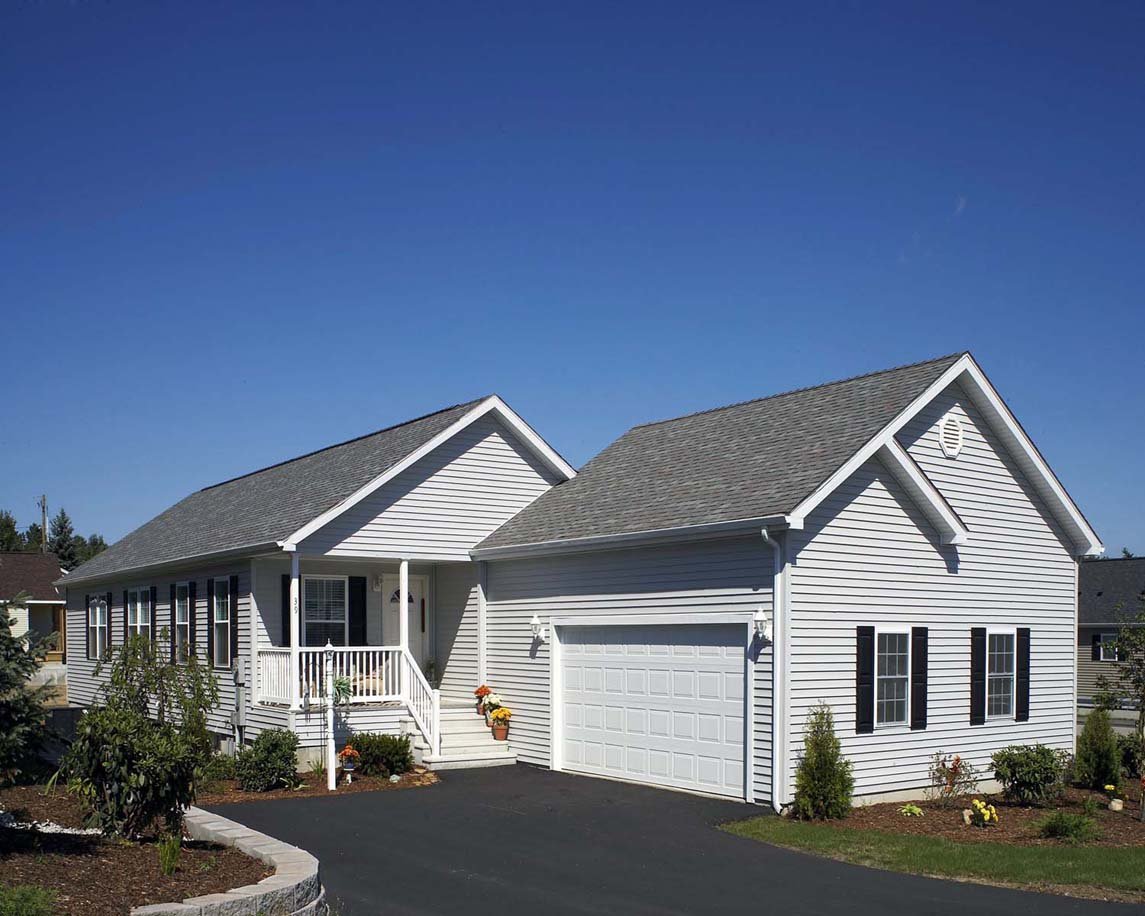 Over the past few years, the demand for affordable housing has increased continuously in many areas across the country. As a result, the affordable housing shortage has deepened, driving up home prices and rental rates. The steady increase in housing prices is one of the reasons why the homeownership dream remains unattainable for many hard-working Americans.
Fortunately, manufactured homes provide a viable solution to the affordable housing crisis. Because these homes are built in a controlled environment, they cost less and take less time to build compared to the homes built on site. Furthermore, manufactured homes have evolved significantly over the last 20 years. As these homes are on par with conventional site-built homes, particularly in terms of quality, durability, and energy efficiency, they've changed people's perception of factory-built housing.
In an effort to offer potential homebuyers a high-end, more energy-efficient yet affordable factory-built housing alternative, manufacturers have recently developed a new category of manufactured homes, called CrossMod™.
What Are CrossMod™ Homes?
Similar to conventional manufactured homes, CrossMods are built to comply with all the applicable state and local building standards for quality, safety, and durability. However, the main difference between these homes and other types of manufactured homes is that they come equipped with a series of amenities that buyers often appreciate in site-built homes, such as garages, carports, pitched roofs, and energy-saving features.
Besides the fact that these homes provide all the benefits of factory-built housing and deliver a more attainable alternative to conventional homeownership, they offer several advantages over conventional manufactured homes.
Top Advantages of Buying a CrossMod™™ Home
To begin with, all CrossMods are affixed to permanent foundations and classified as real property. CrossMod™ homes also have specific exterior features, including an elevated roof pitch as well as attached porches, garages, and/or carports, which make them look more like traditional site-built homes.
Because CrossMod™ homes look similar to site-built homes, they can be placed in almost any community, including those that limited factory-built housing in the past. Therefore, this new class of manufactured homes gives manufacturers the opportunity to expand into new markets while helping more Americans fulfill their dream of homeownership.
Since CrossMods are installed on a permanent foundation, they're eligible for conventional manufactured home financing. This means that, if you decide to purchase a CrossMod™ and qualify for a conventional manufactured home loan, you'll be able to roll the home together with the lot on which it will be placed into the same loan. Depending on your credit situation, a manufactured home loan with land may provide better terms and conditions than a chattel loan.
Another important aspect is that CrossMods are expected to appreciate in value at nearly the same rate as traditional site-built housing. That's because not only are CrossMod™ homes classified as real property, but they also include features that are similar to those in traditional site-built homes. Additionally, due to the similarity in property characteristics between these two types of housing, CrossMods can be appraised based on comparable site-built properties.
One more reason to buy a CrossMod™ home is that these homes are a trademark of the MHI. As they're registered by the MHI, homebuyers can rest assured knowing they're purchasing a high-quality manufactured home that complies with the HUD code as well as with the requirements for conventional manufactured home financing.
With a variety of floor plants, stylish aesthetics, energy-efficient features, lower sales prices, and shorter construction times, CrossMods hold a clear advantage over traditional site-built housing. Thanks to all the aforementioned characteristics, the new CrossMod™ homes can also fit the needs and wants of a larger pool of potential homebuyers, who wouldn't have previously considered buying a manufactured home.
What's more, the innovative designs and high-quality building materials combined with highly efficient and sustainable building practices of this new class of homes are poised to revolutionize the entire manufactured housing industry. As a result, CrossMod™ homes can offer investors and dealers some viable investment opportunities. To learn more about the CrossMod™ homes or to find out the financing alternatives that we make available for these types of homes, please contact our experienced professionals today!