Manufactured Home Retailers
Join America's Dream-Home Team with Triad Financial Services!
With more than 60 years of industry expertise, we're one of the nation's top consumer lenders, helping dealers sell homes and opening the door of homeownership to more people. As a part of our dealer program, you'll experience unmatched service and lightning-fast turnaround, all backed by our diverse network of lending partners. Our goal is to be your friendliest, hardest working ally in the industry.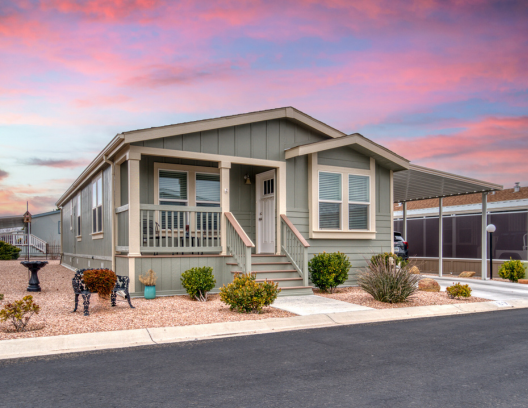 Manufactured Home Dealer Programs
Custom Tailored Financing Programs For Retailers
Triad has several financing options for both new and pre-owned manufactured homes. Our programs cover buying the home, as well as land and home packages, which combine financing for the manufactured home, land and site improvements all in one sales contract.
Home Only
This program offers the buyer financing options on new or pre-owned, single or multi-section manufactured homes. Triad Financial Services unique rate program is based on the individual's credit performance and actual down payment.
Land/Home
Consumers who are looking to secure property and their home in one payment will find this program most beneficial. It allows for different tax breaks as well as ownership of the land on which their home will be placed. The final product is classified as a real property mortgage - much like a conventional site built mortgage.
LandPlus
A financing option that allows a customer to utilize the equity they have in currently owned real estate for a down payment, without the closing costs of a Land/Home transaction. This is a home only product with added collateral. (Land must be in customer's name prior to closing. Land improvements may be financed up to $15,000.)
Park Model Home
Available in select states, offers financing for 'Park Model' homes for vacation purposes in resort and camping locations in parks. (No rental unit or investment property financing available at this time.)
Triad Financial Services is in the business of making dreams come true. When you join our retailer and broker programs, you'll quickly learn that our goal is to be the friendliest, hardest working, service-oriented manufactured housing lender in the business. If you are interested in becoming a part of the Triad Financial Services network of manufactured housing professionals, simply register below and our team will send you a link to complete your enrollment.
Dealer/Retailer Enrollment