If you're shopping around for homeowners insurance to protect your manufactured home and your personal property, it's important to know exactly what you're paying for before settling on a certain policy and insurance company.
To get the best deal on homeowners insurance, make sure that you consider the following factors.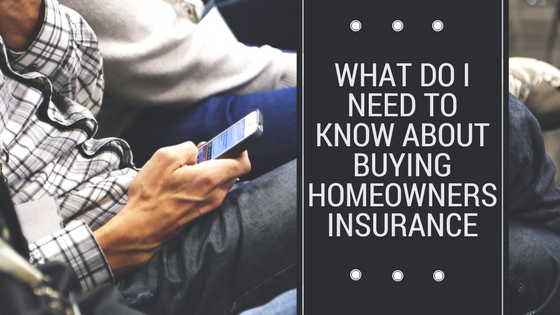 The Basic Function of Homeowners Insurance
This type of insurance isn't required by law. However, manufactured home lenders often require borrowers to insure their homes against damage potentially, for the duration of the loan.
Although the main role of an insurance policy is to provide financial protection against losses that may result from damage to the home itself and additional structures, it also covers personal property and liability. The easiest way to find out exactly what a policy covers is to ask your agent.
Insurance Policies Are Not the Same
When looking for homeowners insurance, people come across the term "standard policies". But as these policies aren't created equal, you can find different "standard policies" from different insurers. This basically means that your coverage in the event of an unforeseen occurrence will depend on the options included in your policy.
The good news is that you can customize your standard policy by purchasing supplemental coverage for an additional cost. For instance, flood, earthquake, sinkhole, and landslides are generally not covered by standard policies. However, you can purchase disaster insurance if you live in an area prone to any of these disasters. Before opting for supplemental coverage, make sure that you have accounted for everything you intend to cover.
Level of Coverage
For older manufactured homes, homeowners insurance policies often provide coverage based on the actual cash value of the property. Recently built homes and new construction are typically insured at replacement cost value.
Whether the insurer offers a replacement cost or an actual cash value policy, it's critical to make sure that your home is covered for the proper amount.
If you've recently done some remodeling, for example, the value of your home may be higher than the last appraised value. To get adequate coverage, inform your insurer about any improvements made and adjust your policy accordingly. Selecting the right level of protection for personal belongings and liability is important as well.
The Details of Your Policy
When it comes to homeowners insurance, it's not enough to get the right level of coverage. Understanding the insurance terms in your policy is equally important. Before shopping around for the best insurance policy, we recommend that you review the most commonly used insurance terms, such as personal property, liability, premium, limits, sub-limits, riders, and deductible.
Homeowners Insurance Claim Process
Two homeowners insurance policies that are issued by two different insurers can include the same perils and amount of coverage. However, the claims process may vary from one insurance company to another, based on their own guidelines for processing claims.
By asking questions about the claim process, you can find out what you need to do to get reimbursed within the time frame specified in your policy as well as the reasons why your insurer may reject your claim or will not pay out the full amount.
The Importance of Reading Your Policy Carefully
After choosing a specific homeowners insurance policy, make sure that you read the policy carefully. Since an insurance policy is a contract, it will clearly state your rights and responsibilities, and those of your insurer, as agreed upon. If there are any errors or inaccuracies, require your insurer to correct them. Once you receive your requested policy, keep it in a safe location.
Escrow Account for Mortgage and Insurance Payments
If you're like most manufactured homeowners, you'll make an escrow payment every month to cover your mortgage payment, homeowners insurance premium, and property taxes. The vast majority of lenders prefer this method because they can rest assured knowing that borrowers are paying their mortgage and insurance premiums, so their investment is well protected.
Including the right coverage in your insurance policy is part of being a responsible manufactured homeowner. After all, the best way to keep your property and your family protected is by making sure that your policy covers everything that you need. To learn more about homeowners insurance and the insurance plans we make available for manufactured homes, please get in touch with our insurance specialists today!