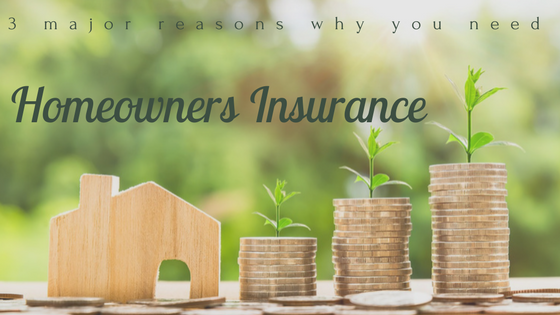 Whether you're using a chattel loan or a conventional mortgage to buy a new or pre-owned manufactured home, or you've already paid off your loan, homeowners insurance can help you protect your most valuable asset.
If you have any doubts about the importance of this type of insurance, here are three points that present the reasons why you should consider purchasing a homeowners insurance policy.
Homeowners Insurance Provides Comprehensive Coverage
The coverage of a standard manufactured home insurance policy extends to more than just the home itself. It also provides protection for:
Other structures

– If you have additional structures on your property, such as a garage, a deck, or a fence, a homeowners insurance policy will cover the financial losses resulting from insured perils. Basically, this type of coverage can help you pay for repairs or replacements if your home or other structures on your property get damaged by an unfortunate event covered by the policy.
You, your family, and guests

– If you or a member of your family is responsible for accidentally injuring someone else or damaging other people's property, a standard homeowners policy will cover related medical bills, repair costs, and legal fees. Homeowners insurance also typically includes guest medical protection. If a visitor sustains an injury while on your property, for instance, your insurer will reimburse basic medical expenses, up to the face amount of your policy, without regard to fault.
Additional living expenses

– If your home is severely damaged or destroyed due to an insured peril, your homeowners insurance will cover the cost of living elsewhere and other expenses that otherwise wouldn't have been incurred, up to the limit stated on the policy,.

Personal property

– A manufactured home insurance policy will reimburse you for the cost of repairing or replacing certain personal possessions, such as electronics and furniture, which have been damaged, destroyed, lost, or stolen.
Homeowners Insurance Protects You from Lawsuits
Homeowners insurance goes beyond covering medical payments to other people who have been accidentally injured on your property. This type of insurance can also help you avoid paying the monetary compensation awarded to the injured person and the legal costs associated out of your own pocket, if you're found legally responsible for the injury.
However, one aspect often overlooked is that the amount of liability coverage depends on the limit specified in the policy. As an example, our manufactured home insurance provides personal liability coverage that starts at $50,000, with the possibility of extending the limit up to $300,000.
Homeowners Insurance Protects Your Equity
Unlike forced-placed insurance that is typically issued to protect only the lender's interest in the collateral, up to the loan amount, the level of coverage for a standard homeowners insurance policy is calculated based on the actual cash value or the replacement cost of your property. Homeowners insurance may be required by your lender. If you have a chattel loan or a mortgage, for instance, you might need to carry adequate and continuous homeowners insurance over the loan term, according to the Insurance Information Institute.
If you would like to find out more about the benefits of purchasing manufactured homeowners insurance or to discuss your homeowners insurance options with an experienced professional, please feel free to contact us here or call us at 1-800-522-2013, x1209. Our insurance specialists can help you choose the right amount of coverage for your manufactured home.