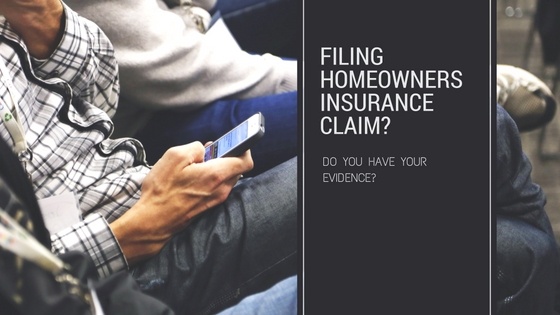 Manufactured home insurance is a great financial instrument to cover most types of damage to your manufactured home as well as personal property in case a disaster strikes. But the fact is, filing a homeowners insurance claim can be challenging. In order to get reimbursed for your loss, you need to fill out all the required forms, include evidence of ownership and value of any damaged, destroyed or lost items, and submit the documentation by the end of the specified time period.
To expedite and smooth the claim process, we recommend that you conduct a home inventory of all of your possessions when you get your first homeowners insurance policy. Having a home inventory and updating it periodically should make it fairly easy for you to compile a complete list of the items damaged or destroyed when making your claim. According to the National Association of Insurance Commissioners, the evidence you should gather include:
Written descriptions
When describing your belongings, don't forget to include the make, model, serial number, date of the purchase, original cost or an estimate of the fair market value, and any improvements made. Valuables like artwork, collectibles and jewelry may increase in value over time. To ensure you get appropriate compensation, check their value before completing the form.
Appraisals
Typically ordered by manufactured home lenders during the loan approval process, a home appraisal represents an objective way to assess the market value of a manufactured home. In addition to this appraisal, there are three more types of appraisals you should know about: 1) the insurance appraisal, which determines a property's replacement cost based on an on-site inspection; 2) the appraisal required to expedite the resolution of matters relating to the valuation of a claim under a homeowners insurance policy; 3) the appraisal that establishes the value of certain items, such as jewelry, fine art and antiques.
Receipts
Receipts and purchase contracts are extremely important to provide proof of purchase and value of items when you make a claim. If you keep all of your receipts stashed away in envelops, it's time to scan them and store the copies in a safe location. If you no longer have the receipts, you can go through your debit or credit card statements, check online databases or have your possessions appraised by qualified professionals.
Photographs and videos
You can use your camera to have a visual record of your personal property. In addition to recording your home's exterior, the rooms in your house, attic, basement and garage, zoom in on the serial numbers of your electronic appliances. You can also take close-up photos of all of your belongings, record audio commentaries of any details that aren't visually apparent and add a description of each item when saving the digital file.
To prevent your homeowners policy, home inventory and visual records become part of your loss, keep physical documents in a safe place away from your home. As well, you could use cloud storage as a backup solution for your digital files. That way, you can easily access your evidence if you ever need to make a claim on your homeowners insurance.
In addition to creating an inventory list and providing evidence that supports your claim, it's recommended that you assess, photograph and/or video tape the damage following the disaster. Make sure you keep all the receipts for any necessary appraisals or temporary repairs you make before you receive the written approval from your insurer. Home insurance specialists confirm that these costs might be reimbursable under certain homeowner's policies.
Though preparing a claim is a time-consuming task, the more information your insurance company gets, the easier it will be to estimate the damage accurately and reimburse you for the full amount of your loss.
At Triad Financial Services, our manufactured home insurance programs include coverage for manufactured homes, porches, carports, garages and other attached structures. What's more, our insurance policies can be customized to fit not only your needs but also your budget. To get the right amount of coverage for all the things you love, call our insurance professionals today at 401-524-7651, email insurance1@triadfs.com, or complete our online form for a free, no-obligation home insurance quote.