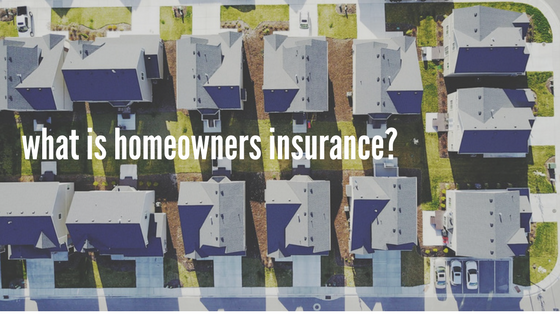 A standard homeowners insurance policy is a form of insurance that provides protection against potential financial losses resulting from damage to the home itself, other structures on the property (e.g. garages, decks, sheds, etc.), and personal possessions. Homeowners insurance also covers additional living expenses and provides liability coverage against bodily injuries or damage to other people's property caused by the policyholder or family members.
Typically, homeowners insurance offers coverage against a variety of insurable perils, including fire, hail, windstorm, lightning, explosion, building collapse, theft, and vandalism. While specific hazards are routinely excluded under standard policies, manufactured home owners can opt for additional coverage options in order to have adequate protection in place.
Now, we'll use the rest of this blog post to answer the most common questions that we get from manufactured homeowners
What are the most common insurance-related terms and what do they mean?
Below are several industry-specific terms a manufactured homeowner will come across when looking for homeowners insurance.
Peril

– Perils, also referred to as risks or hazards, define events or circumstances that may cause a loss.

Coverage

– The coverage represents the amount of risk or liability an insurance company will cover in the event of an unforeseen occurrence.

Exclusions

– Exclusions indicate the perils that aren't covered by the policy. A manufactured homeowner can get additional coverage for exclusions by choosing

disaster insurance

and/or

"riders"

for an additional premium.

Endorsement

– An endorsement is an amendment that can be added in order to extend or limit the level of coverage provided by a standard policy.
How much coverage do I need?
When home buyers finance their manufactured homes with a chattel loan or a conventional mortgage, lenders can require a certain level of insurance coverage. If a homeowner fails to maintain the level of coverage stipulated, the lender can force-place homeowners insurance on the property and charge the borrower for it.
If the lender doesn't impose homeowner's insurance or the home buyer purchases a manufactured home without the help of a loan, he or she should still choose a comprehensive policy in order to have adequate protection in both the property and liability areas.
Before opting for a certain level of coverage, it's important to know that your insurer will only pay up to the limits specified on the policy. This means that you'll be liable for anything above that.
How can I make the most of homeowners insurance?
There are three things a manufactured homeowner can do to get the best deal.
Purchase a comprehensive insurance policy from a reliable and reputable manufactured home insurance company.

Keep the insurer updated with regard to any additions or changes made to the insured property, and get everything covered under the same policy. This can result in a lower overall premium than if the homeowner would purchase a different policy.

Under certain circumstances, proper maintenance and safety precautions can help a homeowner prevent his or her premium from rising, while reducing the likelihood of costly repairs later on.
Is homeowners insurance required?
Although homeowners insurance isn't mandatory, many lenders require that borrowers maintain a certain level of coverage over the life of the loan. But even after the homeowner pays off the loan, maintaining homeowners insurance is important in order to make sure that he or she is adequately protected.
As the protection offered by homeowners insurance serves as a safety net if an insured event occurs, it's critical to know that the policy you intend to purchase provides the level of coverage you need for your manufactured home.
One way to get a manufactured home insurance policy that makes sense for you is to contact one of our experienced insurance specialists at 1-800-522-2013, x1209.