Although some people pay cash for their homes, a national report from CoreLogic indicates that about 70 percent of homebuyers purchase a home with the help of a loan. This is valid across the entire real estate industry, including the manufactured housing sector.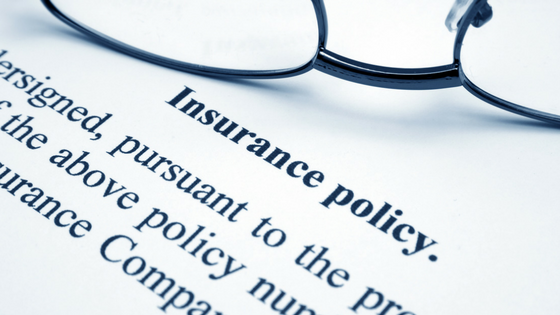 Taking out a manufactured home loan generally involves adhering to a series of terms and conditions. One common requirement is that borrowers must carry adequate and continuous homeowners insurance on their homes, for the life of the loan.But what if a borrower fails to purchase manufactured home insurance or gets a policy that falls below the required coverage level? In that case, the loan agreement gives the lender the right to purchase force placed homeowners insurance on behalf of the borrower and pass the cost on to him or her.On the surface, letting your lender get manufactured home insurance on your behalf may seem convenient. But it's not always advantageous. In this post, we're going to explain why it's better to avoid this type of insurance.
Force placed homeowners insurance often provides limited coverage.
Since force placed insurance is primarily meant to protect the lender's interest in the property, most force placed policies don't include personal property and liability coverage. Thus, if you damage the property of another person or someone gets injured while on your property, the insurer won't settle the claims filed against you. Unlike the manufactured home insurance policy you can get on your own, force placed insurance also limits the coverage to the outstanding balance on the manufactured home loan. Assuming that a home gets damaged by a covered peril, the force placed insurance coverage is usually sufficient only to reimburse the lender up to the outstanding loan balance.

Force placed homeowner insurance may cost you more.
force placed insurance is usually more expensive than regular homeowners insurance. Because a borrower who lets his or her homeowners policy lapse is more likely to default on the loan, force placed policies are often considered riskier. Increased risk always equates to a higher premium. What's more, lenders need to replace lapsed homeowners insurance with new force placed policies quite quickly in order to ensure that the assets behind the manufactured home loans are safe. This means that lenders don't have too much time to shop around for the lowest rate.

You must pay the premium until the policy is removed.
Under federal law, lenders need to notify borrowers at least 45 days before purchasing force placed insurance. In case you don't receive or ignore the letter from your lender, and force placed homeowners insurance is put into effect, you need to pay the premium until you get your own policy (or raise the coverage to the amount required) and provide adequate proof of insurance. If you refuse to pay the premium, you could end up in default. Since the premium for force placed homeowners insurance can be taken directly from your escrow account, you may not realize that you need to raise your escrow payment to cover the costs correctly. This may lead to escrow account deficiencies, followed by missed payments and defaults.

The fact that force placed homeowners insurance exists is definitely a good thing. After all, it can help a manufactured home owner avoid the tremendous financial burdens associated with paying off a loan on an uninhabitable home.If you're looking for a manufactured home loan or the right manufactured home insurance policy for your property, Triad Financial Services can help. For more than 50 years, we have been a leader in both the manufactured home financing and insurance sectors. As a customer-oriented organization, we have built an enviable reputation not only for having the most competitive manufactured home financing and insurance programs but also for providing excellent customer service. For the best rates and the best service, please get in touch with our experienced and friendly professionals today.