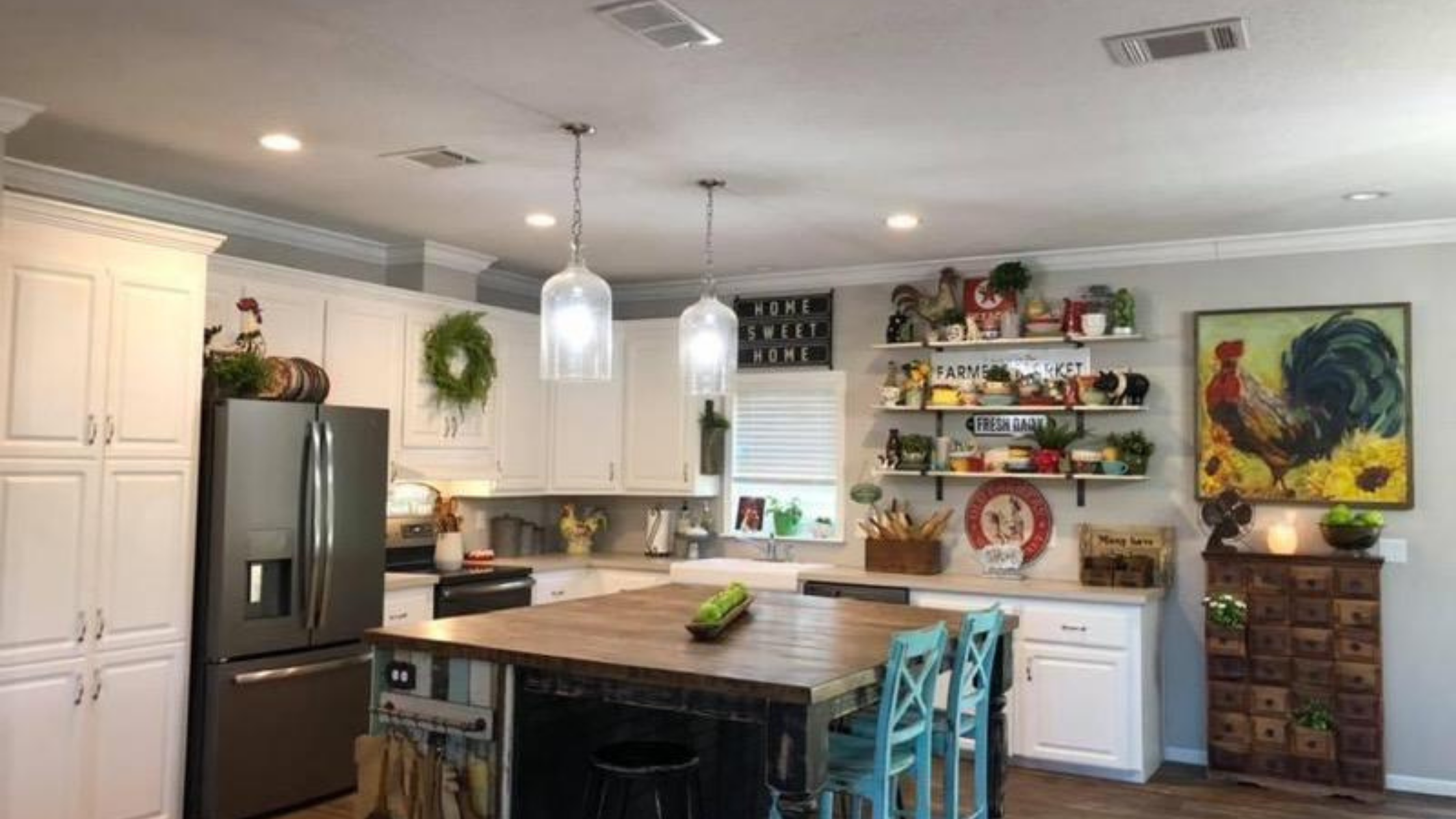 Modular and manufactured homes are two prefab housing options that virtually offer the same advantages as site-built houses, but at a lower price. Although modular and manufactured homes are still plagued with stereotypes, stigma, and misinformation, their affordability, durability, versatility, energy efficiency, eco friendliness, and speed of construction demonstrate that they actually provide a very viable housing alternative to conventional site-built construction.
To help you make an informed decision before you start searching for a factory-built home or sign a manufactured home loan, here are a few key advantages of prefab homes you should be aware of.
Factory-Built Homes Typically Have a Lower Sales Price
One of the most important advantages of purchasing a manufactured or modular home instead of a traditional stick-built home is that factory-built housing can make homeownership easier to achieve. That's simply because factory-built homes are less expensive than the stick-built homes built directly on land. A lower sales price usually translates into a lower manufactured home loan and monthly payment. And because factory-built housing costs less per square foot compared to traditional site-built homes, you can buy a bigger manufactured or modular home for the same loan amount or get the same square footage for a smaller loan.
Classification Flexibility
Unlike traditional homes, which are built right on the sites where they're intended to remain forever, so they're always classified as real property, the factory-built housing alternatives currently available can be classified as real or personal property.
To start with, if you intend to buy a prefabricated home and a piece of land together or just a home to place it on land you already own, and then attach the home to a permanent foundation so that it can be classified as real property, you have the option to choose between different modular and manufactured home models. One essential aspect you should know is that modular homes are always placed on lots where they will be permanently located. As a result, these homes are classified as real property without exception, just like traditional site-built homes.
Similar to modular homes, manufactured homes can be attached to permanent foundations and considered real property. But a manufactured home can be also placed on a non-permanent foundation, either on a rented lot or on land the buyer owns. When a manufactured home is attached to a non-permanent foundation, which can be detached when the home is moved to another location, it's considered personal property.
Because manufactured homes can be classified as personal property, they are considered the best housing options especially for the homebuyers who can't commit to a larger manufactured home loan in order to buy a home and a lot together or for the homeowners who intend to move their homes to other locations in the relatively near future. Buying a manufactured home and placing it on a rented lot allow you to live in your own home until you're able to purchase a piece of land. Once you have your own land, you can move and place your home on it, attach it to a permanent, HUD-approved foundation, and convert it to real property. Although moving a manufactured home that was already set up isn't easy and can be quite expensive, these homes are usually easier to move than modular and conventional homes.
Modern Prefab Homes Appreciate in Value Just Like Site-Built Construction
Manufactured and modular homes are built in factory-controlled environments, from high-quality materials. Therefore, these homes are often built to higher standards than older traditional homes and even than some of the new site-built homes. Additionally, modern manufactured and modular homes can be made to look exactly like site-built homes. Consequently, a factory-built home that is properly maintained can appreciate in value just like a conventional home.
The way a prefabricated home is classified along with the energy-efficient features included are two additional factors that often contribute to the appreciation rate of these homes. When a prefab home is permanently affixed to a piece of land and classified as real property, the homeowner can sell it for more money than a home classified as personal property. As well, all manufactured and modular homes must meet specific energy efficiency standards set forth by the HUD code. So, these homes can save homeowners a lot of money on utility bills, while providing higher levels of comfort.
Because many people are becoming increasingly aware of the benefits of energy-efficient homes, they're often willing to pay more for these homes. An important consideration is that many manufacturers build manufactured and modular homes that exceed the minimum energy efficiency requirements. As a result, thicker than required insulation, advanced energy-efficient ventilation systems, Energy Star appliances, and high-quality low-E windows have become the norm in many modular homes that are built nowadays.
The Financing Options for Factory Built Homes Are Becoming Increasingly Available
The fact that manufactured and modular homes are more difficult to finance compared to conventional homes is a common misconception. While there was a scarcity of financing options for these types of homes a few years ago, that's no longer the case. Irrespective of the type of factory-built home you intend to buy and its classification, you can find different financing and refinancing alternatives that can meet the financial situation of many applicants.
Whether you're buying your first, second, or third modular home, our professionals can help you with your manufactured home financing or refinancing strategy. At Triad Financial Services, we have a team of dedicated financial experts, who are committed to serving the unique and ever-evolving needs of any potential manufactured homebuyer or investor involved in the manufactured housing industry.