Benefits to Owning a Manufactured Home
October 13, 2021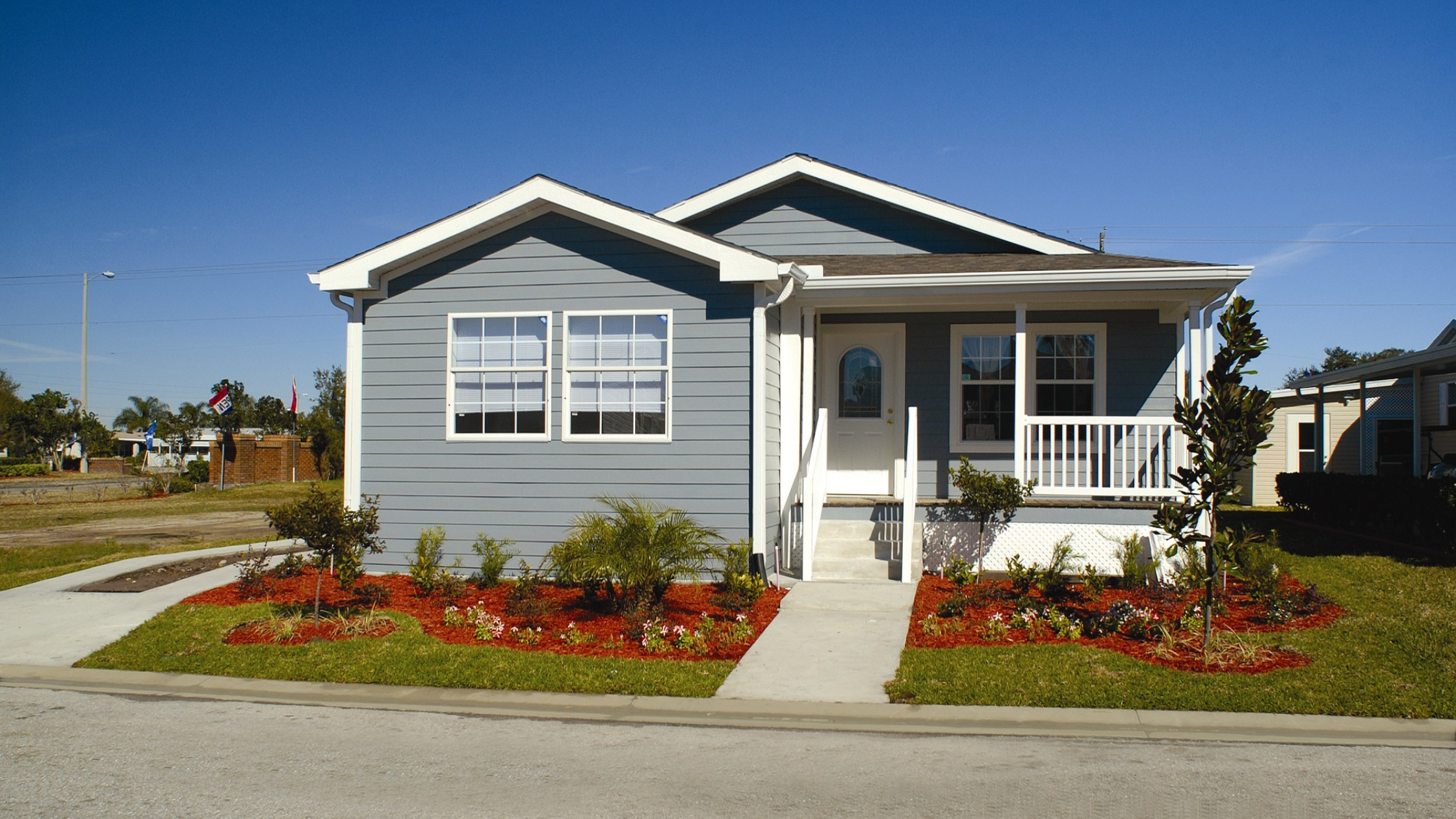 Over the past couple of years, home prices have increased at unprecedented rates. The high number of people looking for homes with more outdoor space and privacy as well as the economy, which has emerged from the downturn of 2020, are two of the factors that have contributed to the steep increase in home prices and rental rates.
On the bright side, factory-built housing, which offers a more affordable alternative to conventional site-built construction, is rapidly making inroads into the current U.S. housing market.
Although one of the most important elements that impact the sales price of manufactured homes is their size, these homes are usually less expensive than comparable site-built houses. According to the U.S. Census Bureau, the average sales price of new manufactured homes sold in the first 5 months of 2021 was $99,620. Even if we factor in the costs associated with buying a piece of land and installing a manufactured home on it, the overall cost would be significantly lower than the average sales price of new site-built construction, which climbed to $408,800 this year.
But a manufactured home isn't only more affordable than a traditional house. This type of home brings along a few more advantages that can easily turn it into one of the best housing alternatives for many people. Here are the most important benefits to owning such a home.
You Can Choose among Different Customization Options
Although most manufacturers make available a few basic floor plans, the options for customizing a manufactured home are almost limitless. Currently, manufactured home builders are able to modify different areas of a manufactured home, which range from exterior styles and roof lines to interior components and features.
Besides getting all the amenities you can find in a standard site-built home, including a 10-foot ceiling, wall-to-wall carpeting, hardwood flooring, low-E windows, Energy Star appliances, top-of-the-line fixtures, and walk-in closets, you could have different built-ins that can boost both aesthetics and function. What's more, some manufacturers make available a series of luxury amenities, such as fireplaces, spa-like bathrooms, and gourmet kitchens. Nowadays, you can also find Energy Star certified manufactured homes, which are substantially more energy efficient than comparable site-built homes.
Another benefit of opting for manufactured housing is that it allows for long-term customizations. As an example, a couple could buy a manufactured home as a starter home and add more manufactured modules as their needs change in the future.
A Manufactured Home Can Be Installed on a Lot You Own, Buy, or Rent
The greatest thing about having the option to install your home on a piece of land you own outright or intend to purchase or rent is that it can make buying a manufactured home even more affordable.
If you already own a plot of land, you'll only need to cover the sales price of the home. This will translate into a smaller manufactured home loan and monthly payment. If you don't have your own private spot, you can opt for a Land/Home loan and buy a manufactured home and a piece of land together. Assuming that you don't qualify for a manufactured home loan with land, you can rent a lot in a manufactured home community or in a more secluded location that doesn't have any land-use restrictions on manufactured homes. In that case, make sure that you add the monthly rent you'll need to pay to your monthly loan payment, property taxes, and insurance premium in order to find out the overall cost of owning a manufactured home.
Even though buying a manufactured home and a piece of land together or buying just the home and renting a lot might be more expensive than purchasing only the home, any of these options will cost you less than renting an apartment or a traditional site-built home in today's economy.
Manufactured Homes Will Appreciate in Value More than Before
Currently, a manufactured home that is properly built and maintained tends to appreciate in value just like a conventional site-built home. However, the appreciation rate of a manufactured home depends on different factors, including the housing market.
As the home value appreciation continues to set new records and the manufactured housing industry continues to grow, with more manufactured homes being purchased every year, the average appreciation rate of the manufactured homes attached to permanent foundations and classified as real property are expected to be more on par with the site-built housing market in the not-so-distant future.
Another benefit to opting for a manufactured home is that you can find different financing alternatives from lenders that specialize in manufactured home loans. Since these loans carry similar interest rates to conventional mortgages but typically provide smaller amounts, you have a better chance of qualifying for a manufactured home loan than for a conventional mortgage. You can learn more about the different manufactured home financing options available to you by simply calling our professionals at (800) 522-2013!