Purchasing Land For Your Manufactured Home
April 26, 2019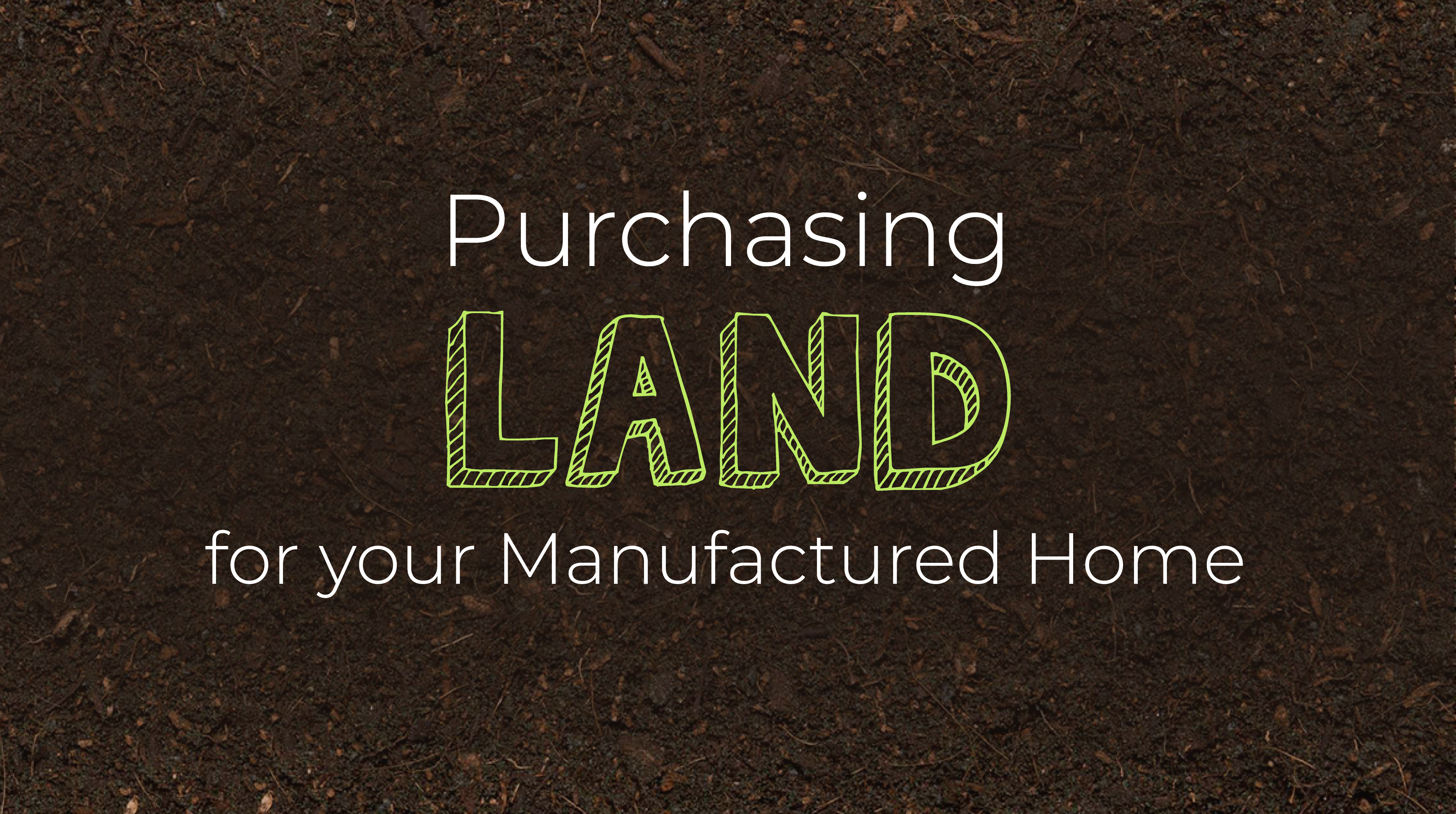 If you're planning on buying a manufactured home soon, one of the best decisions you can make is to purchase your own piece of land on which to install the home. But before starting to look for vacant land, you should weigh a few factors to make sure that your decision is consistent with your needs, financial situation, and housing goals. This blog post presents the most important things you should consider before investing in a piece of land for your manufactured home.
Financing Alternatives
If you intend to purchase land with the help of a loan, there are two financing alternatives available to you. To begin with, you could take out two separate loans: one for the manufactured home and one for the land you want to buy. However, this option can bring a series of disadvantages you should be aware of. Besides the fact that you'll have to pay closing costs on both loans, the second loan may carry a higher interest rate. That's because the debt-to-income (DTI) ratio that lenders calculate to determine the creditworthiness of a potential borrower depends on total debt. As a new loan will increase your DTI ratio, the lender may consider you as a riskier borrower and offer you a higher interest rate.
Another financing option is a manufactured home loan with land, which allows you to finance the purchase of both the home and land with the same loan. Because the lender may offer you a lower interest rate when taking out a package loan, and you'll have to pay closing costs only once, a manufactured home loan with land can be more affordable than two separate loans.
Loan Approval
Getting approved for a manufactured home loan with land before starting to search for a factory-built home and a vacant lot will allow you to obtain an estimate of the loan amount the lender is willing to lend you. Because the lender will tell you how much you can get upfront for the land purchase, you can start searching for potential properties in your price range. As an example, if you qualify for a $135,000 land/home loan, the lender may lend you $100,000 for the home and $35,000 for the land purchase. Thus, you know exactly how much money you'll have available to buy land. By getting approved for a loan, you also demonstrate you're serious about buying land, which can provide leverage when negotiating with sellers.
Lot Size and Location
The size of the lot is very important because it affects the size of the manufactured home you intend to buy. If you're looking for a piece of land for regular living, a vacant lot in a residential neighborhood or in a manufactured home community might be the best option. But if you want to set up a business, or you like to have plenty of outdoor space, you might want to consider buying a larger piece of land in a remote location.
Before closing on a piece of property, you will also want to check zoning ordinances and any land use restrictions that may apply to the lot you're considering buying. While zoning regulations may prevent you from placing a manufactured home in a given location, restrictions on land use may impose certain size requirements for the home or even prohibit the use of land for certain activities, such as running a business.
When searching for land, you can find vacant lots in remote or secluded locations, in conventional neighborhoods, or in manufactured home communities. If you intend to buy a piece of land in a remote or secluded location, you might need to bring utilities to your property. This will lead to extra costs and may delay home installation and setup. Purchasing a vacant lot in a community run by an HOA means that you need to follow a series of rules that may apply to home maintenance, any additions or updates you want to make, and landscaping.
On the other hand, buying vacant land in a manufactured home community provides a series of advantages. Besides the fact that these communities make available all the utilities you might need, many vacant lots for sale are prepared for the installation of manufactured homes. Some of these communities also provide different "package deals" that include the land, any necessary land improvements, and the manufactured home.
For more information on how to become the proud owner of a piece of land on which to install your dream manufactured home, feel free to get in touch with our experienced professionals today!