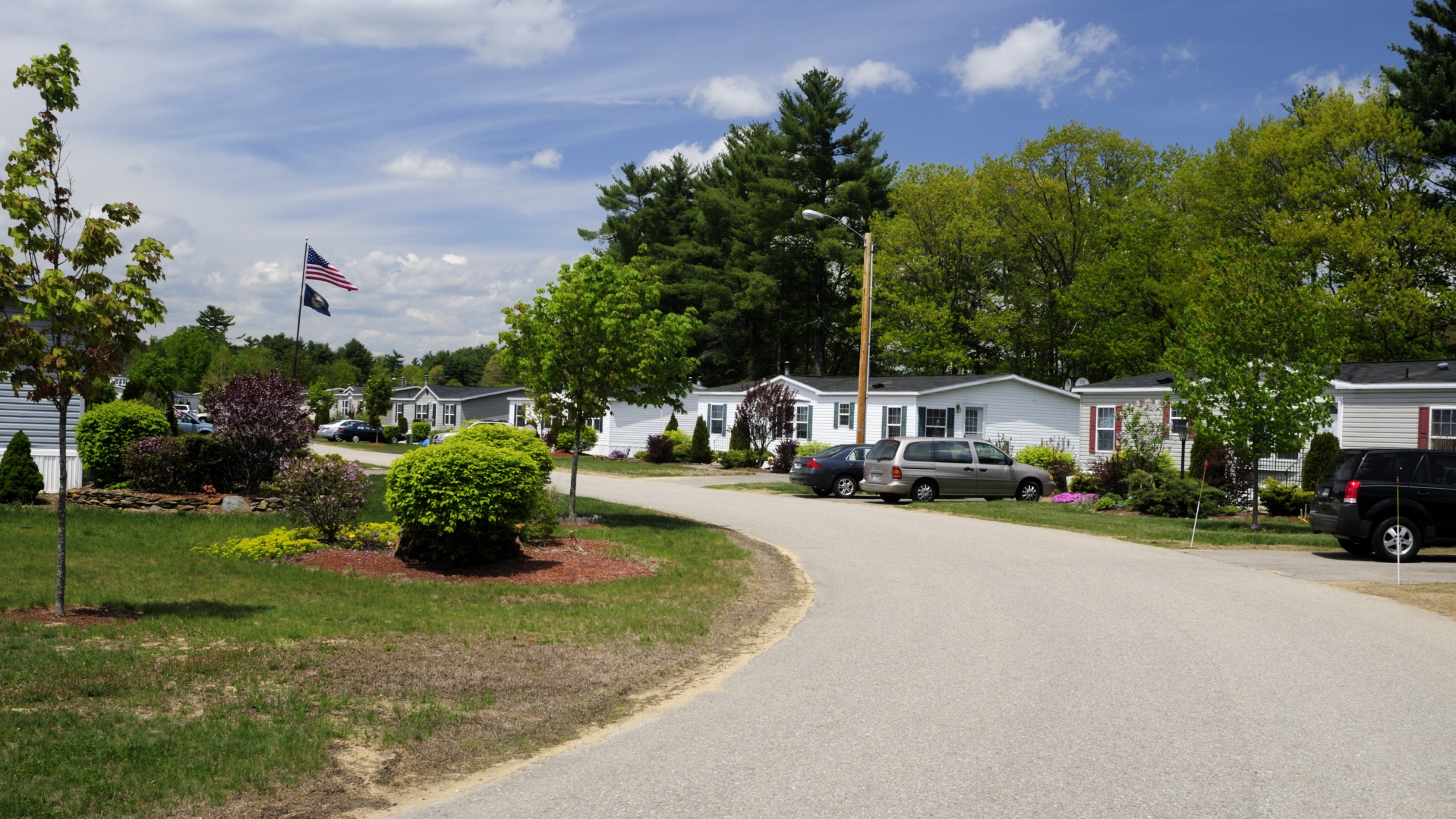 Although placing your manufactured home on your own land provides some undeniable benefits, living in a manufactured home community comes with its own set of perks. Because choosing the right location is one of the most important decisions you'll need to make when purchasing a manufactured home, we've gathered below some of the benefits of living in a manufactured home community. Hopefully, the following points will help you make the right decision.
Different Communities Meet Different Needs and Wants
If you're planning to place your home in a manufactured home community, the types of communities you can find depend on state-specific rules and regulations. However, today's manufactured home communities are divided into two main categories: land-lease and land-owned.
In land-lease communities, the land is owned privately and rented to homebuyers, who can choose to classify their manufactured homes as personal or real property. Additionally, the plots of land in these communities are specifically zoned for manufactured housing. As a result, the manufactured homebuyers who choose to place their homes in a land-lease community don't need to worry about zoning restrictions.
In land-owned manufactured home communities, also referred to as resident-owned communities, there are three forms of ownership, which have the following features:
Homeowners who own their homes and the land underneath;
Homebuyers who own a piece of land but purchase their homes with the help of a loan;
Homebuyers who choose to roll the cost of buying a manufactured home and a plot of land together into the same

Land/Home loan

.
Resident-owned manufactured home communities are further divided into planned unit developments, condominiums, and cooperative communities. In planned unit developments, or PUDs, manufactured homes are placed on permanent foundations in neighborhoods specifically designed, approved, and zoned for manufactured housing. Most PUDs are also governed by HOAs and/or CDDs and, therefore, subject to HOA/CDD fees.
Manufactured homes condominium communities operate similarly to traditional condos. In these communities, each homeowner owns an equal share of the land and common areas in addition to the home.
Cooperative communities, also referred to as co-ops, are characterized by a hybrid type of ownership, in which the manufactured home can be classified either as private or real property and land ownership is in the form of a share of stock.
When looking for manufactured home communities, most homebuyers tend to focus solely on lifestyle differences and the fees they need to pay. But the differences between the ownership structures specific to each community are also very important, as they can significantly affect the value of properties, property taxes, and the financing options that lenders may be willing to provide.
Financial Benefits
If you intend to install your manufactured home in a land-lease community, the good news is that you'll need to purchase only the home. Because buying a manufactured home without land is less expensive than buying a manufactured home and a piece of land together, you'll need a smaller manufactured home loan. A smaller loan amount almost always translates into lower closing costs, monthly payments, and/or shorter terms. Additionally, lot rents are typically below the rental rates of most apartment complexes and traditional site-built houses.
Conversely, if you choose to place your manufactured home in a resident-owned community but don't own a lot in that community, you may need to take out a bigger manufactured home loan. Although a larger loan amount could mean that you'll need to make a larger monthly payment, bigger loans typically carry lower interest rates. Thus, you may end up paying a slightly lower monthly payment on the loan. Let's assume that you take out a 15-year chattel loan on a $120,000 manufactured home, with a 7% interest rate and 20% down payment. In this case, your monthly payment would be around $862. But if you opt for a 20-year manufactured home loan with 20% down to purchase a $160,000 manufactured home together with a piece of land, you may obtain an interest rate as low as 4.5%. In that case, you'd need to pay around $809 a month.
In addition, most manufactured home communities offer a series of amenities and services, including playgrounds, cable TV, storage facilities, clubhouses, and even swimming pools, golf courses, safe parks for children, and dog parks. Many communities also take care of specific tasks, including landscaping, maintenance of common areas, and trash pick-up. All these are usually included in your lot rent or HOA/CDD fees.
As you can see, manufactured home communities offer a wealth of benefits for any family, single persons, and retirees looking to achieve a lifestyle they love and can afford. To learn about the manufactured home financing options that could help you bring your homeownership dream to life, call us at (800) 522-2013 today!
* The loan amount along with the interest rate, loan terms, and conditions you may be able to obtain depend on a series of factors, including your income, credit score, credit history