5 Mortgage Tips You Won't Want to Miss
February 19, 2021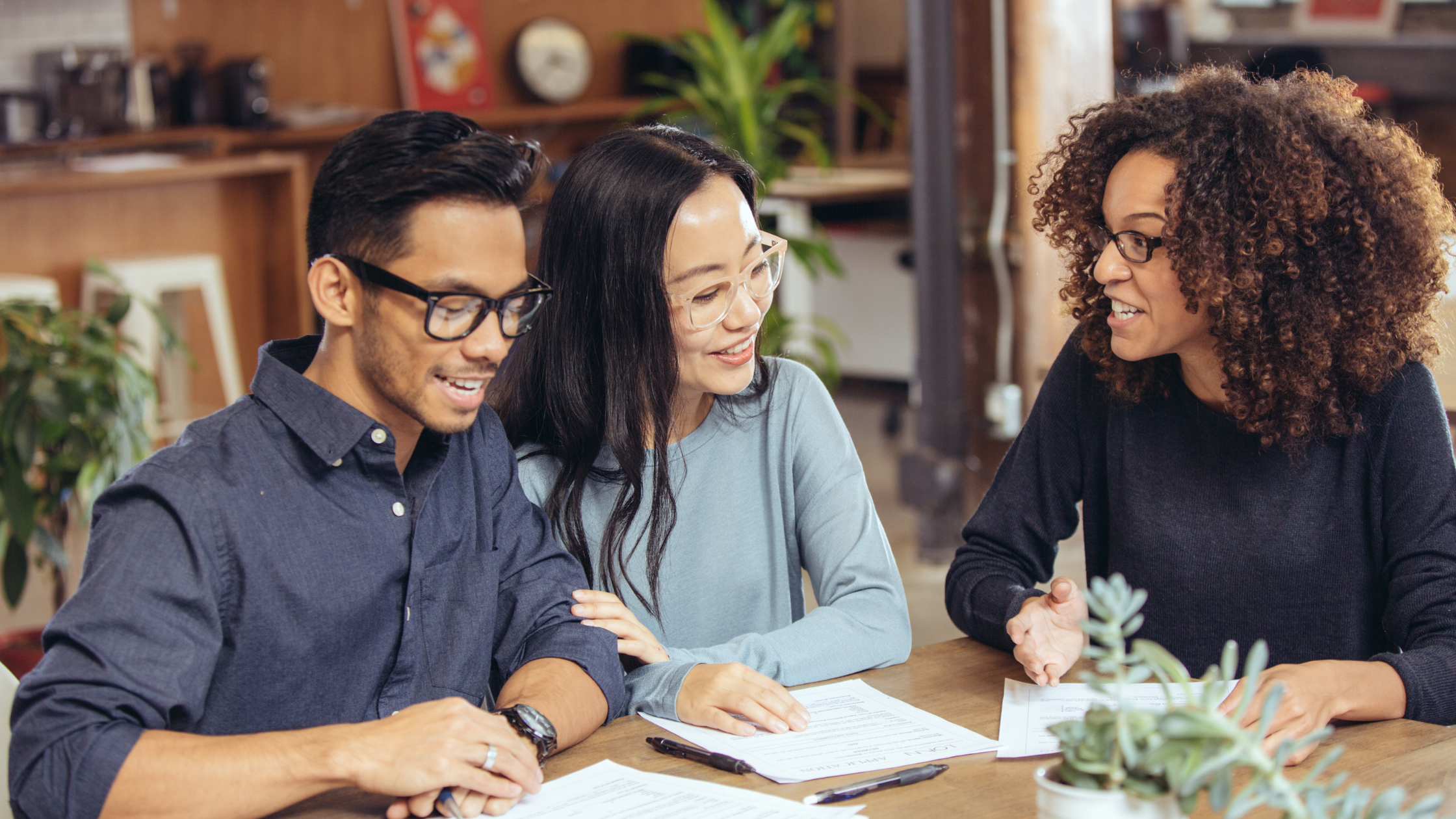 Although both standard and manufactured homes must meet all the applicable building codes and standards for new construction, there are a few important differences between these two types of homes. To begin with, a conventional home is constructed from traditional building materials, such as concrete, wood, metal, bricks, insulation, and composites, directly on a lot where it will remain permanently.
Manufactured homes, on the other hand, are built entirely in factories, atop solid steel chassis and beams. Some of the building materials used in manufactured homes include wood framing, panels made from wood, gypsum, or concrete, plywood, fiberglass insulation, and other modern building materials that make these homes as durable, safe, and energy efficient as site-built construction. After they're built, manufactured homes are attached to wheels and transported to home sites where they're connected to utilities.
Because traditional homes are built on a permanent foundation right from the start, they're always classified as real property. Conversely, manufactured homes can be considered personal property using a temporary foundation OR can be permanently affixed to a HUD-approved foundation and classified as real property.
A very important aspect is that the construction, foundation, and classification differences between standard site-built homes and manufactured homes often impact the affordability of each housing category as well as the financing options a buyer may qualify for. To help you understand the benefits of buying a factory-built home with a manufactured home loan in comparison to buying a site-built home with a conventional mortgage, we've gathered below 5 tips you should know as a homebuyer.
You Can Buy a Manufactured Home with a Chattel Loan
Chattel loans provide some excellent financing options particularly for the people who intend to move from renting to owning a home as soon as possible but cannot afford to buy a manufactured home and land together or to buy a piece of land and build a traditional home on it right away. With a chattel loan, you can buy a new or pre-owned manufactured home, and install it in a land-lease community or on land you already own.
A conventional mortgage, which reflects the price of the home and the land on which the home is built, typically provides several hundreds of thousands of dollars. Considering that the average sales price of a manufactured home is about $85,000, a chattel loan for a prefab home often runs into tens of thousands of dollars. As a result, a chattel loan could have a lower monthly payment than a conventional mortgage.
Another positive aspect of opting for a chattel loan is the shorter repayment term, which usually ranges between 15 and 20 years. After just 15 or 20 years, you'll be the proud owner of a manufactured home in exchange for the same amount you would spend on rent anyway.
You Could Qualify for a Manufactured Home Loan with Land
If you intend to buy both a factory-built home and a piece of land, you may qualify for a manufactured home loan with land. Although this type of loan works almost the same as a traditional mortgage for site-built construction, specific products, like our Land/Home program, could offer comparable interest rates and loan terms.
However, one noteworthy point is that the interest rate and loan terms a manufactured home lender will be willing to offer you typically depend on your income, down payment amount, credit history, credit score, and current debt. If you're buying a manufactured home together with the land it sits on, and the home is permanently attached to a HUD-approved foundation, you may also qualify for the same tax benefits as the homeowners of site-built homes.
Manufactured Home Loans Can Make Financing a Manufactured Home Purchase Easier
Manufactured home loans typically carry interest rates comparable to those of conventional mortgages. However, a manufactured home loan can still be more affordable than a regular mortgage. That's because a manufactured home is less expensive than a traditional home that is built on site. In 2020, for instance, a manufactured home ($85,437) was on average 22% less expensive than a conventional site-built home ($387,800), according to Census data.
If we compare a 15-year mortgage on a $350,000 traditional home to a 15-year manufactured home loan on a $100,000 factory-built home, with a 7% interest rate and 20% down payment, your monthly payment will be around $2,600 to buy the conventional home and only around $800 to purchase the prefab home.
You Don't Need a Perfect Credit Score
Whether you wish to apply for a conventional mortgage, a chattel loan, or a manufactured home loan with land, the lender will consider your credit score and history as part of your loan application. A clean credit history and a high credit score can make it easier for you to secure the loan amount you need in order to purchase your dream home, while also getting a better interest rate and more advantageous loan terms.
Even though lending requirements vary by lender and type of loan, some lenders still require a minimum credit score of 620, depending on the income and amount a borrower is able to put down on a manufactured home. However, a high credit score of at least 700 could bring you a much lower interest rate, potentially saving you thousands of dollars over the life of the loan.
Getting Approved for a Manufactured Home Loan Benefits Everyone Involved
Besides indicating how much home you can afford, which will allow you to narrow down your search to homes in a specific price range, being approved for a manufactured home loan shows that you're financially qualified and serious about buying a manufactured home. Getting approved for a manufactured home will also speed up the home-buying process, meaning that you could move into your home earlier.
From a homebuyer's perspective, the most important difference between site-built homes and prefab homes is the fact that the manufactured home financing alternatives offer qualified borrowers the ability to get into high-quality factory-built homes, which aren't only more affordable than site-built housing but also make available virtually endless customization options.
If you're looking for a manufactured home loan with advantageous terms and conditions, then feel free to access our online application to review the manufactured home financing alternatives available to you or contact our friendly professionals to begin your loan application today!