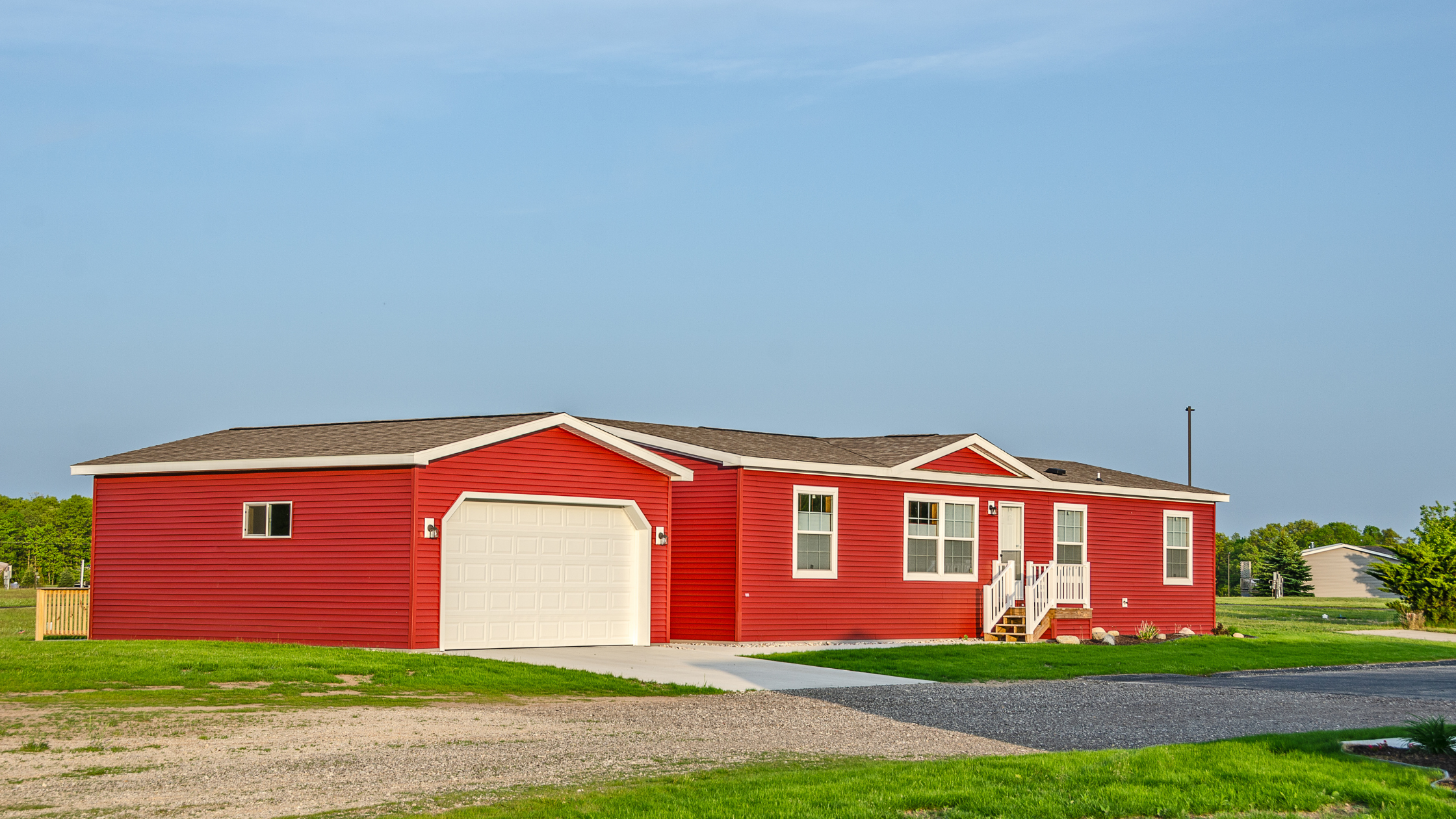 As you may already know, buying a manufactured home is considerably less expensive than purchasing a comparable stick-built house. If you're actively considering purchasing a manufactured home, one of the most important decisions you need to make before buying the home is whether you should place it on an existing lot in a manufactured home community, rent a piece of land from a landlord, or buy your own land.
If you cannot afford to pay cash for the land, buying a manufactured home and a piece of land together basically means that you need a higher loan amount, which could increase your financing costs considerably. However, having your own land brings along a series of benefits that can provide a better homeownership experience.
Top Benefits of Placing Your Manufactured Home on Land You Own
The most important benefit of placing your manufactured home on land that you intend to buy or already own is that you have the freedom to use the entire property as you please. However, if the lot is in a planned unit development governed by a homeowner's association (HOA), make sure that you check the rules and regulations you'll need to comply with. This aspect is very important considering that the HOA can impose a series of restrictions that may limit the way you can use your property. To help you decide if buying a piece of land for your manufactured home is a good option for you, here are the most important benefits you can get.
Advantageous Financing Options
If you intend to buy a manufactured home and a piece of land, one aspect you should be aware of is that there are a few types of loans specifically designed for manufactured home purchases. However, one of the most advantageous financing options is to buy a manufactured home and a lot together, so you can bundle everything under a single Land/Home loan. Because this package loan typically involves a lower interest rate than the one you would otherwise need to pay for two separate loans, buying a manufactured home and a lot together can be more affordable than purchasing a manufactured home and a piece of land separately. Since you'll also pay closing costs only once, a Land/Home loan can lower your upfront costs significantly.
More Privacy
While most manufactured home communities offer a wide range of convenient amenities that are meant to enhance the lifestyles of residents and increase property values, not everyone enjoys living in a community with different rules and numerous residents. What's more, planned developments are usually associated with fees that you'll have to pay on a regular basis for as long as you live in the community. Thus, if you prefer the privacy of a quieter area and don't want to pay any fees in addition to property taxes, buying land in a secluded location will likely make you happier in the long run.
On the other hand, buying an undeveloped plot of land in a secluded area might mean that you need to bring utilities, including water, sewer, electricity, and natural gas, to your lot. Because running utilities to undeveloped land can be expensive, depending on the distance and fees the utility companies may charge, make sure you factor in all these costs before buying a piece of land.
A Higher Property Value
Just like conventional homes, manufactured homes tend to appreciate in value over time as long as they're well maintained, permanently affixed to land, and classified as real properties. The reason why modern manufactured homes appreciate in value isn't only because they're built with high-quality materials and comply with the latest industry standards, but also because land is limited in supply. Since land is an appreciating asset, buying a lot for your manufactured home instead of renting it could benefit you financially in the future.
Besides the fact that you can sell your manufactured home for more than you paid or what you owe on your manufactured home loan, your equity will also go up, which means that you can borrow more money against it, than in the past.
Additionally, classifying your manufactured home as real property will provide a series of tax breaks that are also available for the homeowners of conventional homes, including interest deduction, buy-down points, property tax deduction, home improvements, home office expenses, and homestead exemptions.
Finding the perfect piece of land for your manufactured home can be a challenge. Before committing to anything, it's important to decide whether you'll be happier in a bustling community or in a secluded location. As well, working out exactly what you can afford will help you buy the right manufactured home while getting the most value for your money. For advice on manufactured home financing alternatives and to discuss qualification criteria, get in touch with Triad Financial Services today! Our professionals will be happy to answer any questions you might have!