Why Your Next Home Could be a Modular Home
March 4, 2021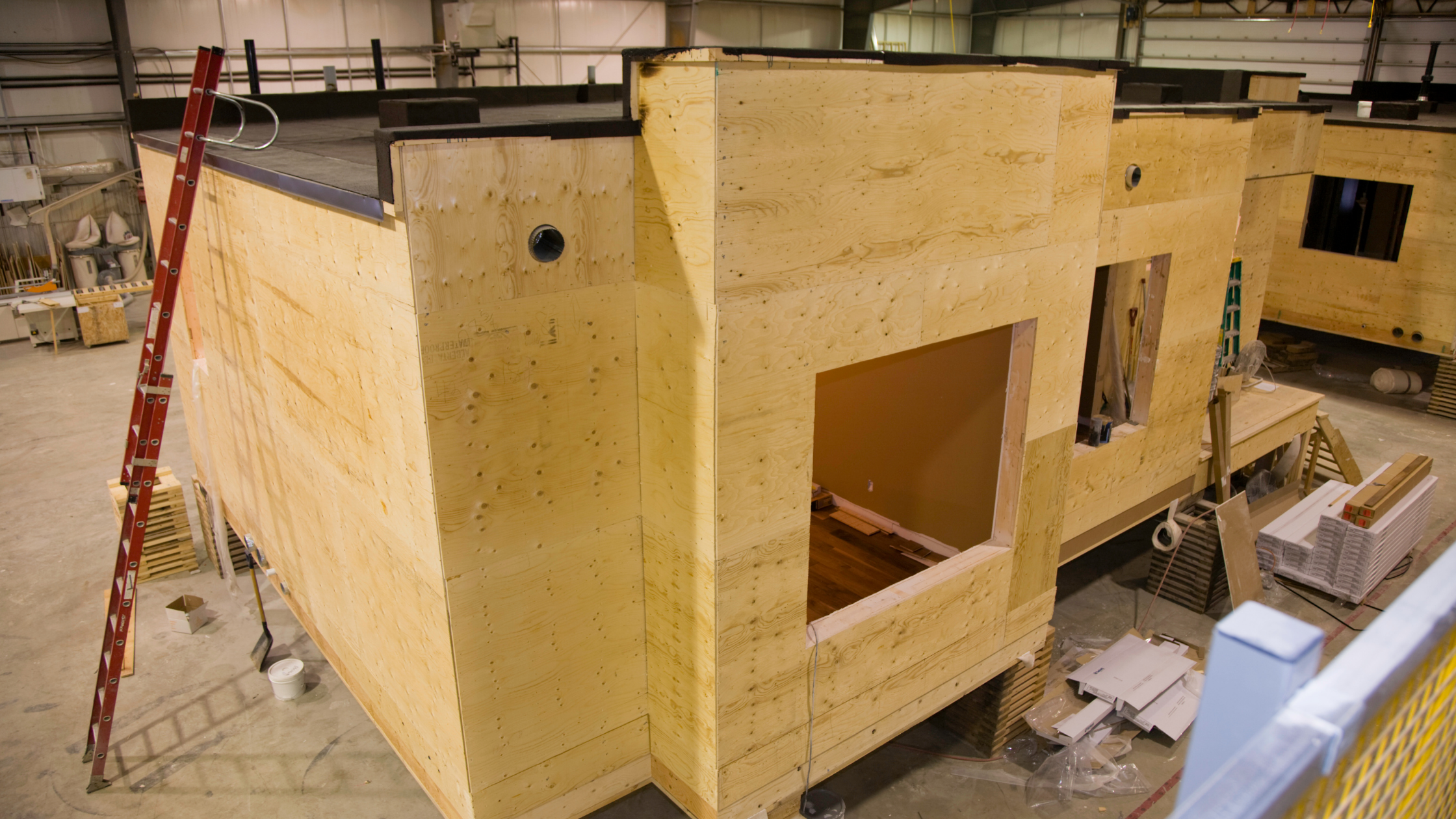 Whether you're planning on buying a smaller home as a single person or a bigger home for your growing family, opting for a modular home instead of a traditional stick-built house can bring along a series of benefits you may not be aware of. But before discovering the advantages to buying such a home, let's take a closer look at what exactly a modular home is.
In short, a modular home is a type of prefab home built in a factory-controlled environment. Once completed, the home is transported to its final location in one piece or in multiple sections, which are then assembled on the building site. Unlike other types of factory-built homes, modular homes are not designed to be moved to other locations. Therefore, they're always set on permanent foundations and classified as real property, just like traditional stick-built homes. But compared to their conventional counterparts, modular homes have many advantages, such as:
Affordability
Currently, a modular home is less expensive than a comparable site-built home. The lower sales price of modular homes is explained by the fact that manufacturers typically realize economies of scale. First, most modular home builders purchase building materials and components in bulk because they need specific materials and components constantly in order to build prefab homes year round. Bulk buying reduces the cost per unit, so modular home builders often purchase premium materials at a lower price. Second, the construction process of these homes usually requires fewer workers who have to work fewer hours in order to make a modular home move-in ready.
Fast Construction
There are a few reasons why building a modular home takes less time than building a conventional home. To begin with, a modular home is built indoors, so any potential delays, which are predominantly caused by the weather during on-site construction, are completely eliminated. Additionally, modular home builders use advanced technologies and standardized manufacturing processes, which significantly reduce lead times along with the likelihood of errors and rework.
Another essential aspect is that, unlike the traditional building process, which consists of a series of successive phases that must be completed in a specific order, opting for a modular home allows you to prepare the lot and utilities while your home is being built in the factory. This typically reduces the overall construction time by several weeks. Once your home is delivered to the site, all the contractor has to do is assemble the modules according to your specific floor plan, permanently attach them to the foundation, and connect the home to the utility services.
Eco Friendliness
Not only does the construction process of modular homes reduce the excess materials and overall construction waste; these homes are also built from high-quality sustainable building materials, such as responsibly harvested timber and bamboo, recycled lumber, recycled insulation, and reprocessed steel. As a result, these homes are more eco-friendly than the traditional site-built houses, which rarely use sustainable building materials. Modular homes also have exceptional construction quality, which is often achieved through the use of specialized machines and tools that ultimately result in smaller tolerances, tighter construction, and much improved finishes. All these make these homes as energy efficient and durable as conventional homes, even in extreme weather conditions.
In addition, modular homes are highly customizable. Besides making available a wide range of floor plans that can fit different needs and wants, modular home builders also provide various energy-efficient home designs and specific features (e.g. advanced framing solutions, energy-efficient appliances, low-E windows, and even solar panels) that can improve the energy efficiency of a modular home.
Industry Standards
Similar to traditional site-built homes, modular homes must comply with a series of federal and local building code requirements, which are meant to ensure the quality, durability, and performance of these homes. But in order to offer their customers better homes, most modular home builders use higher-quality building materials along with design and construction standards that exceed the minimum requirements set forth by building codes. As a result, modern modular homes usually include:
2x4 roof trusses, which ensure superior structural stability;
2x4 or 2x6 studs that have the same thicknesses as the studs used in traditional site-built homes; these studs are designed to resist higher stresses and wind loads and can accommodate a higher R-value insulation for greater energy efficiency; because the exterior walls of modular homes are fully insulated, they often exceed the R-value requirements determined for each climate zone;
1/2", 3/8", or 5/16" wallboards, which are selected based on the final location of the home;
Window and door openings with structural headers for added strength and functionality; the structural headers used in the modular homes constructed nowadays ensure the smooth operation of all windows and doors for many years to come;
Steel plates that ensure safety by preventing any damage to the wire sheathing in areas where electrical wires are running through wall studs;
In addition to the high-quality door and window frames that eliminate air leaks in modular homes, the tight construction resulted from precision cutting and standardized building processes further improves the energy efficiency of these homes;
High ceilings, which allow manufacturers to install larger windows that bring more natural light into these homes.
More Financing Options Are Becoming Available to Manufactured Homes
A few years ago, financing the purchase of a factory-built home was more difficult than it is today. That was because only a handful of lenders used to offer loan programs for modular, manufactured, and tiny homes. Fortunately, important changes have been made to the zoning ordinances, financial regulations, and construction standards governing the manufactured housing industry over the past few years. All those changes have fueled the demand for these types of homes and for the financing options associated. As a result, home loan programs that finance the purchase of manufactured homes, modular homes, and tiny homes have become increasingly available.
At Triad Financial Services, we know that buying a modular home can be as complicated as buying any other type of home. It is for this reason our financial advisors are ready to help you navigate the financial complexities of buying the prefab home you want and recommend a manufactured home loan that best fits your financial situation and goals. For detailed information about our manufactured home financing options, please contact us today!