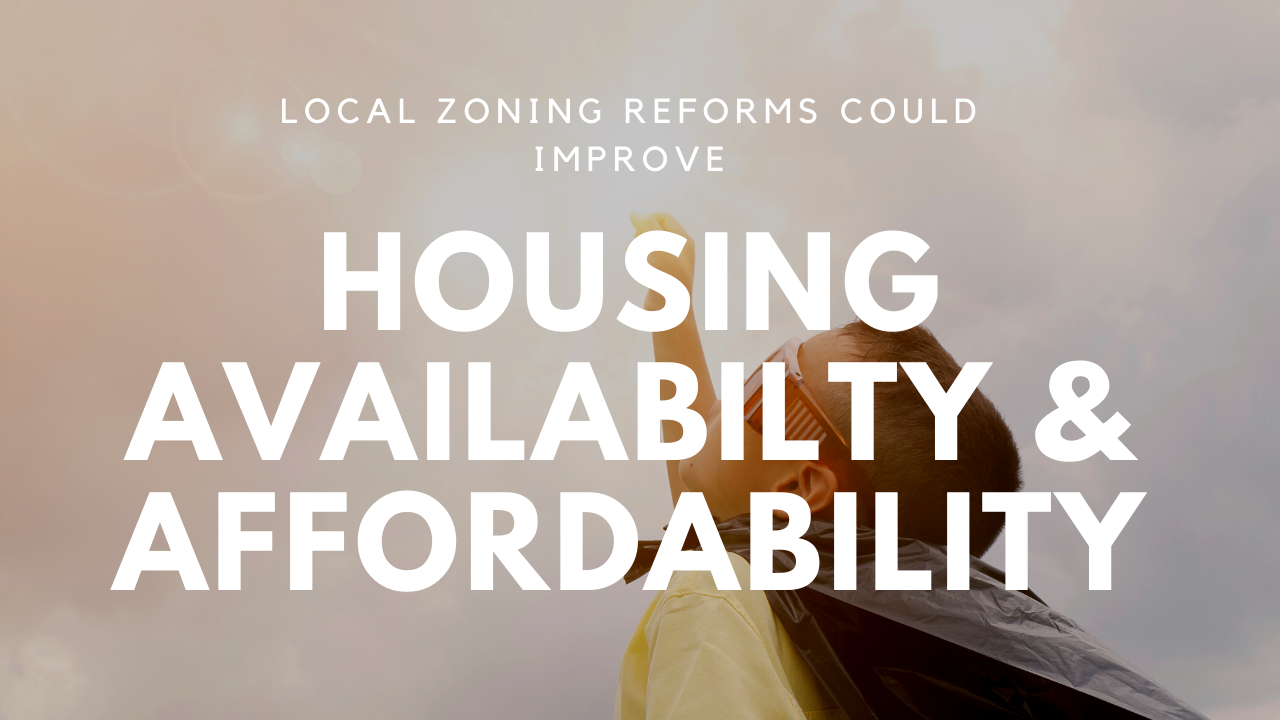 According to a new economic report recently issued by the White House Council of Economic Advisers, strict zoning laws and outdated HUD regulations are two of the factors that have contributed to the affordable housing crisis. Currently, this crisis manifests itself through a persistent shortage of affordable housing and a steady increase in home prices and rents.
The Effects of Zoning Regulations on the Availability of Affordable Housing
The primary purpose of zoning laws is to protect and increase property values by indicating the most appropriate use of the land, according to the development plan of each community. As local zoning codes also restrict the type of dwellings that can be built in certain areas, they prevent some of the factors that may negatively impact a residential zone, bringing along important benefits for residents.
On the downside, stringent zoning regulations have contributed to a significant shortage of affordable housing options. This shortage has driven home prices and rental rates to extremely high levels across specific metropolitan areas of the country, amplifying the inequality among different regions. As an example, the monthly rental rate for a three-bedroom apartment is about $1500 in Harris County, Texas, while the rental rate for a similar apartment is more than $4000 in San Francisco, California. High rental rates are common particularly in the high-cost housing metropolitan areas where the home prices have increased exponentially due to the inability to build enough affordable homes in order to meet the demand. However, housing experts and economists expect other regions to follow suit, as the shortage of affordable housing deepens.
Besides having an adverse effect on rental rates, the limited supply of affordable housing along with the overregulation of the manufactured housing industry—ranging from strict zoning controls and maximum density allowances to parking requirements, among other rules— has negatively impacted homeownership rates as well as labor mobility and productivity growth. That's because many workers cannot afford to live in places where they can be most productive. Additionally, the time-consuming community hearings and lengthy approval processes for installing manufactured homes on land that is outside of manufactured home communities often lead to costly delays for manufactured homebuyers and developers. Any delays in processing and approval timelines result in a higher cost of housing, with a negative impact on the level of affordability.
As excessive zoning regulations and other rules implemented by the local municipalities have limited the amount of land available for development and, therefore, have contributed to a shortage of affordable housing in many locations across the country, manufactured housing advocates, like MHI, are actively supporting regulatory reform initiatives that address the negative impacts of existing regulatory barriers to manufactured housing.
Zoning Reforms Set to Improve Housing Affordability
Over the past few years, many local governments have used zoning regulations to restrict, or even eliminate, manufactured homes as a source of affordable housing in their jurisdiction. For example, the Huntsville City Council restricted the placement of manufactured homes through an outright ban, including on privately owned land, even though a high number of manufactured homes were already present (and legally installed) in the community. Luckily, the council overturned the ban after a short period of time. In other states, the local municipalities have adopted a series of measures that require manufactured homes to be placed only in manufactured home communities or on lots that are at least 10 acres in size. Some municipalities also use age requirements to restrict the placement of manufactured homes older than 5 or 10 years in their communities.
Reforming the land-use regulations could eliminate some, if not all, of the overly burdensome regulatory requirements. New regulations and zoning practices that would positively impact the ability to build enough affordable homes in order to meet the demand could improve the availability of affordable housing options.
Furthermore, as newly manufactured homes can be made to look more like site-built homes, so they won't strike a discordant note with the character of the neighborhood, any concerns regarding the impact these homes could have on the value of surrounding properties are unfounded.
Given the current socio-economic context, removing the regulatory barriers to affordable housing has become a priority. For manufactured housing to reach its full potential as a viable solution to the affordable housing crisis, MHI together with the HUD and Administration are making continuous efforts to identify and address all the rules and regulations that are currently excluding manufactured homes from so many communities. As manufactured housing is an industry that has been hindered due to strict restrictions and outdated regulations, regulatory reforms are necessary in order to put affordable housing within reach of all Americans, including lower-income families.