Differences between a Site-Built Home and a Manufactured Home
March 24, 2021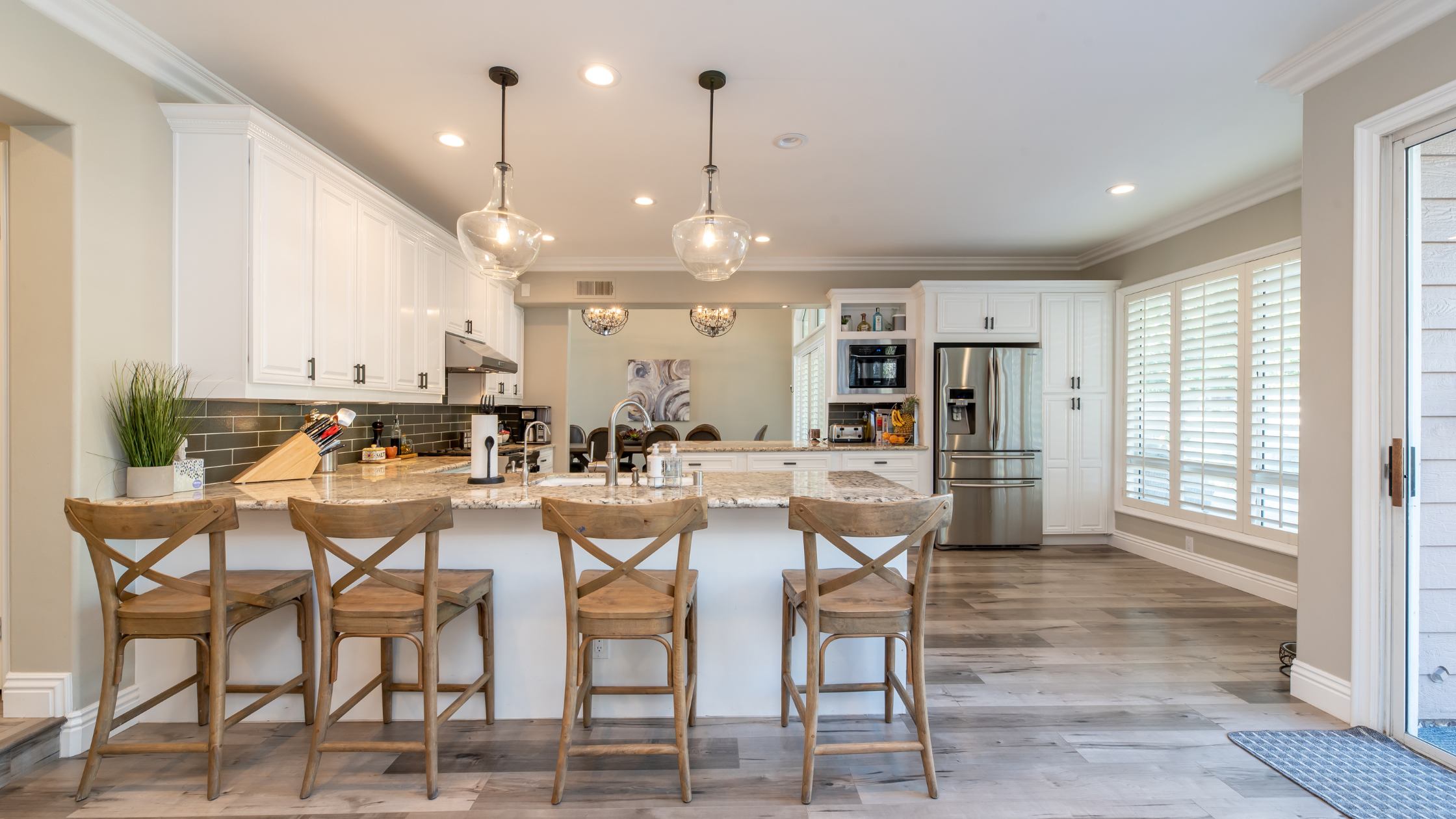 For many people, buying a home is an important financial decision. However, choosing the right type of home is often more important than bringing your dream of homeownership to life. That's because the home that you choose will indirectly dictate a series of factors, including the type of neighborhood you'll live in, the financing options you may qualify for, and the payment you'll have to make every month over the life of the loan.
The first and most important difference between these two types of homes is that a manufactured home is typically less expensive than a conventional house. A lower purchase price often translates into a smaller loan amount, which means that you'll pay less. As an example, if you take out a 15-year mortgage on a $350,000 conventional site-built home, with a 20% down payment and 7% interest rate, you can expect to pay around $2,800 a month. But, if you decide to purchase a $200,000 manufactured home and a piece of land together, and opt for a manufactured home loan with land—which offers a comparable interest rate and loan term to conventional mortgage products—you'll end up paying around $1,700 a month. Now, let's take a look at other important differences between these two housing options.
Differences in the Construction Method of a Manufacatured Home
As the name implies, site-built homes are completely built on their final site. This means that all the work, from the foundation to walls, roof and the inside, is done at the building site. For this to be possible, the building materials need to be stored on site until the workers are ready to use them. Although building materials are stored properly and protected from the elements, they might still get damaged by moisture, rainwater, or direct sunlight. When this happens, unexpected delays may occur.
In addition to unforeseen delays due to damaged building materials and adverse weather conditions, the cost of designing and building a custom home with a personalized floor plan can be very high. Although a traditional home gives you the flexibility to design and build anything you'd like, you also run the risk of having to change different things simply because some design concepts might not work on the field. Any changes made to the initial house plan could lead to further delays and extra costs.
Conversely, manufactured homes take the guesswork out of the home building process. Built in factories by professionals specializing in prefabricated construction, these homes aren't subject to delays due to weather or additional costs resulting from changes made to house plans after construction has started. As a result, manufactured homes are often completed and delivered to their sites for final installation in a matter of months*.
Because manufactured homes are designed and built by experienced professionals, who take care of everything that goes into these homes, including plumbing, electrical, and HVAC systems, opting for a manufactured home also saves you from the hassle of having to deal with architects, engineers, contractors and subcontractors that are typically involved in the conventional home building process. When buying a manufactured home, the only thing you need to do is choose the home model and floor plan you want.
Differences in Design and Features of a Manufactured Home
Recent advances in the manufactured home building process allow builders to use the same premium materials and high-end features you would find in a high-quality site-built home. However, when it comes to the design and features offered by manufactured homes in comparison to those included in conventional homes, there are some notable differences between the foundation types, wall height, exterior finishes, roof pitches, number of door and window openings, and energy-efficient features used.
While traditional site-built homes are constructed on permanent foundations, which are typically made of concrete, manufactured homes can be placed on permanent or non-permanent foundations, like those made from concrete block piers. When a manufactured home is set on a non-permanent foundation, it's considered personal property. When it's attached to a permanent foundation, the home can be classified as real property, just like a conventional or modular home.
Although there are specific limits on the height, length, and width of manufactured homes, these homes can still be customized to fit different requirements. Additionally, the manufactured homes that are built nowadays, particularly the multi-section models, tend to have similar or slightly larger rooms than traditionally constructed houses. As a result, these homes give homebuyers more control over floor plans. The exterior finish is another important aspect when buying a home. Currently, most manufactured home builders use vinyl or steel siding. However, increasing numbers of manufacturers are offering prefab homes with foam-applied stucco or log-like features. The option to apply masonry or add brick or stone siding once the home is placed on its foundation is also available.
In addition, the modern manufactured homes are designed and built to meet a series of energy efficiency standards. Not only do manufactured home builders have to include various energy-efficient features in the homes they build in order to meet the energy efficiency standards for manufactured housing; there are also a series of Energy Star upgrades, which can help ensure that cooling, heating, and lighting a manufactured home is just as efficient as an eco-friendly conventional home.
Besides all the details mentioned above, make sure that you consider your needs, preferences, and the financing alternatives you may qualify for when choosing a specific type of home. Conventional site-built homes are often financed with a conventional mortgage, while a manufactured home can be financed with a chattel loan or a conventional manufactured home loan with land. For additional information on the financing options that we make available at Triad Financial Services, contact our professionals today!
*Before Covid-19 struck installation was a matter of weeks. We are positive that the time frame will come back again, we just aren't sure when.