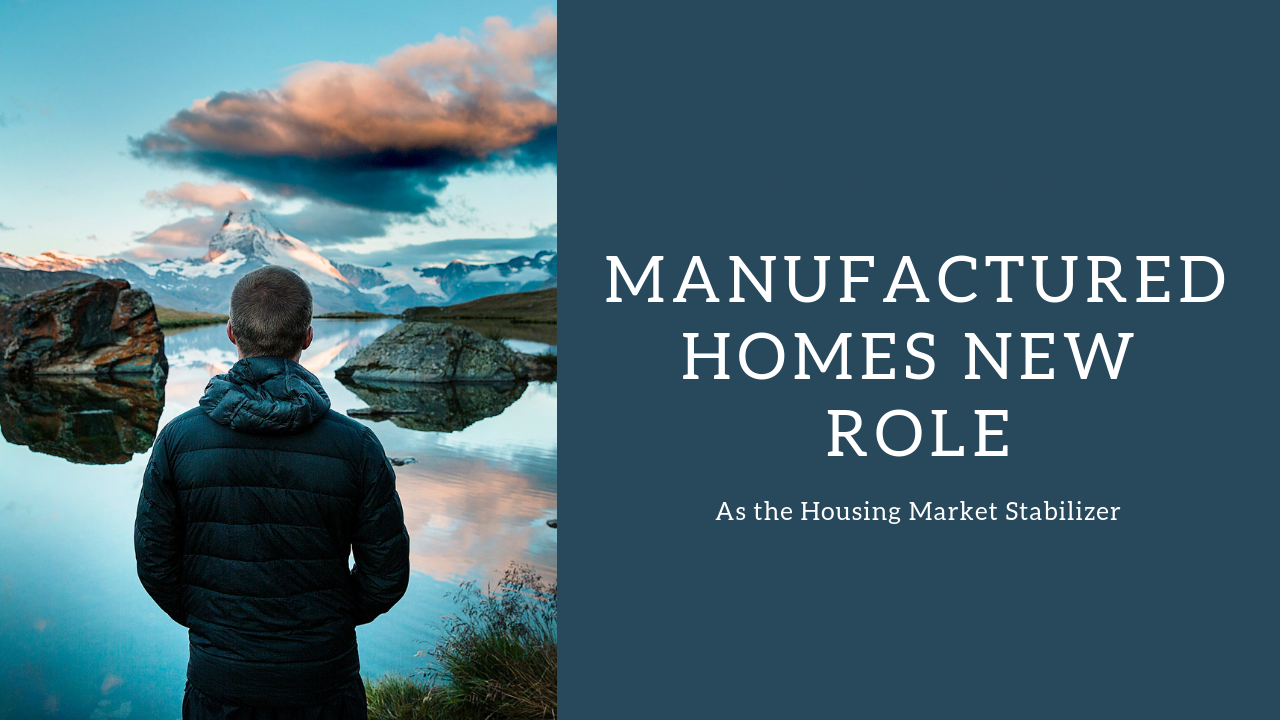 Ways Manufactured Homes Are Changing the Housing Market
Since the first manufactured home was built in 1764, the manufactured housing sector has played a significant role in meeting different housing needs across the country. But its role has become increasingly important over the past few years. That's because manufactured housing could alleviate the nation's affordable housing crisis. To better understand the new role of manufactured homes in the housing market, let's look at some important industry facts.
Manufactured Home Quality and Customization Options
Before the development and implementation of the Manufactured Housing Construction and Safety Standards Act of 1974, the quality of manufactured homes varied considerably. These standards imposed a series of rules and regulations regarding the material and construction quality, structural design, weather resistance, home size, light, ventilation, cooling and heating, electrical and plumbing systems. Although the standards have been updated through the years, the MHI Act of 2000 included new responsibilities, requiring HUD to regulate the installation of manufactured homes as well.
Strict compliance with HUD standards and building codes has increased the overall quality and safety of manufactured homes. As a result, today's manufactured homes aren't only comparable to but also exceed the quality of site-built construction in many situations. Additionally, technological advancements allow manufacturers to offer various architectural styles, which can't be achieved easily in site-built construction. Most manufactured homes also allow for customizations, which typically include custom floor plans, different siding materials, patios, decks, awnings, site-built garages, and fully equipped kitchens. This basically means that, although manufactured home sizes are restricted due to volume constraints for shipping, they can be customized according to different needs and demands.
Affordability
The current affordable housing crisis is driven by labor shortages and high construction costs. Moreover, the lack of affordable homes on the market has pushed home prices to new heights. Although there's no easy fix to the affordable housing crisis, manufactured homes present a viable alternative to conventional construction.
Besides the fact that manufactured homes can be completed faster and are less expensive than comparable traditional homes, their sales prices are much more stable. As an example, the average sales price of traditional single-family homes increased from $267,900 in 2011 to $384,900 in 2017, while the average sales price of single-family manufactured homes (without land) increased from $40,600 to 48,200, over the same period. Affordability and market price stability are two major factors that have set the stage for more widespread use and acceptance of manufactured homes across the country.
Manufactured Home Financing
Financing the purchase of a manufactured home has become increasingly harder since the mid-1990s, when the manufactured housing industry boomed as easy credit flowed into the market. However, increasing numbers of financial institutions are currently adding manufactured home loans to their portfolios, extending the availability of affordable credit alternatives to a broader pool of consumers.
Furthermore, government-sponsored enterprises have started to implement their Duty to Serve plans, which focus on strengthening the secondary market for manufactured home loans even more. Manufactured housing advocates together with the Administration and interested stakeholders also intend to enact a new housing finance reform bill that will increase access to affordable housing.
All the involvement from the government, affordable housing advocates and financial institutions won't only turn the manufactured housing finance sector into a highly regulated and safer lending market for borrowers and lenders alike; it will also increase the flow of capital to the manufactured home lending sector. Injecting capital into this sector will indirectly translate into lower capital costs for the financial institutions that offer manufactured home loans.
Zoning Restrictions
Over the years, zoning restrictions and other land use regulations have been implemented to keep factory-built homes out of traditional neighborhoods. Impeding the use of manufactured homes as an affordable housing alternative, zoning regulations restrict housing supply, which in turn pushes up house prices.
However, HUD is currently considering revisions to its zoning ordinances. Because modern manufactured homes are as durable as site-built construction and can be made to look like traditional homes, so they can blend seamlessly into existing neighborhoods, zoning restrictions are no longer justified. Although land use regulations are usually a matter of local policy, HUD's intention to revise its zoning ordinances could help destigmatize manufactured housing.
Today's manufactured homes have become essential components of the housing market not only because they can meet the housing needs of many Americans but also because they have the potential to fundamentally address and solve our nation's affordable housing shortage.