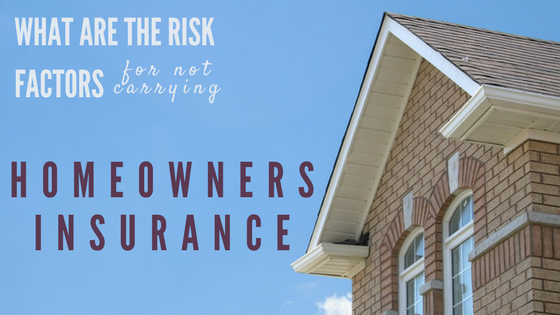 Unlike car insurance, homeowners insurance isn't required by law. However, a manufactured home owner who decides to skip this type of insurance is taking more chances than he or she may think.
To understand the risks you might expose yourself to, let's take a look at several potential consequences of not having homeowners insurance when you own a manufactured home.
The Potential for Significant Financial Losses
A standard homeowners insurance policy provides financial protection against potential losses resulting from insured disasters, accidents, and theft. When someone makes the decision not to purchase manufactured home insurance, the risk becomes their own.
While the manufactured home owners, who own a piece of property free and clear, can choose to skip homeowners insurance, that basically means that they will need to pay money out of their own pocket in order to cover damages to their homes and personal possessions.
Moreover, a manufactured home owner can be held personally liable for accidental injuries sustained by guests on his or her property, and for damage to other people's property. Without homeowners insurance, which covers valid claims up to the policy limit, the homeowner will need to settle claims at his or her own expense and also pay the consequential costs of lawsuits.
Depending on the severity of an injury and/or the type and extent of the damage, the effect of this obligation can be devastating. As an example, a lawsuit for extensive damage to a neighbor's property or a serious personal injury could place a strain on the budget, or worse, cost a manufactured home owner more than the value of his or her home.
The Possibility of Forced-Placed Homeowners Insurance
Lenders can require the manufactured home owners, who choose to finance their home purchases with a chattel loan or a manufactured home loan, to carry adequate homeowners insurance coverage until the loan is satisfied.
If you fail to maintain insurance coverage in accordance with the terms of your loan agreement, your lender has a legal right to force placed homeowner insurance on your property and bill you for it. The manufactured home lenders that require borrowers to carry homeowners insurance typically spell out in the loan agreements what perils must be included in the policy and how proof of coverage is to be submitted to them.
Although manufactured home owners don't have to purchase homeowners insurance if they have repaid their loans, maintaining adequate coverage is always a wise decision. After spending so many years paying off a chattel loan or manufactured home loan, it would be a shame to lose one of your most valuable assets in an unforeseen event that you cannot control.
Triad Financial Services makes available comprehensive homeowners insurance that meets the specific needs of manufactured home owners. In addition to providing coverage for the home itself, our policies include additional structures, contents like electronics, appliances, furniture and other personal belongings, personal liability, and loss of use coverage.
Additionally, our policies provide clear information about exclusions and situations in which the coverage may not apply. Knowing exactly what is and isn't covered can help you determine whether or not additional coverage is required in order to have adequate insurance protection. To learn more about our manufactured home insurance products or to require a personalized insurance estimate, please get in touch with our insurance specialists today!