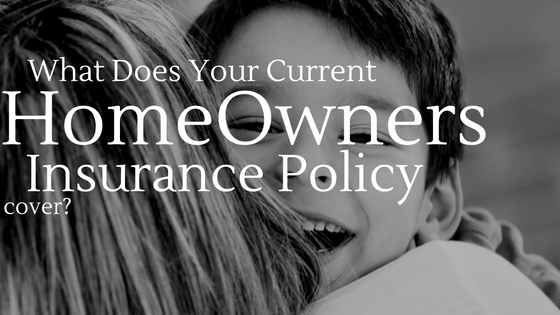 Your manufactured home is among the most valuable things you've purchased in your life. Protecting it along with your personal belongings against certain unfortunate events like bad weather, fire, burglary and even lawsuits resulting from your negligence is therefore critically important. One of the easiest ways to safeguard your home, your personal property, yourself and your family is to get adequate homeowners insurance coverage. But how can you tell if your current homeowners policy offers the level of protection you need?
A standard policy may provide sufficient coverage. However, natural disasters aren't usually covered by this type of policy. Flood coverage, for instance, is not typically covered by a standard homeowner's policy. You should speak with an insurance agent regarding how to insure for any exposure that is not otherwise protected under a standard policy. The agent will help you select coverage that is appropriate for your needs.
Prior to deciding on a certain level of coverage, there are three main factors you should consider:
Manufactured Home Lending Agreement

The National Association of Insurance Commissioners (NAIC) has recently issued a consumer's guide, which confirms that lenders often require homeowners to have insurance as long as they have a mortgage. In most cases, the lending agreement requires the homeowners insurance policy to cover at least 80 percent of the home's value.
Physical Structures

According to the American Institute of Certified Public Accountants (AICPA), manufactured home insurance policies provide the same level of coverage as regular homeowners policies for similar site-built construction. If your manufactured home, additional structures, such as your garage or patio, and personal property sustain damage from specific perils like hail, fire or vandalism, the basic homeowners insurance policy will cover the cost of repairs and/or replacements. But what if you live in an area prone to a particular type of disaster? Since the basic policies only cover certain causes of loss, be sure to double check with your insurer if they also provide optional coverage and under which conditions. At Triad Financial Services, for example, we make available a wide range of coverage options for different natural disasters in exchange for an additional premium.
Legal Responsibility

In addition to covering the physical structure of your home, attached structures and personal belongings against different risks, manufactured home insurance policies include liability coverage, as confirmed by the AICPA. The basic insurance policy will protect you from liability claims and lawsuits arising out of accidental damage to a neighbor's property, caused by you or a family member, or out of an injury sustained by someone else while visiting your property. According to the Insurance Information Institute, standard homeowners policies don't cover injuries to you or someone in your household. If you slip on your steps, for instance, your homeowners policy won't reimburse you for the medical expenses.


At Triad Financial Services, our manufactured home insurance experts can make the process of getting the right manufactured home insurance policy simple and stress free. To find out more about our homeowners insurance solutions and how they can help you protect your manufactured home, belongings and personal liability, feel free to contact our experienced insurance agents today for professional advice.