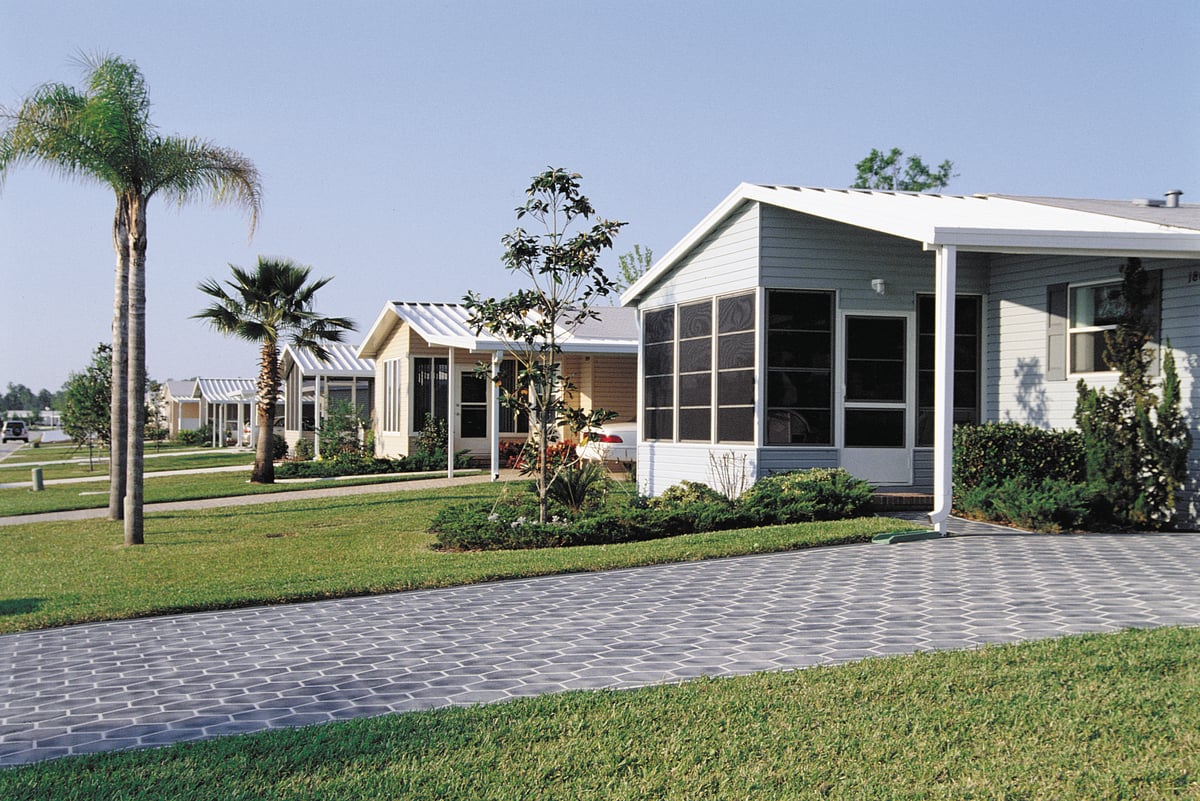 Manufactured home communities have been around for a very long time, but in recent years they have started to increase in popularity. There are a myriad of reasons for this, but it comes down to a few key points that fit the agenda of today's society the most. Manufactured home communities are affordable, offer wonderful amenities, maintain safety, and are incredibly environmentally friendly! Each of these points on their own would be a wonderful thing, but all together, they explain why manufactured home communities are on the rise, and why it is a good thing.
Affordability
Debts are on the rise. While an unfortunate circumstance of today's financial landscape can cause havoc on your finances, there are still opportunities that allow you to own a home in the form of manufactured homes. While many cite the ability to own as a reason for purchasing a manufactured home*, it is affordable even when it is being rented. Rent for both a manufactured home and the land that it sits on within a manufactured community is often still less than the rent that one would pay on an apartment. Financial optimism is something that draws many to manufactured homes, and 38% of renters and owners said that their financial outlook improved. This was especially common in those aged 18 to 39 - an age range that often initiates great change.*
Amenities
Manufactured home communities often have wonderful amenities within their communities. When purchasing a site-built home, it is possible to have a few amenities in the neighborhood, but manufactured home communities often have a wide range of amenities ranging from the very common community centers, pools and fitness buildings. Many will also include playgrounds, making it something appealing to growing families! These amenities provide community members the establishments that they may have had to go searching for or drive a while to visit. Having everything in one, accessible place is something that can appeal to a very large variety of people!
Safety
Manufactured communities are safe. Part of why manufactured communities are so safe is because there is someone in charge. While neighborhoods may have some sort of organization or HOA that watch over the neighborhood,it is not responsible for the homeowners' safety. Most of safety falls on the responsibility of the individual person. For manufactured home communities, there is a community manager. This person can be a mediator, or a manager, or simply someone to have an extra set of eyes on the community. The tight-knit feel of most manufactured communities also allows for an extra feeling of safety among peers, while many communities also have gates or other fencing to provide an extra barrier.
Environmentally Friendly
The environment is something that is very much on everyone's mind in today's day and age. With climate change looming negatively on the horizon, it is important to take steps in order to become more environmentally friendly. Manufactured homes are that step! The size of a manufactured home's carbon footprint is far less than the footprint of a site built home; and new energy efficient manufactured homes use up to 55% less energy. What's not to love about a home that saves energy, simply by existing?
The benefits are endless. With debt amounts skyrocketing, it simply makes the most sense to choose a housing alternative that is affordable, while also allowing for personal financial growth*. Not only is it affordable, but with fantastic amenities available to the community in a safe area that is doing what it can to promote an environmentally friendly lifestyle, manufactured homes and their communities are sure to become even more popular over time. For more information on manufactured homes, their communities, and their benefits, contact one of your Triad Financial representatives today.
*Source: Manufactured Homes: Market Facts 2018 Report