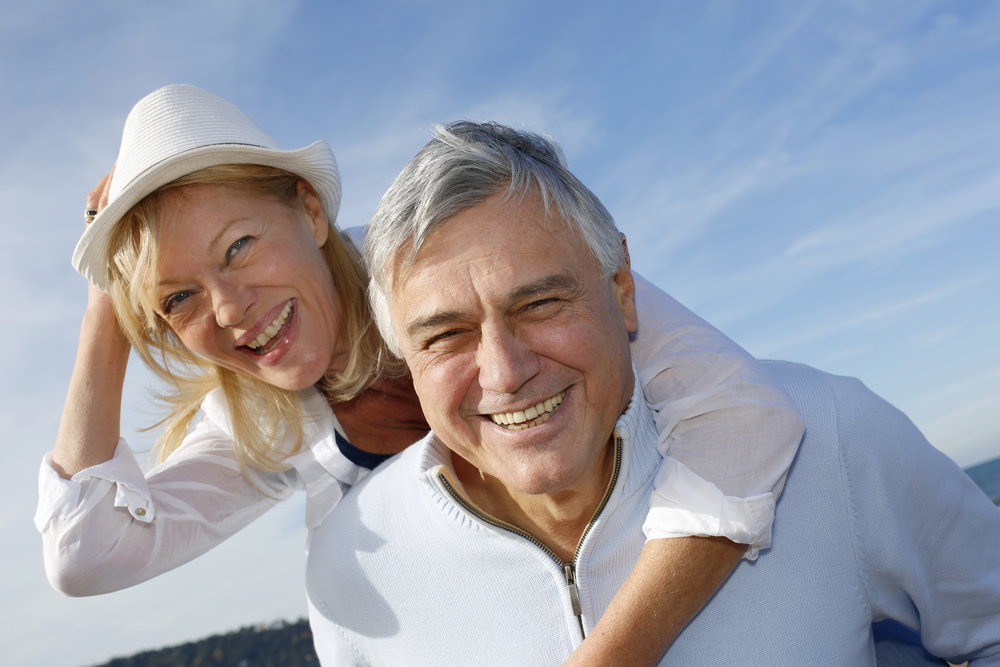 Although aging adults have access to a wide variety of housing options, age-restricted manufactured home communities may be the best alternatives particularly for the seniors who would rather live in a community than age in place, alone.
Most of these communities are exclusively for people age 55 and older, who can live independently but may need assistance with specific activities, such as home maintenance and lawn care. Besides giving you both independence and privacy, living in a senior manufactured home community brings along a series of benefits and reasons to choose this type of community over other senior housing alternatives.
Top Reasons to Move to a Senior Manufactured Home Community
Convenience and socialization are two of the most important reasons why older adults opt for senior manufactured home communities. In addition, these communities provide some unique benefits that make them ideal for active, independent seniors, who want to live near people around their age.
Rules That Focus on the Quality of Life
Senior manufactured home communities typically limit the age of their residents. Although younger adults can live in an age-restricted community, most communities require each household to have at least one resident age 55 or older. Besides making available a series of amenities and support services that are specifically designed to meet the needs of older adults, these communities have specific noise and usage restrictions that turn them into some nice and quiet places to live. According to recent research, an age-friendly environment can enhance the quality of life of aging adults who live in a retirement community.
Centralized Resort-Like Amenities
Similar to other age-restricted communities, senior manufactured home communities are designed with older people in mind. As a result, they provide a variety of support services, including meal preparation, housekeeping, laundry, errands, and even pet care. As the manager is responsible for the basic home maintenance and general upkeep of the common areas, maintenance-free living is another benefit of living in such a community. While you might not need all of these services as soon as you move to a senior manufactured home community, there is a chance you'll need them at some point during your time in the community.
In a senior manufactured home community, you'll also have the opportunity to socialize with people who are the same age as you and take part in different activities. Many communities have fitness centers, swimming pools, shuffleboard and tennis courts, clubhouses, recreation rooms, and even on-site golf courses, restaurants, coffee shops, bars, and dog parks. Because the main goal of senior manufactured home communities is to keep residents as active as possible, some of them provide a variety of scheduled activities, which range from community picnics and barbecues to concerts, cooking classes, writing classes, game clubs, card games, charity work, and special interest programs. Many senior manufactured home communities also have walking and biking paths, and allow visiting vendors to set up different shops on site.
On the downside, senior manufactured home communities generally don't provide 24-hour health care services. But you can pay separately for any additional services or treatments you need.
Affordability
Senior manufactured home communities are often more affordable alternatives to single-family homes or apartments. In addition, these communities provide more financial flexibility compared to other senior living options. Some communities, for instance, allow residents to buy the home and rent the lot to which it is affixed. Others permit residents to purchase both the home and the land. You can also find manufactured homes for rent in different age-restricted manufactured home communities. Besides providing a durable, safe, high-quality, and financially sound housing alternative that could perfectly fit your active retirement, manufactured homes come in a variety of models, sizes, and floor plans that can meet different needs and demands.
Choosing the Right Manufactured Home and Community
When it comes to manufactured homes, you can choose from single-, double-, and triple-wide sizes. While single-wide homes are smaller and, therefore, cheaper upfront, a double-wide may be a wiser investment decision. Not only will you have more space, but a double-wide manufactured home is also easier to sell. On the other hand, if you're a minimalist who lives alone, a tiny home might suit your lifestyle better.
Providing an affordable yet luxurious alternative to traditional senior housing options, a senior manufactured home community may be the best alternative for you. For information about the manufactured home financing options available to you, please use our contact form or give us a call at (800) 522-2013.