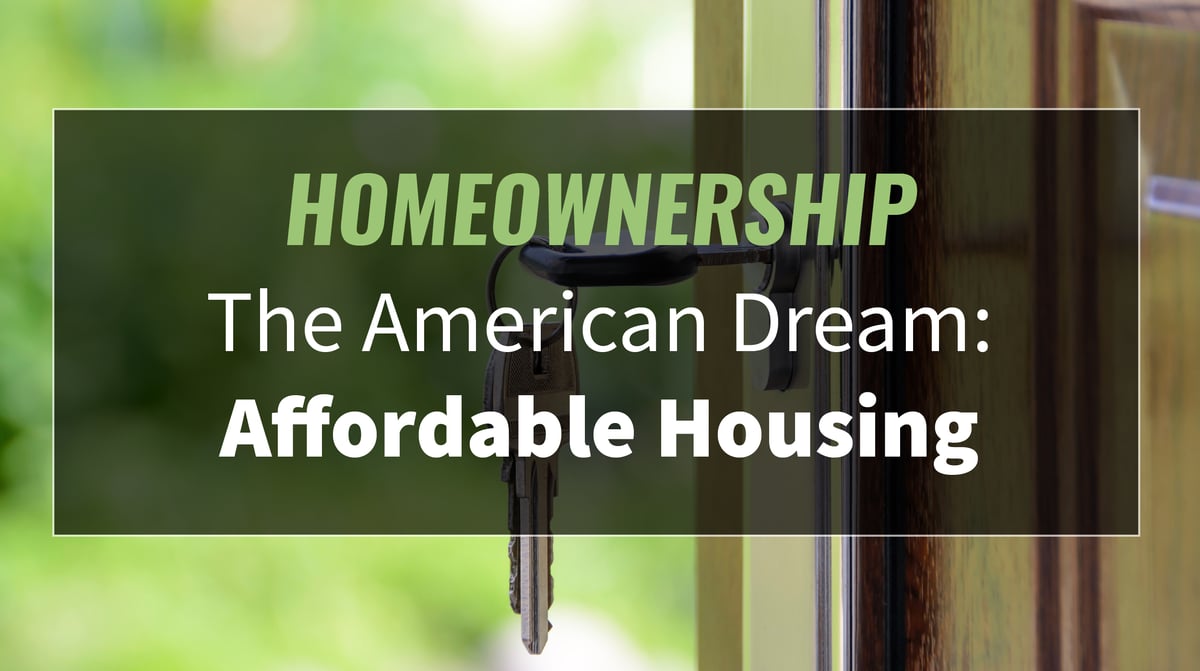 Home ownership is a dream that almost everyone has. However, in today's current housing climate, often it feels as though it is something that is wildly out of reach. Houses are expensive, and with rising costs, it is a dream that is not attainable for most - especially those that are younger. There is an answer, though, and that answer is manufactured homes. Manufactured homes are affordable, and offer the possibility of home ownership to those who may have thought that it was not a possible option for them.
Affordability
Manufactured homes are affordable when they are rented, and when they are owned. The purchase price of a manufactured home averages at about $48,346*. The median purchase price of a site-built home hovers at around $227,700 - a price that is not easily affordable for most, especially when considering that 12 percent of US families live underneath the poverty level.
These statistics are something that has lead more people to look into a more affordable option, which is a manufactured home. Affordability accounts for 71 percent* of the reason why most begin their adventure into looking into manufactured homes! Once they are in a manufactured home, almost 40 percent* say that they have no plans of ever selling their home.
Manufactured homes when they are rented are still affordable, but there is a definite positive to owning, rather than renting. Manufactured home renting usually includes renting the manufactured home as well as the lot that it sits on, with varied pricing, but averaging around $500* for the manufactured home, and $380 for the lot. However, this is still less than the average rent for a one bedroom apartment, which in 2018 was $1,025. Rent for manufactured homes also often includes community amenities, which apartment rent may not!
Ownership Possibilities
Ownership possibility makes up 56 percent* of why a customer chose a manufactured home, and 38 percent* of manufactured home owners saw an improvement in their financial outcome. 73 percent* of owners claimed that they could make rent even if the amount changed or there was a change in income, which was 25 percent* more than homeowners. There is even an increase in ability to save for retirement when a manufactured home is owned rather than rented.
The average monthly payment to own a manufactured home, when financed, hovers at around $577*. However, almost half of all manufactured home owners purchased their home with cash, and of the 44 percent who financed their home, 24 percent* have already paid their loan off.
It was shown in the Manufactured Homes Market Facts survey that in 2018, those who lived in an age-limited community were more satisfied with their homes than others, though the numbers were very close across the board. The beauty of manufactured home owning, is the possibility to pick and choose a community. Having the freedom to decide where to live and who to live among is something that is not always quite so easy when picking a site built home. Often, having the perfect community may fall to the wayside in lieu of finding the house that fits. Manufactured homes are often in a variety of different communities, and it is far easier to place the perfect manufactured home in the perfectly picked community.
Manufactured homes are customizable, sturdy, and reliable. When properly taken care of, manufactured homes can not only hold their value but also gain value. With the ability to choose a community, these homes allow for freedom and the joys of home ownership at a price that is affordable and beneficial to retirement plans and savings. The American Dream of homeownership can still be achieved with manufactured homes - the leading affordable housing option.
*Source: Manufactured Homes: Market Facts 2018 Report