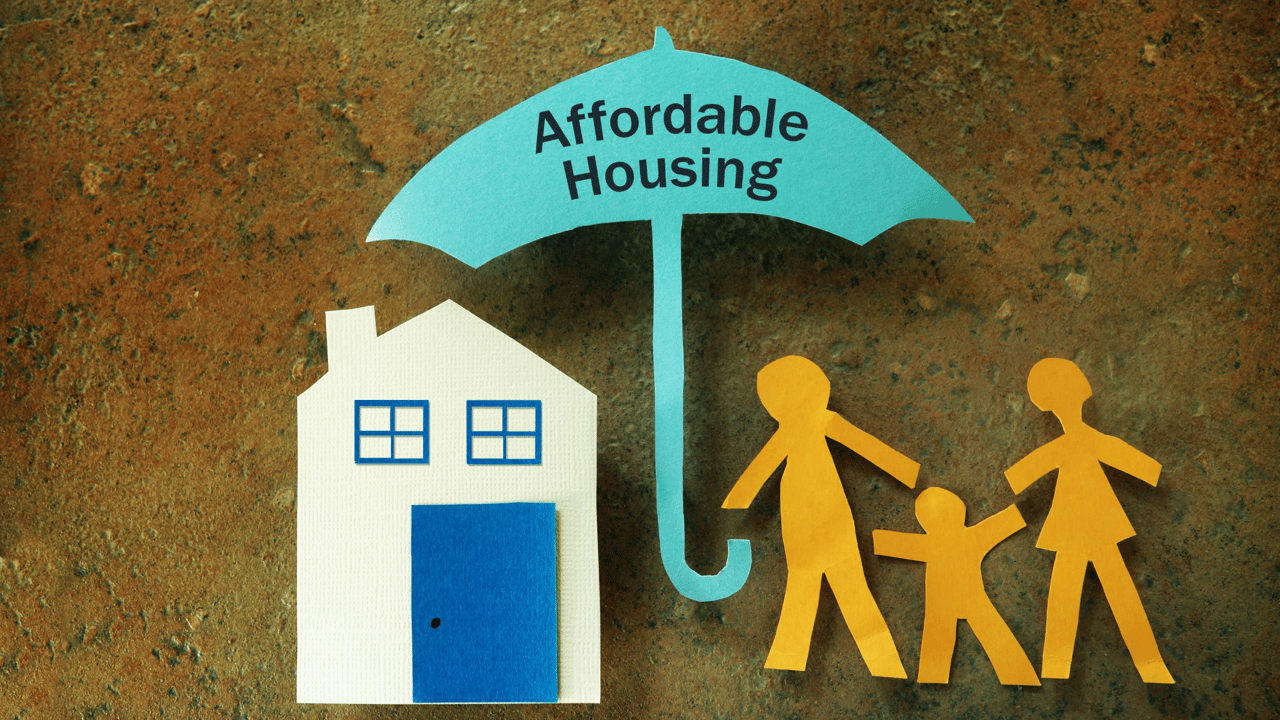 Even before the pandemic, the US was facing an affordable housing crisis. Unfortunately, amid the economic slowdown following the lockdown measures, the affordable housing crisis is getting worse. Because the current health crisis has turned into a dangerous, multi-facet economic crisis, the number of Americans filing for unemployment has surged to a record high and many of them face the risk of long-term unemployment. This may have devastating consequences regarding their ability to meet their monthly financial obligations, including rent and mortgage payments.
Although the rental and mortgage forbearance programs implemented recently allow the people who experience financial hardship due to the pandemic to suspend or reduce their rent and mortgage payments, millions of out-of-work Americans struggle to pay their bills every month. According to experts, another factor that will probably aggravate the housing affordability crisis during the upcoming months is that increasing numbers of people will start to look for affordable housing options more actively than before.
The current economic slowdown and inflation combined with high unemployment rates and lack of affordable housing provide a complex socio-economic equation that is quite difficult to solve. That's because the solutions to some problems tend to exacerbate the others. For example, housing insecurity in America has been a problem for decades, despite the economic growth and decreasing unemployment rates reported prior to this pandemic. Therefore, the only way to find a viable, long-term solution to the current housing affordability crisis is to analyze and address its underlying causes.
Affordable Housing Supply Shortage
The underlying cause of the affordable housing crisis is the massive shortage of affordable housing options. On average, only 36% of low- and moderate-income families have access to affordable homes. According to recent research, we need 7 million new homes in order to meet the current housing demand. Although the housing demand is increasing, home builders haven't been able to build enough homes to keep up with demand. While major cities have adopted a series of restrictive zoning ordinances and land-use regulations—so most of them now lack enough land to build on—builders complain about a persistent shortage of skilled construction labor. Additionally, the people who already own a home aren't downsizing or upsizing as before. This limits the circulation of homes on the market, exacerbating the current housing shortage.
Higher Numbers of Americans Are Housing Cost-Burdened
There are two main factors responsible for the housing cost burden: low wages, which lead earners to spend most of their gross income on housing and other necessities, and increasingly stringent building standards, which significantly increase the construction cost of new homes. When people spend a disproportionate share of their income on housing, they may not have enough money left to spend on other necessities, such as food, health care, and transportation. Notably, the number of cost-burdened homeowners has decreased, while the number of cost-burdened renters has increased over the years. This aspect suggests that owning a manufactured home can reduce the housing cost burden, especially after the home loan is paid off.
The Solution to the Affordable Housing Crisis
Factory-built housing can address the affordable housing crisis by making available more affordable homes, particularly to the people living paycheck to paycheck. Besides being more affordable, which indirectly means that homeowners and renters might need to cover smaller mortgage payments and rents, manufactured homes are more energy efficient than many traditional homes. Consequently, borrowers could use their savings to pay off their manufactured home loans early, while renters might be able to save for a down payment on a manufactured home.
From the construction industry's perspective, the good news is that factory-built housing allows us to build new affordable housing right now, as our country is recovering from both the health and economic crisis.
Lenders Are Joining Forces to Extend the Availability of Manufactured Home Loans
While experts expect to see further increases in delinquency, default, and repossession rates due to the pandemic, not every delinquency will result in a repossession. That's because repossessions represent a losing strategy not only for borrowers but also for lenders, particularly in the current economic context characterized by weakened home loan demand.
To avoid repeating the mistakes they made during and right after the financial crisis and global recession of 2007-2009, when financial institutions weren't able to sell repossessed homes without experiencing significant losses, many lenders view repossessions as the exceptional outcome. As a result, most of them prefer to negotiate their loan terms and conditions, and offer different refinancing options that could help borrowers repay their loans. Besides offering loans with better terms and conditions, many financial institutions add manufactured home loans to their portfolio in order to meet the needs of a broader pool of potential borrowers.