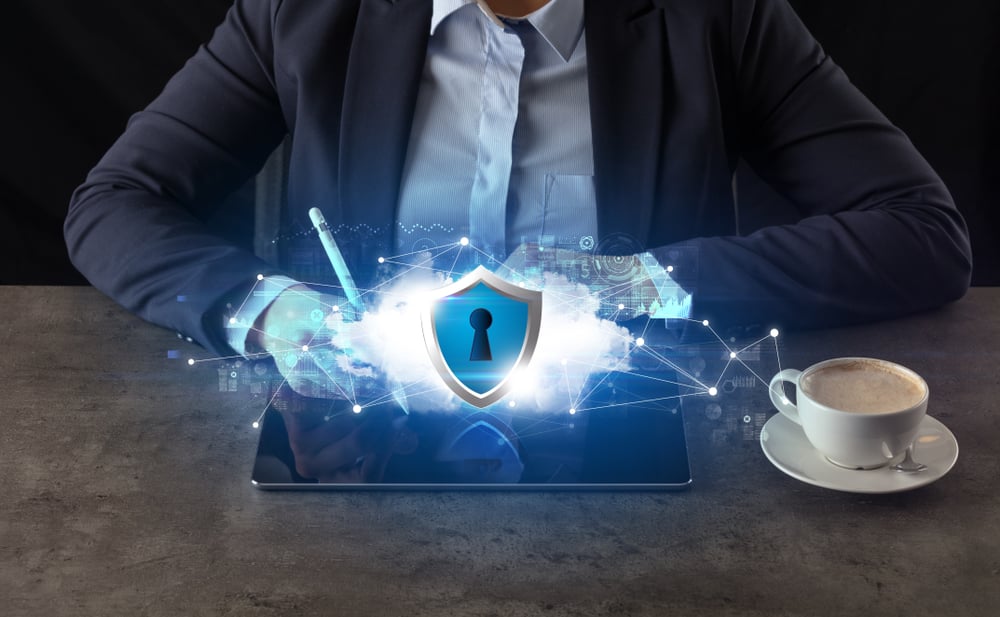 Whether we like it or not, the current pandemic is drastically impacting every aspect of our daily lives, including the way we work, travel, shop, and stay in touch with friends, family, and the people we do business with.
From the perspective of the professionals involved in the manufactured housing industry, the main areas of concern relate to the socio-economic impact of the pandemic on the manufactured home buying and lending process in the medium and long term.
As the pandemic restrictions are expected to produce lasting changes to the behavior of potential manufactured homebuyers and borrowers, who increasingly migrate from face-to-face interactions to digital usage, industry participants must find new ways to provide a high level of service and stay connected with existing and potential customers. To meet customer expectations, many manufactured home builders, dealers, realtors, and lenders have already leveraged a wide range of digital solutions across the full spectrum of the manufactured home buying and lending process.
Although many companies are currently switching to digital solutions, it's very important to understand how technology can improve the manufactured home buying and lending process in order to select the best tech solutions for your organization.
Ways Technology Is Simplifying the Manufactured Home Buying Process
When purchasing a manufactured home, most homebuyers are looking for ways to save some money and shave some time off the complex home buying process. Because there are many shortcomings that could turn the home buying process into a difficult endeavor, new technologies have been developed to accommodate the expectations of modern homebuyers and make the process more efficient for builders, installers, brokers, realtors, lenders, and insurance providers.
To begin with, manufactured home builders, dealers, and realtors have access to a series of features and tools they can add to their websites in order to allow potential homebuyers to virtually tour different manufactured home models for sale. Thanks to these technologies, which often use 360-degree photos and videos, online visitors can virtually step inside manufactured homes and look around rooms, just as if they were standing there. In addition, different features can be used to make available comprehensive surveys of neighborhoods that include satellite or street-level views. Once a potential homebuyer decides on a type of manufactured home, he or she can schedule an in-person tour at one of the model centers available.
A series of real estate tech companies have also developed self-guided tour apps that prospective homebuyers could use on their own to visit different manufactured homes for sale. Besides providing directions, these apps can unlock the doors when potential buyers arrive, so they can tour the homes without needing an appointment or the presence of an agent.
Ways Technology Is Improving the Borrower Experience
Thanks to the digital solutions available today, a potential manufactured home borrower doesn't need an appointment at a financial institution during business hours to get approved for a manufactured home loan. Using online loan application forms, anyone can submit an application remotely and get approved for a manufactured home loan. To speed up the approval process, many online loan application forms are combined with automated underwriting and integrated credit checks. As a result, the approval process becomes more convenient, effective, and less stressful for both borrowers and lenders.
After getting approved for a manufactured home loan and finding their dream homes, some manufactured homebuyers can opt for remote closing. In short, remote closing allows you to sign documents electronically, though some documents might still require your physical signature. Remember, however, that even though the current pandemic has forced the digital transformation of the manufactured home buying process, many states still need to enact laws that authorize their remote notarization.
To make things even easier for homebuyers, many manufactured home lenders also focus on consolidating different fragmented parts of the home buying process. Because from a manufactured homebuyer's viewpoint, it's more straightforward and less time consuming to work with just one company, some manufactured home lenders have added different manufactured homeowner insurance products to their portfolios and included information about insurance coverage as part of their online loan application process.
Whether someone is a first-time or repeat homebuyer, he or she may face a series of challenges when buying a manufactured home. As more businesses are adopting new tech solutions, the manufactured home buying process is expected to become simpler and less stressful in the near future. For more details about our online loan application process, please contact one of our experienced professionals at (800) 522-2013.