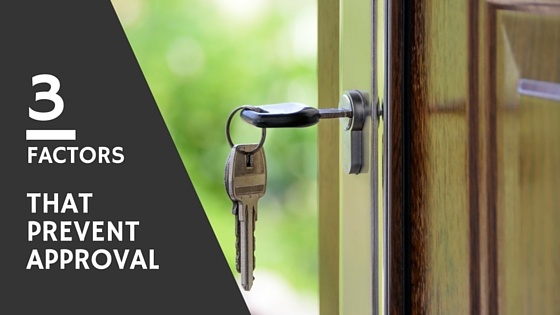 If you've just found your dream manufactured home, the next thing you need to do is find out if you qualify for a manufactured home loan. Given that financing the purchase of a manufactured home is different than traditional home buying, below we analyze the three most important factors that can prevent your conditional approval.
A Low Credit Score
A manufactured home lender will check your FICO score before deciding whether or not to offer you a manufactured home loan, and at what rate. If you've never checked you credit score before, you can get a copy of your credit report from one of the three major credit reporting agencies: Equifax, Experian and TransUnion. Once you get the report, review it carefully for any errors that may affect your credit score. Discrepancies like misspelled names, incorrect addresses, credit accounts you know nothing about and outstanding debt that you've actually paid off can reduce your score artificially, preventing your manufactured home loan approval.
In case of any inaccuracies, contacting the credit bureau that has issued your report and working with the agents to correct all the errors prior to applying for a manufactured home loan will allow you to increase your credit score, which may facilitate the manufactured home loan approval. Besides correcting errors, some things you can do to boost your credit score include paying bills on time, reducing the amount of debt you own, keeping unused credit accounts and refraining from applying for new credit or opening new credit accounts.
The Inability to Make a Down Payment
Regardless of what you may have heard, there are no 100-percent financing options for manufactured homes. All manufactured home loans require a down payment. However, your manufactured home loan approval is contingent not only upon whether or not you're able to make a down payment, but also upon the amount you can afford to put down.
The final determination if a certain amount of down payment is sufficient depends on the invoice price of the manufactured home you intend to purchase, in the case of a new home, or on the appraised or book value for a used home, according to MMHL. Other factors, such as the type of home, type of loan, credit history and score, are taken into account as well. Typically, the higher the down payment is, the lower your interest rate and monthly payment will be.
At Triad Financial Services, we also make available land-in-lieu manufactured home loans. These loans allow purchasers to use the equity in their land instead of a cash down payment. Land can be used for some or all of the down payment.
A High Debt-to-Income (DTI) Ratio
Expressed as a percentage, the DTI ratio enables manufactured home lenders to assess borrowers' ability to manage the payments they need to make every month. Under the Ability-to-Repay rule, lenders typically deny manufactured home loans for applicants with monthly debt that exceeds 43 percent of their monthly gross income. To calculate your DTI ratio, add up all of your monthly debt payments, divide the result by your gross monthly income, and then multiply by 100. If your total debt is $1,500 a month, for instance, and your gross monthly income is $5,000, your DTI ratio is 30 percent. This is well within most manufactured home loan requirements.
In addition, your employment history, existing loans and types of accounts you have (e.g. credit cards, savings accounts, etc.) are other significant determining factors for manufactured home loan approval.
If you're looking for a reputable and reliable manufactured home lender who can help you buy the manufactured home you love, we invite you to get in touch with our professionals today. With their extensive experience and industry knowledge, our loan originators are able to offer you the right type of manufactured home loan so you can finally make your home ownership dream a reality.