How Buying a Manufactured Home Can Help You Avoid the Recent House Price Increases
June 8, 2021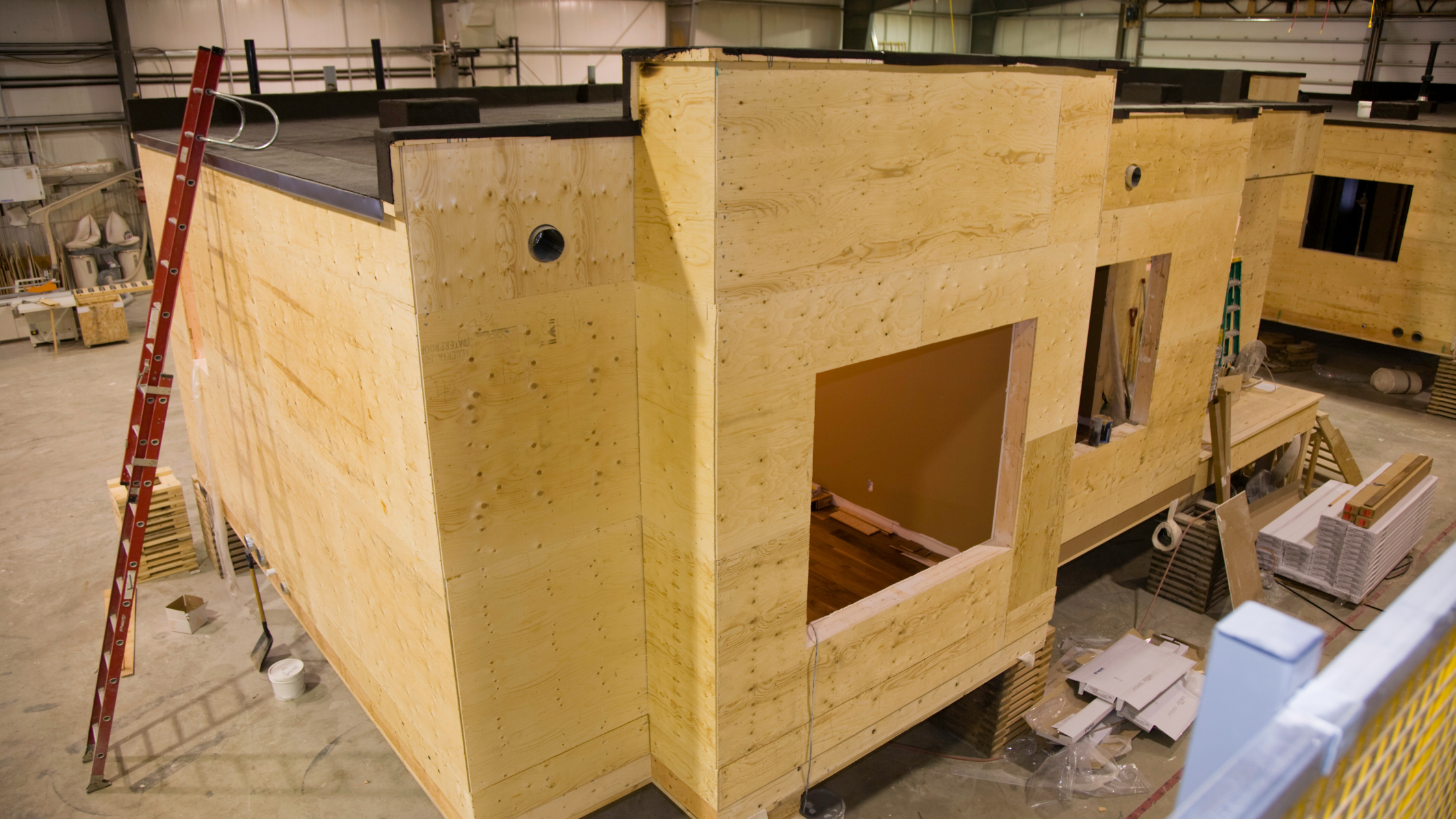 With the housing demand continuing to outpace supply, a new housing crisis is looming on the horizon. In fact, chronic underbuilding and huge demand have already led to a double-digit home price appreciation rate in most states across the nation. Because in a seller's market homebuyers compete fiercely for homes, many of them are forced to pay tens of thousands of dollars over the asking price in order to buy a piece of property.
Low interest rates, which motivate more people to buy a house these days, is one of the reasons why experts expect home sales to hit multi-year highs through the rest of this year. On the other hand, demand is likely to taper off as the median sales price keeps hitting record highs. But even though a decrease in demand could temporarily ease the historic housing shortage, higher home prices followed by lower sales volumes aren't a viable solution to the current housing crisis.
Is Now a Good Time to Buy a Prefab Home?
The short answer is yes. Although the housing market continues to be sizzling hot, prefab homes are still less expensive than stick-built alternatives. To begin with, the average sales price of site-built homes sold in the first 4 months of 2021 was $414,250. The most recent report available from the U.S. Census Bureau shows that the average sales price of a manufactured home in 2020 was around $88,000. The base price of a manufactured home currently ranges between $80,000 and $120,000, depending on its floor plan and location.
The main reason why prefab homes are less expensive than the houses constructed on-site is that they're built-in manufacturing plants. Just like conventional builders, prefab home builders are now facing rising material and labor costs. But because these builders specialize in constructing prefab homes at a large scale, they're able to cut down on their material, building, and assembly costs and pass significant cost savings on to homebuyers.
An important consideration is that the total cost of a manufactured home is higher than the price of the structure itself. That's because the base price doesn't include site prep, delivery, assembly, utility hookups, customizations, and the price of the land, which can vary greatly by location.
As well, a larger manufactured home, such as a double- or triple-wide home, is typically more expensive than a single-wide home. Specific customizations could also cause the total cost of a manufactured home to rise exponentially. For instance, many manufacturers now offer a variety of finishing materials and features, which may be more expensive than the basic options. Furthermore, some of them are able to add an extra room, a porch, or a garage upon request, which could increase the cost of the home significantly.
Coming down to the land you need for your manufactured home, renting a lot in a land-lease community is often more affordable than buying a plot of land. However, the advantages of placing a manufactured home on land you own or intend to purchase together with the home far outweigh any negatives, including the costs associated.
Although land prices have also increased in recent months, a prefab home together with a piece of land can still cost at least 10% to 25% less than a conventional stick-built home. Therefore, by simply choosing to purchase a manufactured home instead of a stick-built house, you can save a lot of money, including on interest if you finance the purchase with the help of a manufactured home loan.
Location Still Matters
As mentioned above, land prices have increased substantially over the past year. Because the price of a piece of land depends on location, finding a less expensive place to purchase residential land is the only way to get a good deal when buying a manufactured or modular home.
The good news is that not all areas saw land price explosions. While some metro areas have experienced significant price increases, others have seen minimal price gains. The differences between the price points within various locations are typically the result of specific shifts in the labor market. For instance, some areas are currently attracting more homebuyers who have the flexibility to work from home. Conversely, other areas are seeing significant losses of employment in the oil and gas as well as leisure and hospitality industries. As an example, Houston is one of the markets that could experience land price declines through 2021, according to the latest CoreLogic's forecast.
Buying a prefab home in a seller's market can make things more challenging. But as every situation is different, purchasing a manufactured or modular home may beat renting, even in a seller's market. If you're considering buying a prefab home, get in touch with our professionals who are ready to help you find manufactured home financing options you can afford!