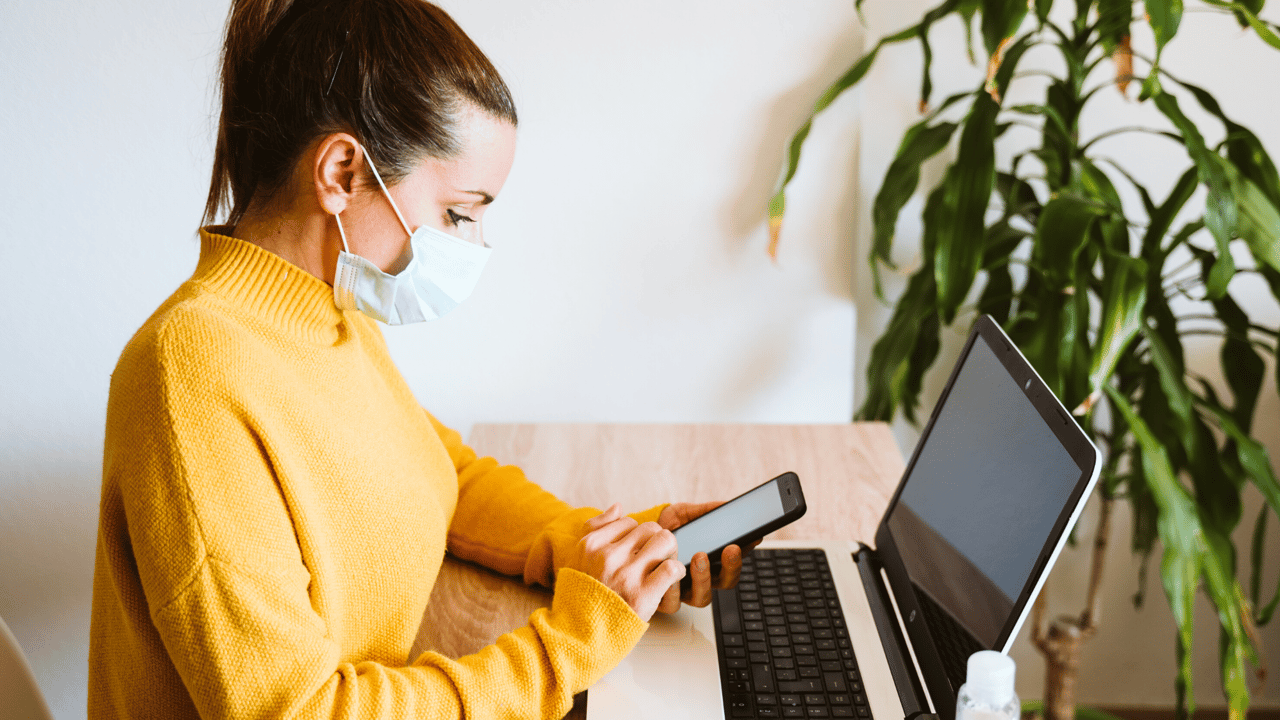 Whether you're looking for manufactured home financing or refinancing options, understanding how the home buying and closing process has changed due to the economic slowdown caused by the coronavirus pandemic is imperative in order to obtain a manufactured home loan that perfectly fits your financial situation.
As many people have temporarily lost their jobs, numerous financial institutions have reported a surge in delinquencies, defaults, and forbearance requests. As delinquencies, defaults, and forbearance requests affect lenders directly, many of them have boosted their risk prevention strategies in order to mitigate some anticipated repayment issues for the riskier loans.
Similar to traditional lenders, many financial institutions that offer manufactured home lending have adjusted their lending standards to better reflect the current market uncertainty. However, a dedicated manufactured home lender could still offer you a loan with favorable terms and conditions for the manufactured home you intend to purchase.
Top Reasons to Approach a Lender Specializing in Manufactured Home Lending
To approve home loans in the current economic context, some manufactured home lenders require higher FICO scores, larger down payment amounts, and proof of employment right before signing the closing documents. Despite all these measures, a trustworthy borrower could still become unemployed unexpectedly. That's a risk for both the lender and the borrower.
On the bright side, many manufactured home lenders continue to apply the same credit standards they always have for the financing and refinancing options they make available for manufactured homes. Furthermore, as most of these lenders are well capitalized, they're doing everything they can to avoid tightening their lending criteria. As a result, these lenders are able to:
offer loan products that meet the needs of the borrowers adversely affected by the current economic conditions
If the economic consequences of the coronavirus pandemic have hurt your income or the amount you were trying to save for the down payment, a dedicated manufactured home lender may still consider you for a loan as long as you can prove that you're able to make the monthly loan payments on time. More specifically, a manufactured home lender will want to see a pattern of regular payments on your credit report, which indicates that you can manage debt responsibly. As well, you need to provide proof of one or more reliable sources of income that are sufficient to cover your monthly expenses. Manufactured home lenders also have their own minimum credit score requirements for different types of manufactured home loans. A lender may be willing to approve your loan as long as you meet his requirements.
offer you a better interest rate
Many manufactured homebuyers are unaware of the fact that interest rates aren't set in stone. The interest rate that a lender is willing to offer you depends on your creditworthiness, which is based not only on your income level, credit score, and the amount you're able to put down, but also on your reliability to repay debt. Besides the fact that manufactured home lenders have some flexibility with the interest rates they offer, you can also negotiate your interest rate with buy-down points. Also referred to as discount points, buy-down points represent a form of interest paid up front in exchange for a lower interest rate over the life of the loan. As the amount of discount varies by lender, there's no set amount for how much a discount point will reduce your interest rate.
Typically, each point costs 1% of your loan amount and can lower the interest rate by 0.125% to 0.25% for the duration of the loan. For instance, if you take out a 25-year $100,000 manufactured home loan, with a fixed 8% interest rate, you'll have to pay $131,542 in interest over the life of the loan. But if you buy 2 discount points to secure an interest rate of 7.5%, you'll pay $121,698 in interest. Although the cost of 2 points on a $100,000 home loan is $2,000, you will save $9,844 in interest over the life of the loan.*
issue the loan you need in order to buy the manufactured home you want
When it comes to purchasing your dream manufactured home, the better your financials look, the more lenders will be willing to lend you money. Raising your credit score, making a bigger down payment, and lowering your monthly debt before applying for a manufactured home loan are some great strategies that could help you get the loan amount you need as well as a lower interest rate.
Finding a manufactured home loan that meets your needs doesn't have to be difficult. The secret consists in approaching the right lender, who specializes in manufactured home financing and understands the specifics of this industry sector. Irrespective of the type of manufactured home loan you need, please use our contact form to learn more about the manufactured home financing alternatives that might be available to you.
* The Interest rates and payments used are for sample purposes only. Your own rate and payments may vary.