What You Need to Know About Your Home's Skirting
May 20, 2021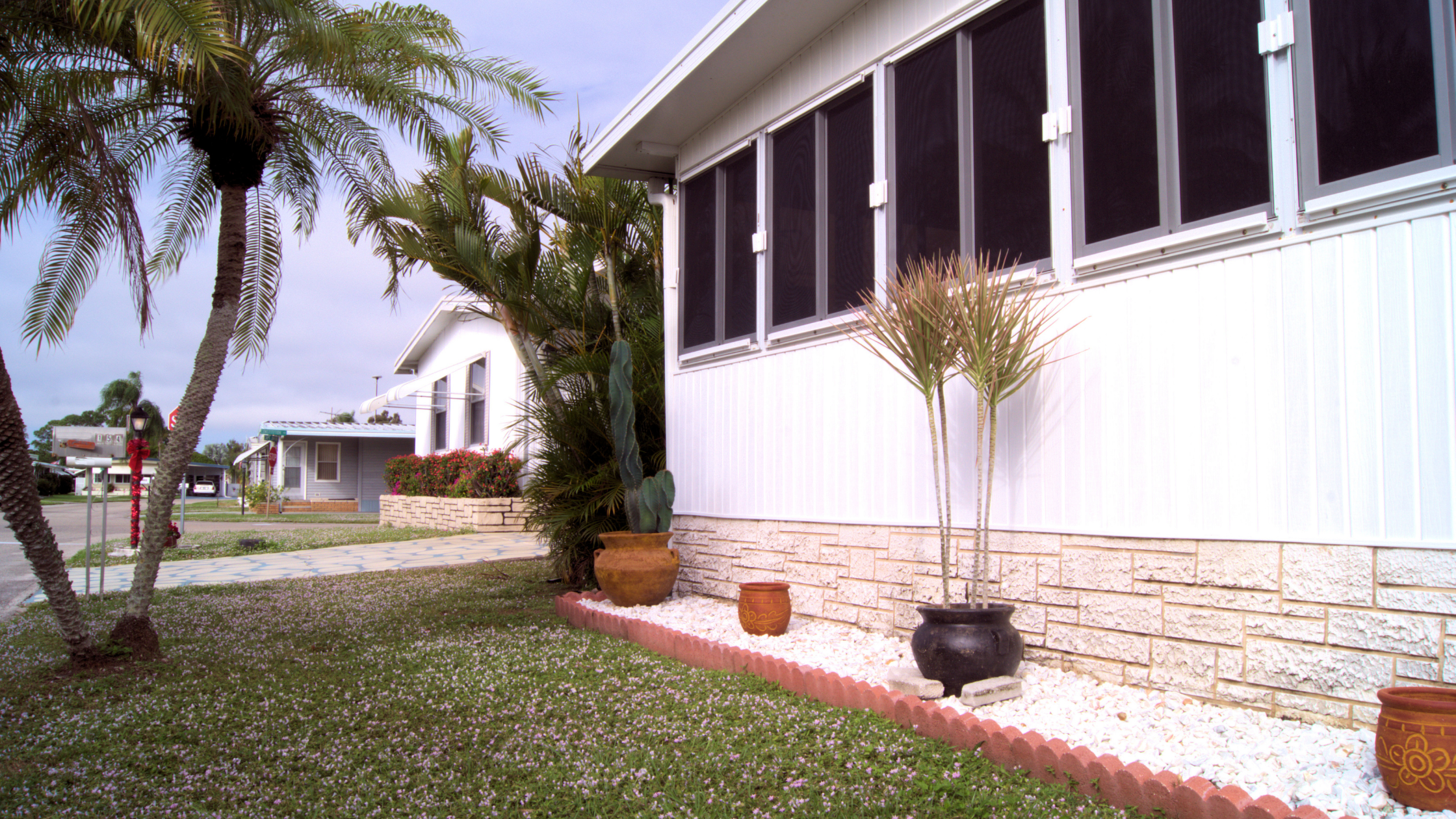 Besides the fact that manufactured home skirting is recommended by most builders, it's also one of the manufactured home components required in many states across the country. In addition to enhancing the curb appeal of manufactured homes, skirting prevents moisture-related damage, as long as ventilation openings are installed according to specifications; keeps pipes from freezing during the winter; acts as a deterrent for animals and insects, preventing them from invading the crawl space underneath your home and potentially causing damage; lowers heating and cooling costs by keeping a more constant temperature underneath the home, thus preventing a lot of cold or hot air from entering your home; and can even reduce homeowners insurance costs.
Although skirting typically provides a series of benefits, not all products are created equal. Whether you plan to buy a new manufactured home or just replace the old skirting on your current home, it's important to know the skirting solutions available nowadays in order to choose the right one for your manufactured home.
Assessing the Skirting Options
Because skirting covers the open space underneath your home for more than just aesthetic reasons, choosing the right skirting material is critically important. The good news is that you can find a wide variety of skirting solutions for manufactured homes. Here are the most popular and least popular options.
Vinyl – Cost-effectiveness, ease of installation, ease of maintenance, and abundance of colors are the reasons why vinyl has become one of the most popular materials for manufactured home skirting. On the downside, vinyl isn't as sturdy as other skirting materials. Although vinyl typically lasts between 20 and 40 years, its life expectancy depends on the climate and local weather conditions. In general, when vinyl is exposed to harsh sunlight for extended periods of time, it tends to deteriorate and break down faster. As well, it cannot withstand high winds and storms. Therefore, vinyl skirting might need to be replaced after some time, depending on the location of your manufactured home and any extreme weather events it's exposed to.
Metal – Nowadays, you can find various galvanized metal or tin skirting options, which are durable, cost-effective, and easy to install. What's more, metal skirting can be easily painted to prolong its life and brighten the look of your manufactured home.
Rock or Brick – Due to its durability, rock or brick skirting is another popular option for manufactured homes. Although this alternative isn't as cost-effective as vinyl and metal skirting, it can add a lot of style and value to any manufactured home. You could opt for rock or brick masonry or prefabricated faux rock/brick panels. These panels are made from hardy plastic materials, which look just like the real thing after the installation. Because hardy plastic materials are stronger than vinyl, they can resist higher stresses and wind loads.
Concrete – Concrete is another great option if you're in the market for a more durable, permanent structure. Although adding concrete masonry to a manufactured home is a labor-intensive undertaking, this type of structure is practically indestructible. In addition to concrete blocks, you can also find panels made from different cement-based composite materials, which are as durable as concrete blocks but easier to install.
Plywood or wood lattice – Even though wood is commonly used in construction, it's susceptible to water damage, rot, and insects. When exposed to moisture and water, wood tends to swell significantly and deteriorate rapidly. For this reason, plywood, wood lattice, or any other wood products that will be used for skirting should be properly treated for outdoor use. Except for the fact that wood needs to be treated, it provides quite an affordable and highly customizable skirting material for manufactured homes.
From giving your manufactured home an instant facelift to potentially saving you a lot of money, the benefits of adding skirting to your home cannot be denied. Whether skirting is a mandatory requirement in your area, or you're considering this feature in order to reap the benefits mentioned above, you can talk to a professional about the skirting options available for your home based on its type and climate as well as your personal preferences and budget.
Although bringing your personal touch to your manufactured home is important, it's not as important as the home itself. Therefore, if you're looking for different customization options available for manufactured homes but you haven't bought a home yet, it's important to know that many manufacturers now allow homebuyers to choose different floor plans, materials, features, upgrades, cabinet and flooring colors, and even to change specific home areas—such as turning a bedroom into a flex room—in order to fully personalize their manufactured homes. What's more, Triad Financial Services can help you figure out the best manufactured home financing options for you. After all, we're in the "Dreams Come True" business!