Over the years, the Internet has revolutionized the way companies do business. Given the widespread use of online technologies and transactions, a data breach is not a matter of "if" but a matter of "when". In fact, about 30% of U.S. businesses experience a data breach every single year.
Although a cyber-related security breach can happen to anyone, it can have a disastrous effect on a company, damaging its reputation and scaring away customers. Considering the volume of personal information that is processed by different businesses, ranging from social media websites to banks, it is almost impossible to quantify the potential impact of data breaches.
While customers can protect themselves by keeping their personal data safe from online snoopers, businesses should develop, implement, and maintain a data breach response plan, which must be aligned with federal and state data breach and security regulations. Additionally, companies can manage the risks related to data breaches and reduce the costs associated by opting for adequate cyber liability coverage.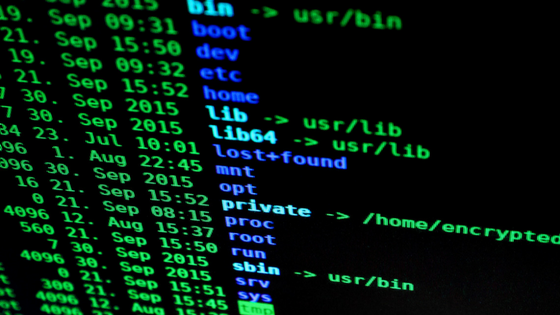 Understanding the Basics of Cyber Liability Coverage
Also referred to as cyber insurance, cyber liability coverage has been developed to help organizations offset the costs associated with the data breaches. As cyber liability coverage has become critical in the increasingly risky digital landscape, knowing exactly the common expenses covered by this type of insurance can help you develop the right data risk management plan for your business. Cyber liability coverage includes, without being limited to:
Investigation:

Cyber insurance policies pay for the expenses related to the management of a data breach, including investigation and remediation. Because the investigation will indicate how the breach has occurred, the extent of the damage, and what measures should be implemented in order to prevent a similar event from happening in the future, insurers typically enlist the services of third-party security firms to perform a forensic investigation.
Financial Losses:

A cyber insurance policy also covers the cost of replacing, restoring, or reconstructing data and/or computer programs that are lost due to a data breach. Additionally, it often pays for the financial losses resulting from network downtime, business interruption, customer notification, credit monitoring, and regulatory fines. Without cyber liability coverage, these costs can be overwhelming for many companies. According to specialists, the

average cost of a data breach

for a business could easily run into tens of thousands of dollars.
Lawsuits:

When external hackers or malicious insiders infiltrate a network or acquire sensitive information, a company can be held liable for the incident. Cyber insurance provides coverage for the costs that others may claim from you and the legal fees associated with any lawsuits resulting from the release of confidential information and intellectual property. Additionally, it covers the costs of extortion threats, including ransomware, and the professional fees of dealing with these types of threats.
Furthermore, cyber liability coverage can include third-party damages for website defacement, intellectual property rights infringement, and theft of data on third-party systems.
When shopping around for cyber liability coverage, remember that policies can vary widely from one insurer to another. Because cyber insurance is still evolving, cyber liability coverage is often customized for each company rather than sold as a standard policy.
To provide the right cyber insurance policy for your organization, insurers will require detailed information about your company, computer system, and security, including:
The firewall, antivirus, and intrusion detection software that you use;

Security policy, including software update/upgrade, virus scan, and data control protocols;

Any employees or third-party providers responsible for network security;

Remote access to your system;

Type of sensitive data (credit information, social security numbers, etc.) and any encryption technologies you use;

Outsourced storage provision and management from a third-party provider;

Data breach response plan that your employees need to follow in the event of a computer-related incident.
Before opting for cyber insurance, a good first step would be to create a cyber risk profile for your company. Then, it's advisable to consult with an insurer who can help you determine the right level of cyber liability coverage for your organization. And since cyber risks change frequently, ensuring that your policy is up-to-date and meets the specific needs of your business is imperative in order to make the most of it.
To learn more about Cyber Liability Coverage, contact our insurance division to help navigate the waters of cyber coverage.