The role of credit unions is more important today than ever before. In a context where the focus remains on the economic and community development, credit unions are part of a concerted effort that goes beyond responding to community needs.
Credit unions are working together with local governments not only to assist communities in the implementation of neighborhood revitalization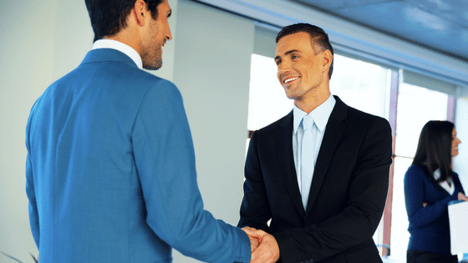 programs but also to "create economic empowerment for all Americans." After many years considering the concerns about local economies, most credit unions have put the affordable housing crisis at the top of their agenda. Increasing access to affordable financing options, particularly for the people excluded from mainstream finance, has become one of their top priorities.
But what if a credit union doesn't have enough capital to provide loans at an affordable cost? Unfortunately, this isn't just supposition, as many credit unions are struggling nowadays with significant capital gaps that prevent them from fulfilling their mission of providing adequate financial support to the communities they belong to.
In order to offer reliable and affordable financing options to their members, credit unions may need to depart from long-term investments and adopt new strategies. Often this means both adding new loan products like manufactured home loans to their portfolios and joining forces with a trustworthy lender who makes available such products.
Boasting an extensive history of success, Triad Financial Services has built a reputation for expert advice and superior efficiency in manufactured home loan processing and customer service. Knowing that your institution and its members can benefit from world-class service may be a good enough reason to team up with us. However, we're outlining below seven more "qualities" that make Triad Financial Services the right partner for your credit union.
1. Top-Quality, Comprehensive Services
Powered by premier technologies, our robust, fully integrated loan servicing platform provides our staff with a highly specialized origination, underwriting, closing, servicing and portfolio monitoring system. But that's not all. Since every transaction is unique at Triad Financial Services, our professionals leverage their deep expertise to develop the right manufactured home lending solution for each of our customers.
Opting for the right combination of loan products, service offerings and expertise with a single point of contact will allow your credit union to streamline the complexities of the loan origination process. This will lead to a better lending experience and cost efficiencies, maximizing the total return on investment and facilitating capital appreciation. As a result, your organization will have enough financial resources on hand to extend the availability of affordable credit opportunities to higher numbers of borrowers.
2. Low-Risk, High-Yield Manufactured Home Lending Solutions
The demand for smaller homes and more affordable loans continues to increase throughout the country. One way a credit union can respond to these needs is by teaming up with a reliable partner, who has access to affordable financing options.
3. Unparalleled Expertise
Experienced lenders are often the missing piece of the affordable financing puzzle. Leveraging in-depth industry knowledge and breadth of experience along with top-notch financial guidance and a team-based engagement model, our professionals are able to provide best-in-class service every step of the way. Consequently, your goal of making available affordable and responsible manufactured home lending solutions will become more attainable.
Guaranteeing funds for qualifying borrowers and offering customized loan origination and portfolio management services, we can help your members make the most of manufactured home financing, without facing any of the common challenges, such as deals falling through due to delayed closings or loan applications being denied even after conditional approvals.
4. Superior Commitment to Our Partners and Customers
Triad Financial Services has always been committed to fair and transparent business practices, ethical conduct, integrity and enduring relationships. Working together with more than 125 lending partners, including credit unions, we share risks, responsibilities, resources and competencies. But our purpose isn't only to build a strong foundation for mutual growth and greater profitability, typically resulting from increasing loan origination volumes, but also to become part of the solution to the growing affordable housing crisis.
5. Close Collaboration
Choosing our products and services means that we'll work closely with your staff to meet applicant screening, borrower profile and loan processing guidelines, and get everything completed on time. Also, we'll return your phone calls, answer any questions you may have, and actively monitor and manage your portfolio investments, from loan origination to maturity.

Moreover, if expanding your membership base has always been a problem for your institution, Triad Financial Services can help you take this challenge head on. With our full spectrum of affordable manufactured home financing alternatives and reliable services, your credit union will be able to attract new members and positively influence retention rates.
6. A Widespread Network of Trustworthy Investors
Triad Financial Services is constantly seeking out new opportunities to establish relationships with like-minded investors. This opens the door to a range of manufactured home loan programs your credit union can benefit from. By adding new asset classes to your loan portfolio, you can make available a wider variety of financing options that will meet the unique needs of different categories of consumers. The end result? Your organization will earn a reputation for its integrity and credibility, while building solid relationships across different investment networks and potentially improving its access to new capital sources.
7. Regulatory Compliance
We've spent more than 50 years perfecting our manufactured home loan products and related services. From loan application to closing, our expert staff is able to complete tasks in full compliance with industry laws and regulations. Additionally, our regulatory compliance team is well qualified to assist your credit union in addressing regulatory challenges and staying abreast of changing industry practices.
Headquartered in Jacksonville, FL, Triad Financial Services is ready to provide complete loan portfolio management services in 43 states. Furthermore, we have a broad capital provider base and a proprietary lending platform which enable us to deliver manufactured home loan products and services that are second to none. To find out how you can work with us in order to offer more borrowers an affordable path to achieving their homeownership dreams, please give us a call today at (800)-522-2013, Ext-1287.