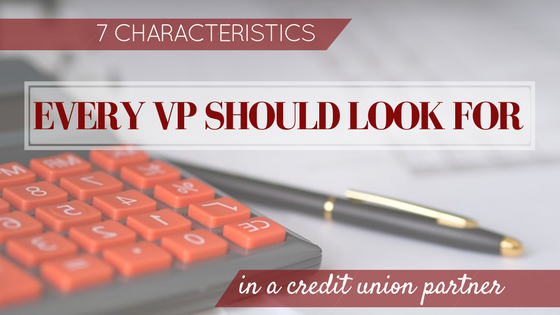 In the world of manufactured home lending, teaming up with the perfect lending partner delivers one of the components your credit union can tap into to succeed.
As a series of factors have contributed to the current volatility in the lending market, the advantages of developing a good relationship with the right manufactured home lender have become more important than before.
But, how can you find the right lending partner? More exactly, what qualities can help your credit union succeed in today's lending marketplace? In a nutshell, finding the best lending partner involves a careful assessment of:
Expertise and Experience
The lender you intend to partner with should have relevant institutional knowledge and experience in the manufactured home lending industry. Having the expertise to recommend the right manufactured home loan products and guide each credit union member through the manufactured home loan process, the right lending partner can help you better align your strategic objectives with specific credit union member segments.
Strategic Partnership
To develop a successful working relationship, both the credit union and the lender must commit to examining each other's core values and organizational culture. An indirect lending provider that's willing to work closely with your credit union in order to understand its challenges, strategies and goals can help you extend the availability of affordable credit alternatives to a broader pool of members.
Reliability
A solid commitment to each credit union member and to his or her financial success is what sets credit unions apart from other financial institutions. To get to this, your credit union should partner with a reliable and responsible indirect lending provider that will treat your members with respect and work hard to build a personal, authentic relationship with them.
Lending Performance
The right indirect lending provider will monitor your manufactured home loan portfolio performance and compliance with the applicable rules and regulations. A good rule of thumb is to look for a manufactured home lending company that has been through the various stages of the economic cycle. A company that has been in business for many years will be able to handle the risks inherent in manufactured home financing and survive a financial crisis.
Reserve Account
Partnering with a manufactured home lender that builds cash reserves held at your institution will protect your loan portfolio from potential losses due to default or prepayment, as well as generate a low-risk, high-performing indirect lending program with excellent yield on assets.
Manufactured Home Financing Options
Offering new, innovative manufactured home loan programs without the help of a lending partner will most likely require a hefty financial investment. By creating a strategic partnership with a reliable and experienced indirect lending provider, your credit union will be able to enhance its loan portfolio with new manufactured home loan programs, without incurring additional costs.
Service Offerings
With interest rates still close to historic lows, your credit union must do more than just offer low rates. In a nutshell, it needs to provide comprehensive manufactured home loan solutions and services. With a reliable lending partner on your side, you'll be able to offer a wide range of services, including applicant screening, loan underwriting, processing and payment collection.
By opting for the right manufactured home lending partner, a credit union can diversify its financing options for both existing and prospective members. To experience the process of working with a reliable and experienced manufactured home lender, please contact Triad Financial Services today.