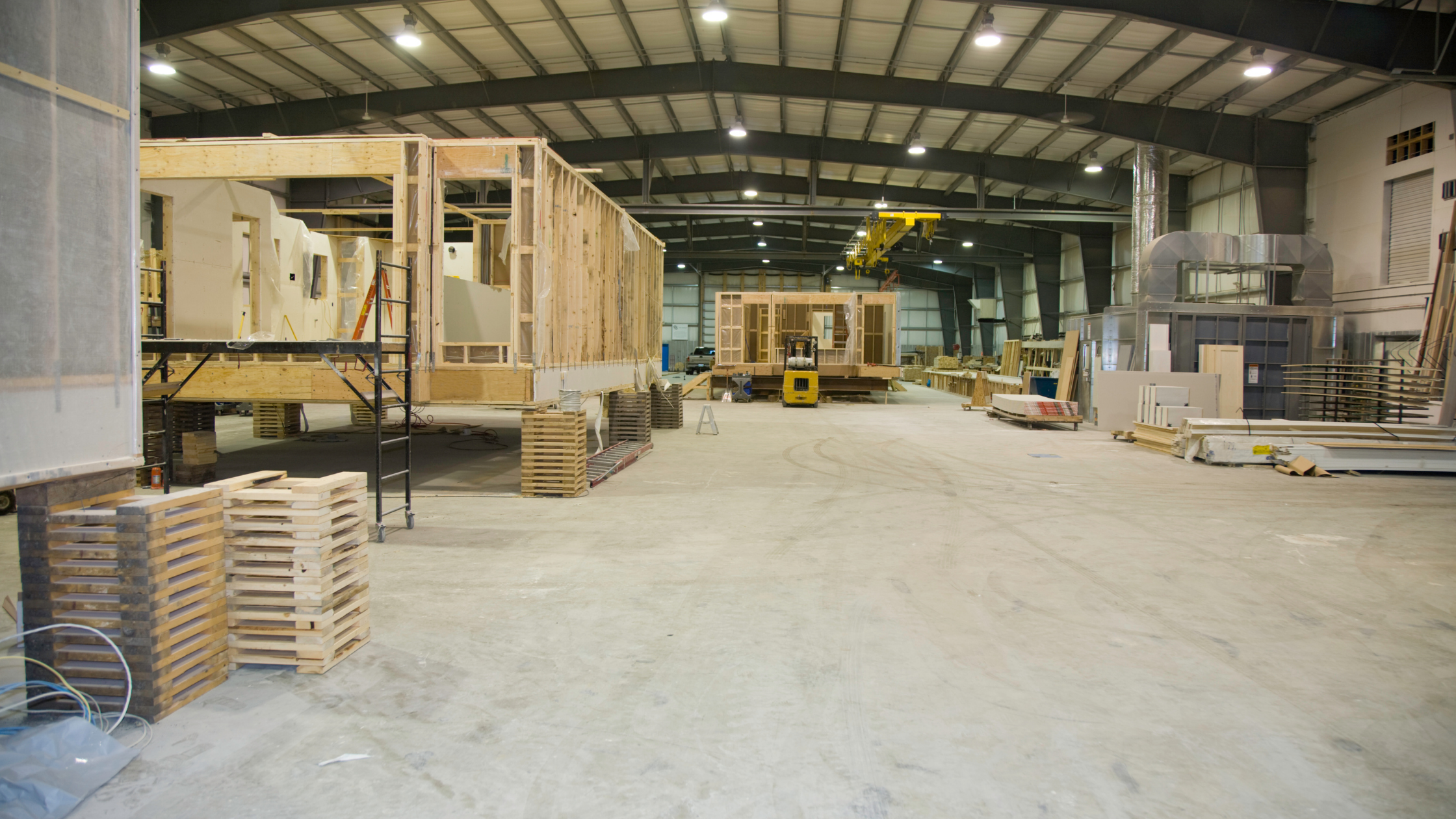 One of the most significant advantages of modular construction consists in its ability to combine different processes, which can be completed at the same time on site as well as off site, in a factory-controlled environment. Because specific tasks, such as project planning and analysis, design approvals, and permit work, can also be completed simultaneously, the construction process timeline can be cut down considerably, with a positive impact on project costs.
The modular construction process involves building a series of modules, whose number depends on the complexity of each home. To better understand how a modular home is built, let's take a closer look at the steps involved in this type of construction.
Home Design
Similar to conventional building projects, the modular home building process begins with the development of a detailed home plan along with all the specifications required. Although modular home builders make available a variety of standard floor plans that are already approved for use, homebuyers have the option to choose different features and customizations that can make a standard modular construction feel more like a custom home.
Because state and local building codes regulate the home plans and specifications for modular homes, an important thing to remember is that your home's location will have a significant impact on the floor plans and customization options available to you. After choosing the floor plan, specifications, and customizations you want, an engineer will review the design proposal in order to ensure your home meets the standards for safety and performance set forth by the national, state, and local building codes.
Site Development
Unlike the traditional way of building homes, which requires site preparation and foundation work to be performed before starting to build the actual home, modular construction allows site preparation and foundation construction process to take place concurrently with module building.
When it comes to modular construction, site preparation and foundation work are extremely important. Although a foundation can never be built perfectly level, it must provide a level surface that complies with a precise range of acceptable tolerances.
During the conventional home building process, builders can fix uneven foundations, which is typically done by grinding down the high spots or filling in the low spots, even after constructing the walls, roof, and other components of the home. Conversely, correcting an out-of-level foundation after placing the modules of a modular home on it can be more difficult. Because a modular structure is built off site to extremely tight tolerances, an uneven foundation may prevent the modules from lining up as they should, which could negatively affect the entire home. To get an uneven foundation fixed, the installer might need to remove all the modules and reinstall them after the builder makes the repairs required. One way to avoid costly rework and delays is to ensure the foundation is perfectly level before the modules arrive at the home site.
Module Building
The modular home construction process begins with building the floor system. In a modular home, the floor system is constructed on specialized jigs, using 2x10" floor joists, with 16" spacing, and 2x10" wood members, which are glued and screwed to a sturdy 3/4" tongue and groove OSB (oriented strand board) subfloor. The floor system is also double-banded at the perimeter to ensure that it can withstand the home's load as well as the tensile, compressive, and/or bending stresses to which the home will be subjected over the years.
Wall and roof systems are typically built at sub-assembly stations at the same time as floor systems. Most builders use 2x4" studs for interior walls and 2x6" studs for exterior walls, which are spaced 16 inches apart. Once all the studs are securely fastened in place, insulation is installed inside wall systems to create a tight envelope that complies with each area's wind zone standards.
For an extra level of protection, every wall is sheathed, glued, and fastened with OSB. Then, the exterior and interior walls are carefully set into place and fastened to the floor structure. The wall system installation is finished with a perimeter top plate, which is securely attached to the walls. In modular homes, drywall is the typical interior wall covering material used, while vinyl siding is the exterior option of choice. However, other siding options, including brick and stone treatments, can be installed on site upon request. Similar to wall systems, the roof system is fitted with insulation and then set, fastened, and strapped to the perimeter top plate after the modules are installed and assembled on site.
At Triad Financial Services, we know that buying a home is a major life event. Because financing a modular or manufactured home can seem overwhelming, our experienced loan originators are committed to helping you find the best manufactured home loan possible!