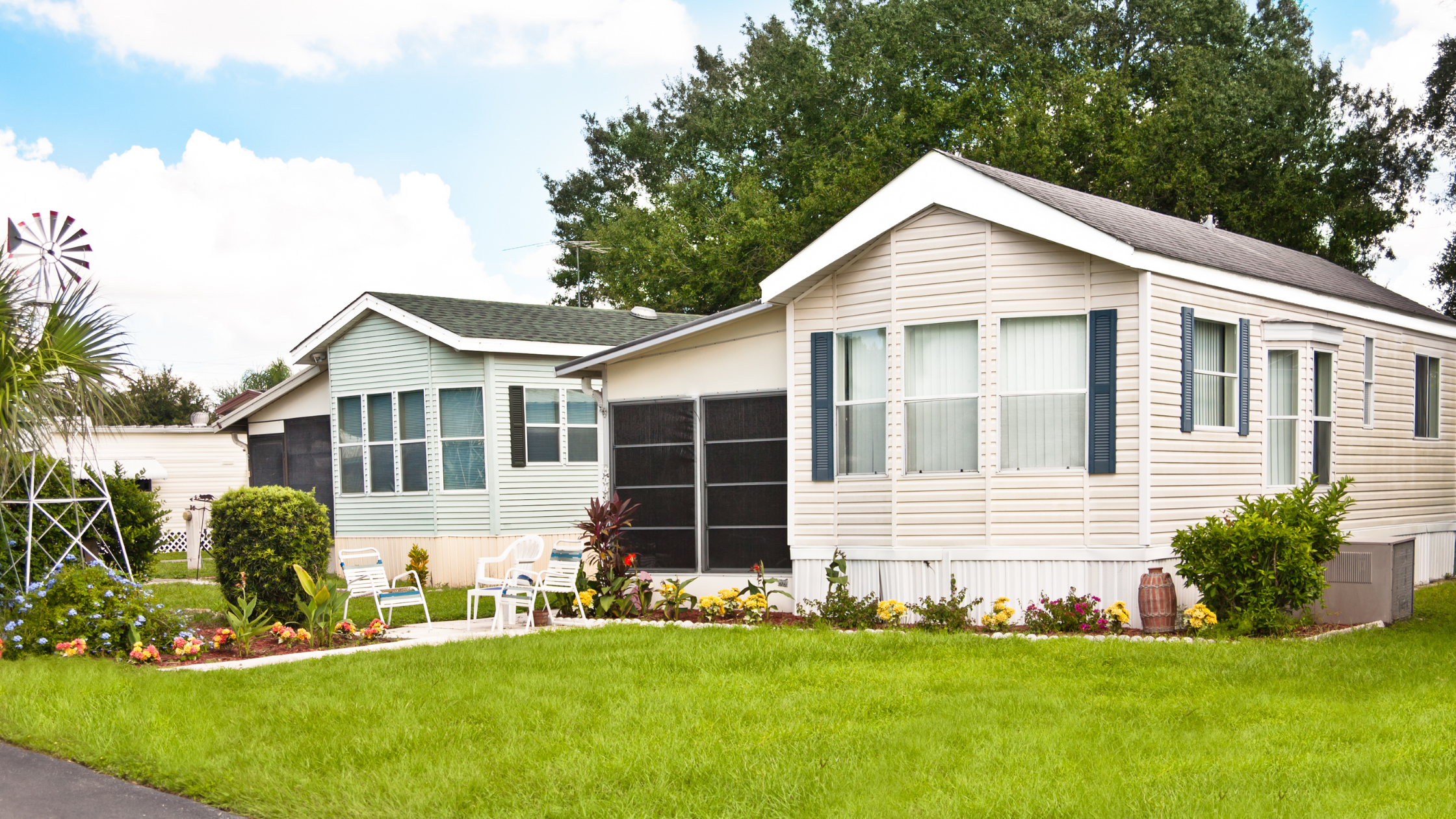 For many years, the US has been facing a persistent inventory shortage followed by continuously increasing home prices and a growing housing affordability gap. These three factors together with changing demographics have increased the demand for new types of homes, communities, and lifestyles, which are completely different from what would have once been desirable.
A few decades ago, moving to a trailer park was considered the safety net of last resort for low- and medium-income families. But that's no longer the case. Nowadays, many people choose to move to manufactured home communities, which are modern versions of older trailer parks, for a simpler, better life.
Manufactured Home Communities Provide Inexpensive Housing Options
Many manufactured home communities make available a variety of new and pre-owned manufactured homes for sale or rent. According to the U.S Census Bureau, the average sales price of a newly manufactured home, without land, is around $83,000. This represents about 1 year and 1 month of median gross household income. If we consider the average sales price of new single-family homes, which cost about $383,000, also without land, you'll need to save the equivalent of nearly 5 years of median gross household income in order to buy such a house.
The fact that wages aren't rising as fast as home prices prevents many millennials from qualifying for a conventional mortgage and buying a traditional site-built home. Even if you qualify for a conventional home loan with a down payment as low as 3.5% of the sales price, you still need around $13,500 only for the down payment. That's a large amount of money particularly for a young person who doesn't have enough experience in order to get a higher paying job.
With rental rates, student loans, and daily expenses spiraling out of control, many people in their 20s and 30s are turning to manufactured homes for homeownership and rental alternatives. That's because manufactured homes are less expensive to buy and rent compared to conventional site-built housing options.
If you've decided to purchase a manufactured home, you can start searching for different communities that make available manufactured homes for sale, or look for land-lease communities, which allow you to rent a lot for the home that you intend to buy. The first option may be more convenient, as most of the homes available in manufactured home communities are already installed and hooked up to utilities.
Manufactured Home Communities: The Best Value for Your Money
A manufactured home community offers millennials one of the best places to raise a family. Located outside of crowded cities, in beautiful areas with spectacular views, these communities often offer a quiet, relaxing atmosphere. Since each home is placed on a separate lot, it doesn't share walls, ceilings, or floors with other homes. As a result, a manufactured home can give you more privacy than an expensive apartment in a big city.
In many manufactured home communities, you can find a wide range of amenities, such as recreation centers, clubhouses, Wi-Fi centers, laundry services, swimming pools, children's playgrounds, golf courses, green spaces, and even splash pads or spray parks. Besides providing different amenities, most communities host different events throughout the year. Therefore, you can expect to form close relationships with other community residents. Many manufactured home communities also provide oversized lots, so you can finally bring your dream backyard oasis to life.
Another important aspect is that some manufactured home communities have dedicated maintenance teams, which often make recommendations for preventative maintenance and can save residents time and money by taking care of different repairs in exchange for a reasonable fee. In addition, most communities are gated, which means they provide a safer environment for residents. While considered standard, a gated manufactured home community can add a sense of luxury to daily life and increase the value of your home. In general, a home in a gated community has a significantly higher price than a similar home located in a regular, non-gated neighborhood.
When it comes to housing options, buying a manufactured home in a manufactured home community is one of the best decisions you can make. Whether you intend to purchase a home right now or in the future, newly manufactured homes offer the only time- and cost-saving housing alternative that provides at least the same level of functionality and energy efficiency as a conventional home, while requiring considerably less maintenance. Furthermore, by considering all the benefits of living in a manufactured home community, we can definitely say that these communities are a great choice for the individuals or families looking to live the life they want, not just the life they can afford.