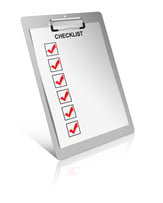 Portfolio diversification is one of the secret weapons for investment success. As we discussed in a previous post, an easy way to diversify your portfolio is to invest in manufactured home loans. Besides choosing high-yield investment solutions, partnering with the right manufactured home lender is an essential aspect you should consider. How can you find a loan origination and servicing company that's a good fit for your organization? Aside from a proven track record of success, you can select the right investment partner by asking the five questions below.
What Type of Financial Products and Services Do You Provide?
Teaming up with a manufactured home loan servicing company that offers numerous financial products and services gives you access to a variety of investment opportunities. This is extremely important to build a more diversified loan portfolio and accomplish your financial goals sooner than you expect.
At Triad Financial Services, for example, we provide low-risk, high-yield secured financing and refinancing programs for new and used manufactured homes along with numerous financial services, including financial advice, loan origination, underwriting and settlement. What's more, we strongly believe that a successful investment partnership depends on an ongoing approach centered around personal service and customized to meet the unique needs of each investor.
2. How well do your lending solutions perform?
According to a recent report summarizing data from 40 different lending sources, manufactured home loans perform just as well as – and sometimes even better than – comparable site-built home mortgages. The performance of particular manufactured home loan products is a very important factor when deciding whether you should add these products to your portfolio or not. Since not all manufactured home loan programs have the potential to provide a substantial return on investment, partnering with an unbiased, independent and well-capitalized lender is key to developing a lucrative investment strategy.
As a leading manufactured home loan serving company, Triad Financial Services offers a healthy mix of prime borrowers with 700+ FICO scores, private capital and equity from outside investors along with the ability to develop and fund innovative manufactured home loan programs irrespective of market conditions.
3. What is your area of expertise?
Manufactured home financing represents a narrow lending niche, which is less populated than the conventional mortgage market. Although only a handful of lenders offer manufactured home loans, finding a loan servicing company that specializes in this market segment is a prerequisite to complement your loan portfolio with the right financial products and services.
Providing financing and services to the manufactured housing market since 1959, Triad Financial Services is well known for its niche loan products, which include chattel loans, manufactured home loans with land and combined solutions for single- and multi-section manufactured homes.
4. How well do you know the secondary market for manufactured home loans?
The loan servicing company you intend to partner with will not only direct you toward the best loan products for portfolio diversification but also help you make the right investment decisions for your organization. Consequently, you want to trust the future of your organization to a lending institution that has a deep understanding of the regulatory environment and market context. The lender should also be familiar with your industry niche, customers and local economy. This is where working with our team of knowledgeable and reliable financial advisors and loan officers, who have extensive experience across different industry sectors and can easily understand the needs of your organization and customers, comes in handy.
5. What are your borrower eligibility requirements?
Finding out the eligibility requirements a potential borrower must meet to get approved for a manufactured home loan can help you decide whether a particular loan servicing company is right for your organization or not. At Triad Financial Services, for example, we pre-screen all applicants not only to ensure they meet your eligibility criteria but also to reduce the time you'd otherwise spend on unqualified applicants and speed up the loan process for the eligible ones.
Too many credit unions and banks contemplating loan portfolio diversification are overwhelmed by the wide variety of mortgage investment opportunities available out there. Unfortunately, many of them end up partnering with lenders they know very little about and sustaining significant financial losses later on. At Triad Financial Services, not only are we different from any other loan servicing company you've seen; we also invite you to reap the benefits of expanding into the under served manufactured home market. To find out how we can help you accomplish your financial goals and your customers fulfill their home ownership dreams, give us a call today at 800-522-2013.