Upgrades That Can Increase the Value of Your Manufactured Home
May 22, 2020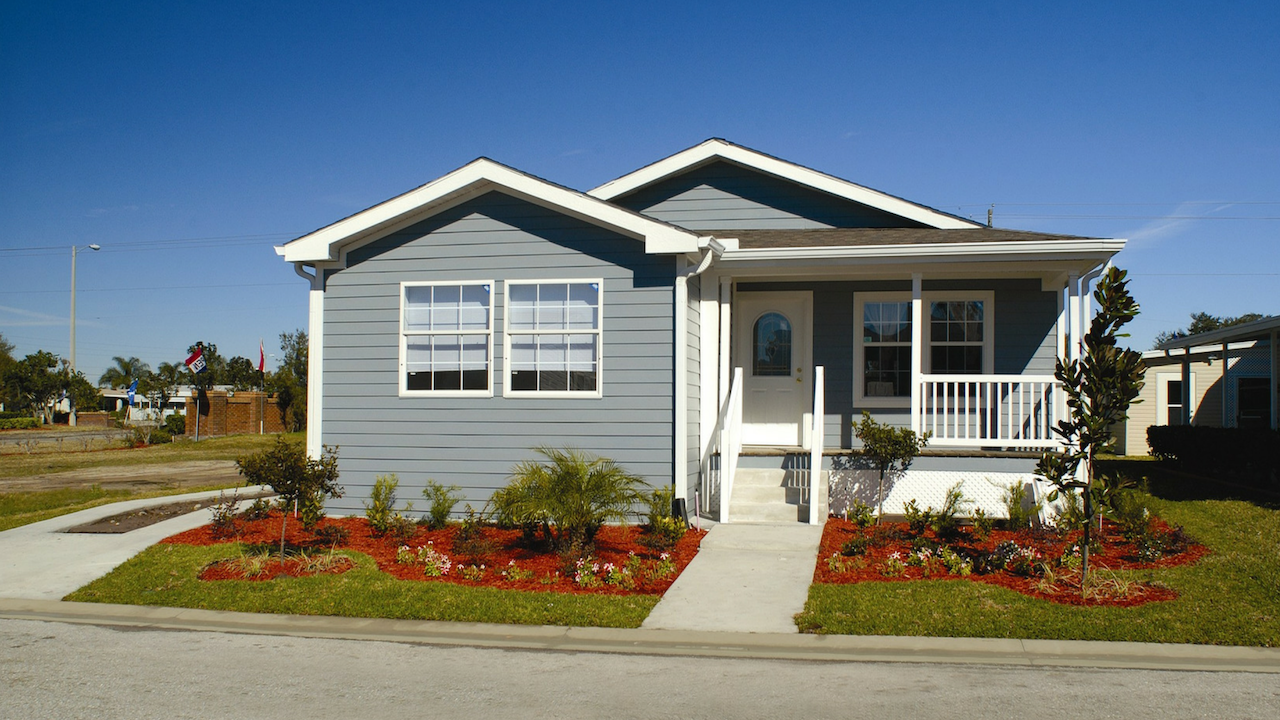 Many manufactured homeowners decide to make a series of upgrades in order to improve the odds of a higher sales price. However, increasing numbers of manufactured homeowners opt for specific home improvement projects just to enhance their living spaces.
Whether you intend to sell your manufactured home, or you just want to enjoy a higher level of comfort, it's important to know that some upgrades may not add value to your home. To help you avoid the home improvement projects that don't pay off, we've gathered below the most important upgrades that will improve your level of comfort as well as the aesthetic appeal, functionality, energy-efficiency, and value of your property.
Replace Old Skirting and Siding
New skirting and siding can dramatically enhance the exterior of your manufactured home, while lowering your heating and cooling costs. If your manufactured home's skirting is in bad shape, replacing it with insulated skirting is a great idea. Because insulated skirting can control the temperature under your manufactured home much better than regular skirting, it can eliminate updrafts significantly, reduce moisture-related problems, and prevent your pipes from freezing and possibly bursting in the winter.
Add Insulation
If you own a new manufactured home, you don't need to worry about adding insulation, as all newly factory-built homes comply with the latest insulation standards established by the HUD Code. But if you own an older home model, adding insulation to walls, underbelly, and roof cavity will increase its resale value and make your living space more comfortable year-round. After installing insulation, it's critically important to check it periodically for gaps, cracks, and any other damage that could lower its R-value.
Make Energy-Efficient Door and Window Upgrades
Replacing your old windows and doors with new energy-efficient products is another home improvement project that can increase the value of your property. Besides adding aesthetic appeal to your manufactured home, energy-efficient windows and doors will reduce air drafts, allowing you to maintain a more consistent temperature and reduce the level of humidity in your manufactured home. As a result, you will save a lot of money on your heating and cooling bills.
Add on to Your Manufactured Home
Although adding specific structures, such as a garage, carport, porch, deck, sunroom, and/or a roof-over system, to your manufactured home can be a labor-intensive, relatively expensive home improvement project, these additions will expand your living space, add curb appeal, and increase the value of your property. Moreover, these construction upgrades can make your manufactured home look more like a traditional site-built house. This means that your manufactured home will integrate more seamlessly into the neighborhood and will appreciate better over time. As a result, you'll be able to sell your home faster and for more money.
Consider Less Expensive Upgrades
If you cannot get a good price on the home improvements you intend to make, you may want to consider some relatively inexpensive upgrades that could still add value to your property. Refreshing your interior with a new coat of paint, updating light fixtures and plumbing, and adding energy-efficient appliances are some cost-effective fixes that can improve your comfort and make your manufactured home more attractive to buyers if you decide to sell it.
"Upgrade" Your Manufactured Home's Classification
Although manufactured homeowners pay lower taxes as long as their homes are classified as personal property, one important drawback is that these homes rarely appreciate in value. In fact, some of these homes might even depreciate over time, similar to other privately owned property that isn't real estate, such as cars, boats, campers, etc. Conversely, a manufactured home classified as real property appreciates just like any other form of housing.
If your manufactured home is currently classified as personal property, you can reclassify it as real property, according to the UMHA. To do that, you need to permanently affix your home to a HUD-approved foundation on a piece of land that you own. Then, you can register your manufactured home as real estate with your local municipality. Once you reclassify your manufactured home as real property, its value will increase immediately. That's because real property includes the land and all the structures integrated with or affixed to it.
Although some home improvements can be costly and time-consuming, increasing numbers of manufactured homeowners decide to renovate their homes for a variety of reasons. Regardless of the reasons why you intend to make certain home improvements, one thing is for sure: choosing the right upgrades will boost the value of your manufactured home, while making it more energy-efficient and comfortable for you and your family.