For over 50 years we've been providing services to the manufactured home industry . During this time, we have incorporated various services to better assist those in the manufactured home industry.
In 2016, we created a Risk Purchasing Group (RPG) in response to the increasing demand from manufactured home retail dealers for affordable liability insurance. Not only will members have access to insurance savings, the program will provide periodic loss prevention and risk management tips and information. In addition to the general liability program, our insurance division provides competitively priced inventory open lot coverage, commercial property coverage, commercial auto insurance, coverage for contractors equipment, as well as access to national homeowners programs for manufactured housing.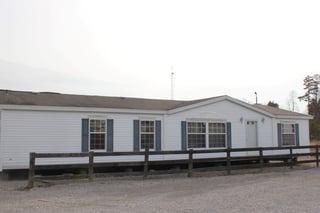 The manufactured home general liability insurance markets have undergone changes to where it may be difficult to find affordable coverage for dealers of manufactured homes. At Triad, we want to ensure that dealerships across the country are aware of our Risk Purchasing Group and the benefits it provides to dealers. Members of Triad's RPG will not be charged a membership to join; however, a nominal servicing fee ($35.) is applied to their general liability premium each year.
Triad's RPG was formed to assist manufactured home dealers with various services that are specifically designed for their industry as well as the dealership's unique needs.
To learn more about Triad's Risk Purchasing Group, contact Triad's Insurance Department at 1-844-375-7444 or email Marybeth Mainelli at mmainelli@triadfs.com