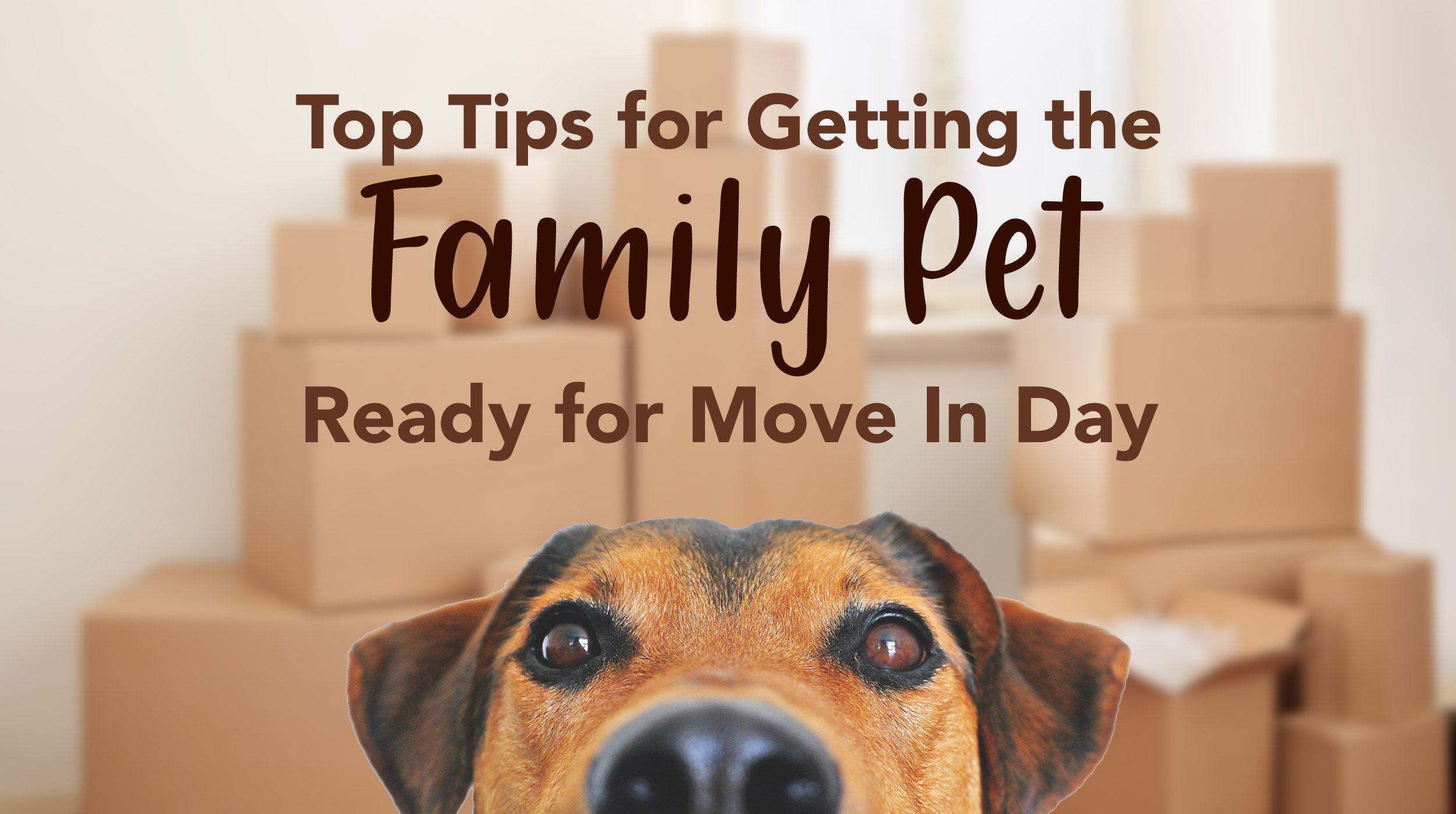 Moving can be stressful for all of us, but pets often experience stress that they can't communicate leading up to a big move. Our pets are perceptive, and they notice when big changes are happening, but they don't understand why we're packing up. Then, once you've arrived at your new home, they have to get comfortable with new sights, sounds and smells before they can settle in. Fortunately, there are a few steps you can take to help get your family pet get ready for a big move and reduce their stress.
Get Comfortable with the Crate Early
The safest way to relocate a nervous pet is with a crate. However, if you're in a hurry on moving day and you shove your pet into a crate and slam the door, you're only going to make matters worse. Instead, you need to bring the crate inside your home several weeks in advance so they can smell it and explore it in a low-stress environment. Then, use treats, blankets, and other comfort items to encourage them to get inside, lay down and get cozy. The more comfortable your animal is in a crate, the easier it will be to keep them safe during the move.
Have a Space Ready at the New Home
Cats and dogs react to new spaces differently, but when it comes to moving day, you'll probably want them out of the way while you finish unloading furniture and heavy boxes. The easiest way to manage this is to have food, water, and their favorite toys already set up in a spare bedroom or bathroom so you can open their crate and let them explore in a quiet corner of the house. Once all your other furniture is moved in, you can open the bedroom door and let them see more, but the first few hours should be quiet and calm.
Have Collars and Paperwork Handy
While you're preparing, it's also a good idea to have all paperwork and contact information handy. Make sure cats and dogs are wearing a collar with your phone number on it, as well as their rabies tags and any other relevant information. If there is a mishap during your move and one of your pets escapes through an open door, you want to be able to find them. If they aren't already microchipped, now is a good time to have this simple procedure done.
Don't Overfeed
Some animals have a tendency to overeat when they are stressed, especially if they believe you are going to be leaving them alone for a while. Make sure to watch your animals in the days leading up to the move and avoid overfeeding them. Cats especially are likely to get sick from stress and anxiety if they have overeaten and then gone for a car ride. Dogs are somewhat less likely to react negatively in the car, but each pet has its own limits.
Walk Through the New House on a Leash
Your pet picks up on many sounds and smells that you can't. As a result, they may react to certain scents left behind by the previous owner, or new sounds from the HVAC unit or neighborhood traffic. The best way to handle this introduction is with a leash so your pet can explore without getting beyond your reach. Help them explore inside the house, room by room, and set clear boundaries if they are not allowed in certain spaces. Likewise, walk the front and backyard slowly with a leash attached so you can inspect the fence and handle any interactions with wayward animals or children.
All of these tips will help your pet handle move-in day as peacefully as possible. Just remember, your pet will likely need a few days to adjust to the space, and having plenty of familiar items and toys around can help them make that adjustment. Give them a chance to get familiar with their crate in advance, and your move should be worry-free. For more information, about how to make your homeownership a dream come true, contact Triad Financial Services today.