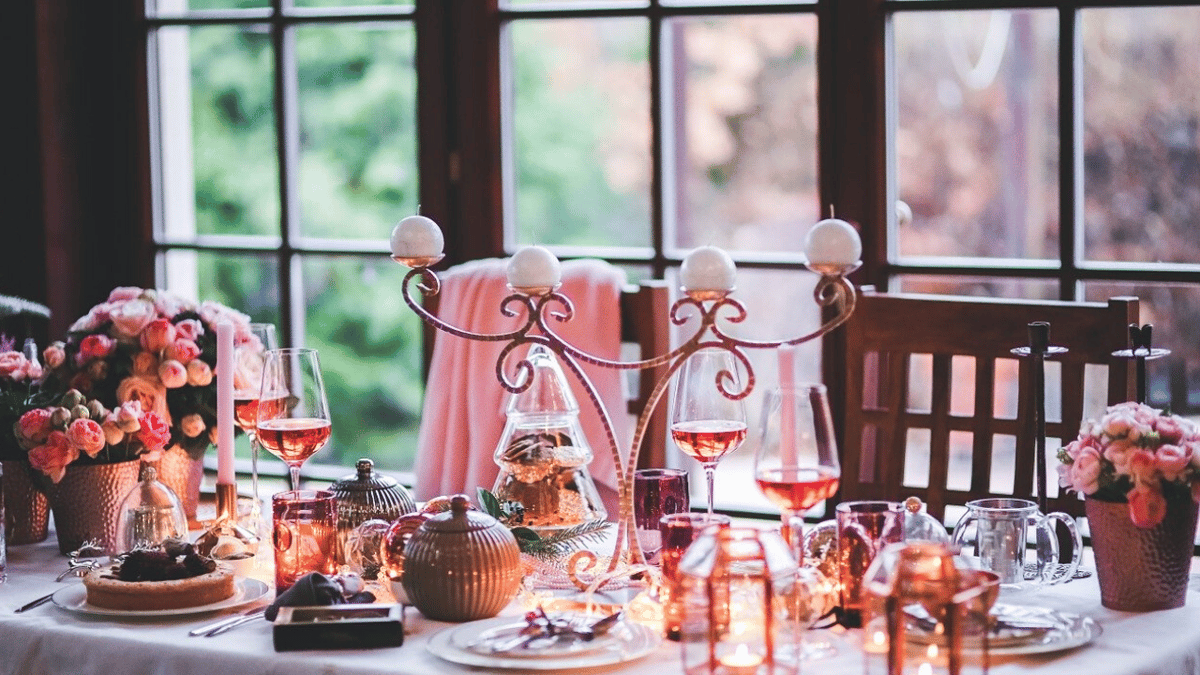 The holidays are a wonderful time enjoying good company, making good food, and visiting family. If you are hosting for the holidays, it can be a stressful time to try and get everything decorated, organized, and cleaned before guests arrive. While having a clean home is a good start, there are some steps that can be taken to get your home ready for holiday guests. You can take your home from being just a house to the equivalent of a homey bed and breakfast vibe sure to put any guests at ease and make them feel like they are in their own home! From the guest room to the bathroom, to the kitchen, here is how to get your home ready for the holidays.
Guest Room
When traveling, having a space that feels like home is integral. When space feels like home, it is far easier to relax, kick back, and enjoy the holiday. To prep, a guest room for visitors, be sure to go through and clean it, wash sheets and blankets, and dust. If possible, be sure to clean out the closet and allow for guests to unpack and place all of their belongings in an organized space. If there are any electronics, be sure to put fresh batteries in remotes and ensure everything is plugged in correctly. One nice touch that can make a difference for visitors is placing a small basket of commonly forgotten items in the room! Fill the basket with things like a phone charger, deodorant, lip balm, tissues, and lotion, as well as any other items that may fit your guest's personalities. This will make them feel at home and well-taken care of, allowing them to completely relax and enjoy the atmosphere.
Bathroom
The guest bathroom, or, if there is only one bathroom, is an important piece of home living. A clean, organized bathroom is key to allowing them to get cleaned up in peace! Be sure to leave extra towels and washcloths in a space where they are most easily found. Often, leaving them in the bathtub or in the sink is the most convenient. When planning for guests coming into town, purchasing extra shampoo, body wash, toothbrushes, razors, and cotton swabs is a great idea to have in case they have been forgotten or left behind. Other items that you can purchase include makeup remover and extra toilet paper to make sure there are no bathroom mishaps at any point during the trip! On top of extra amenities, having the normally expected items such as a plunger, an empty trash can, and air fresheners will make it feel completely put together and prepared for anything.
Kitchen
The kitchen may be the most important room in the house! Many times, coming together over a meal is something that completely sets the tone of the holiday and brings everyone together to one central place to sit and chat. Cooking for a crowd can get expensive and overwhelming, but good food does not need to be fancy food. Plan on making easy meals that are made to feed a crowd and will not break the bank, but meals are not everything! Having snacks, even something as simple as a fruit or veggie tray will keep people satisfied between meals and allow for full stomachs and happy guests.
With the holidays quickly approaching this handy little article will take your to-do list and streamline it, leaving you with a home set for the holidays. Making memories is one of the best parts of the holiday season, and with everything set ahead of time, it will be easy to sit back, relax, and make wonderful memories with those coming to visit.