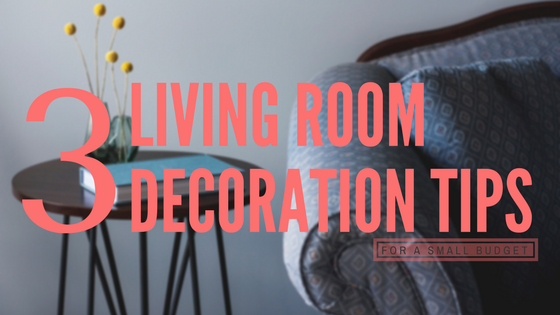 Decorating your living room to look high-end on a budget can be difficult, but not impossible. Thanks to all the secrets from some well-known interior designers, any manufactured homeowner can now create a cozy, elegant, well-designed living space without blowing his or her budget.
By reading this post, you'll discover three of the simplest and least expensive living room decorating ideas you can use to add instant glamour and style to your manufactured home.
1. Harness the Power of Paint
Whether you have a small or large living room, paint delivers a relatively inexpensive and effective way to completely change the feel of your interior without breaking the bank. Using the right colors, you can visually divide your living room into different sections, create the illusion of more space, add depth and texture, and make it more inviting and intimate.
For example, painting the walls and ceiling the same color is one of the best solutions to the low ceiling problem in manufactured homes. Also, using eggshell or glossy pastels instead of flat, darker shades can give your living room a more open look. If refinement is what you're after, painting your interior doors a dark hue, like navy, burgundy or black, is the best way to create a chic, expensive look.
2. Choose the Right Furniture
When looking for budget-friendly living room decorating ideas, many people wrongly assume that buying a few furniture pieces is too expensive. But furniture can be affordable if you know where to look.

As an example, consignment shops and secondhand stores are some of the best places to find beautiful and quality furniture at affordable prices. What's more, you can use the savings on the furniture to reupholster it for a more harmonious color flow.
When selecting furniture, make sure you go for moderately scaled pieces that don't occupy too much space. If you have a small living room, space-saving furniture is a wonderful alternative. Items like folding tables and chairs, vertical bookshelves and minimalist furniture pieces combined with clear-glass components can make any living room seem bigger.
3. Repurpose and Reuse
Before spending your hard-earned money on new things, look for items that you can repurpose. For instance, you could turn an old cabinet into a vintage bookcase or coffee table. Also, old window treatments can be successfully transformed into throw pillow covers, while worn-out furnishings can be updated with new upholstery, vintage buttons, contrasting fabric ornaments or kicky tassels and fringe.
When it comes to budget-friendly living room decorating ideas, there are virtually endless possibilities. From simply rearranging your furniture and optimizing your lighting for a new mood to buying a few plants, adding an accent wall and creating amazing DIY art, "the only limit is your imagination," as the saying goes.
Therefore, living room decor can be as simple or sophisticated as you want. But no matter what you intend to choose for your interior, remember that small details often make the largest impact.

One last piece of advice:
Combining different living room decorating ideas, opting for the right colors, avoiding inexpensive, poor-quality items, and shopping wisely is the way to go when trying to make a manufactured home look elegant on a budget.