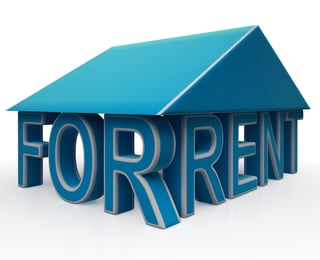 Over the past few years, rental rates have risen faster than predicted. Based on data from HUD and BLS, RealtyTrac has issued a new report which states that rents on three-bedroom houses will increase by 3.5 percent in 2016. Furthermore, a recent survey of 500 property managers conducted by Rent.com estimates that rental rates are likely to increase by an average of 8% across the country.
Although only time will tell whether these quite alarming figures will become reality or not, we can't deny that rent increase crisis is getting worse. Unbiased confirmation comes from Daren Blomquist, Vice President at RealtyTrac, who stated that "in 2016, (…) rents [will become] less affordable as they rise faster than wages".
Addressing the Root Cause of Rising Rents
While the reasons for the rise in the cost of renting a home are manifold, 64 percent of the aforementioned 500 survey participants identified increasing demand for affordable rental units coupled with low inventory as the root cause of the current rent increase crisis.
However, everyone needs a place to live. A report published by the NMHC in September 2015 shows that more than 43 million households rent their homes, which represents an increase of 9 million households in just 10 years. With the cost of living increasing at a faster pace than wages and almost 4 million people entering retirement each year and looking for affordable housing options, what's the solution?
According to the NLIHC's latest report, Out of Reach (p. 4 and 5), one possible solution would be to raise the minimum wage, increase the supply of affordable housing and extend rent control. However, this will generate additional problems. While raising the minimum wage will result in higher unemployment rates and an exponential increase in demand for affordable housing, rent control will discourage investments, leading to fewer affordable housing options for low-income communities.
Julian Castro, Secretary of HUD, suggested a more viable solution: manufactured housing. Compared to regular site-built construction, a manufactured home is less expensive to build, buy and rent.
According to the CFPB, the average construction price of a manufactured home in 2014 ranged from $20,000 for new, single-section units to $78,000 for multi-section units, costing between 10 and 35 percent less than comparable bricks-and-mortar homes. The U.S. Census Bureau has also published a report which states that the average sale price of a single-unit manufactured home was $45,000.
Considering that the average sale price for new manufactured housing units has increased slightly since then, we've decided to use official data to calculate the payment for a 30-year fixed-rate mortgage of $40,500 (for a manufactured home costing $45,000), which is $597 per month, including tax and insurance. If we consider the full-time minimum wage ($15,080 annually), the amount is 17 percent above the 30-percent limit of gross income a person should spend on housing costs, according to the "Out of Reach" report mentioned above.
But a very important aspect often overlooked is that manufactured homes can be customized to meet different needs and levels of income. For instance, a minimum-wage worker could choose a smaller floor plan or buy a used manufactured home and get a mortgage he can afford.
In today's social and economic context, manufactured housing is a good solution to the rental increase crisis. Besides the fact that supplying more manufactured homes will reduce current rental rates, these homes allow low- and moderate-income families to buy decent housing, reversing the current downtrend in homeownership.
At Triad Financial Services, we're very excited about the possibilities manufactured housing can provide to millions of people throughout the country. Our innovative and comprehensive manufactured home lending solutions can help any financial institution interested in enhancing its portfolio with manufactured home loans to become part of the solution to the affordable housing crisis. To find out more information about our products and services, contact our manufactured home loan experts today!