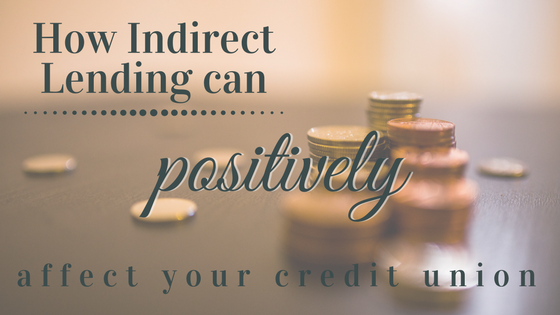 It is beyond dispute that manufactured home shipments and sales continue to rise at a slow but steady pace. As consumer demand and favorable lending conditions pave the way for manufactured home financing, the financial institutions that provide manufactured home loans nowadays are realizing an increase in both indirect lending and total revenue.If we think about the benefits of indirect manufactured home lending for credit unions, which range from loan portfolio diversification to cross-selling opportunities and a greater market share, adopting an indirect lending program makes a lot of sense.
To assess the positive effects of indirect manufactured home lending for a credit union, here are some facts that present the current state of the manufactured home lending industry as well as indicate some future trends.
Manufactured home shipments are predicted to outpace last year's totals.
The monthly economic reports issued by the MHI show that the number of manufactured homes shipped in the first five months of 2017 increased by 18.23% compared to the same period last year.
As home lending goes hand in hand with economic growth and housing demand, an increase in the number of manufactured homes shipped and sold is likely to boost the entire manufactured home lending industry, including indirect lending.
Indirect lending supports community outreach programs.
In an effort to expand community outreach, credit unions have successfully widened their range of products and services over the past few years. That is due to a combination of factors, including interest rates that continue to hover around low levels and technology advances that allow credit unions to compete with "traditional, for-profit banks" in terms of both product and service offerings.
One essential factor is that increasing numbers of credit unions are realizing that community outreach programs deliver far-reaching benefits for all those involved.
As an example, three credit unions that continue to enjoy the benefits of their community outreach efforts are Member 1st, Orion FCU and Member One FCU.
In addition to being actively involved in the community, these credit unions participate in different indirect lending programs. As a result, they're able to meet the financial needs of a broader pool of members, while maximizing their lending market shares. Currently, nearly 40% of credit unions provide both direct and indirect loan products.
Indirect lending boosts revenue.
As financial institutions, credit unions need money in order to stay in business, create new products and services, and provide substantial benefits to their members.
Although a credit union can make money from fees, interest rates and funds, the most successful ones have nailed several profitable lending niches.
For instance, indirect manufactured home lending combined with the right financial services from an experienced and reputable manufactured home lender can help a credit union maximize its revenue growth.
While it's difficult to pinpoint the greatest benefit of indirect lending for a credit union, opting for an indirect lending program will enable your financial institution to grow its loan portfolio and build a network of reliable partners.
If your credit union is prepared to implement an indirect manufactured home lending program and compete for more market share, Triad Financial Services is ready to provide a variety of loan products and services, including applicant screening, underwriting, loan origination, payment processing, loan portfolio performance monitoring, compliance and quality control.