Unlocking the Door to Homeownership | National Homeownership Month
June 15, 2023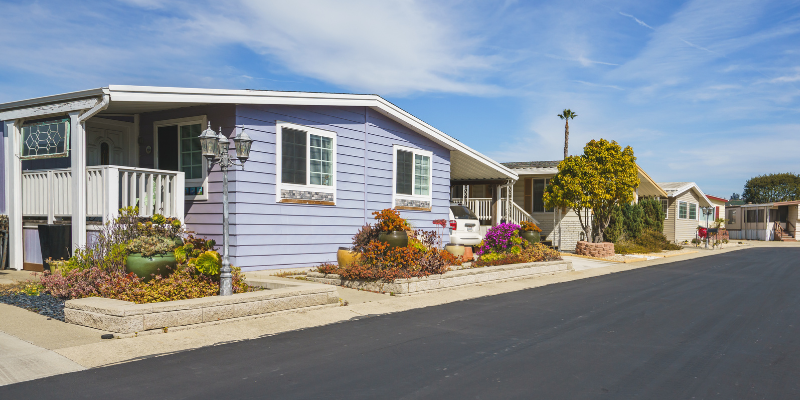 June is National Homeownership Month, a time to celebrate the dream of owning a homeand the sense of pride and accomplishment that comes with it. Whether you're a first-time buyer or simply exploring affordable housing options, consider the benefits of purchasing a manufactured home. This month we explore the advantages of manufactured homeownership and discuss the unique and flexible lending options from Triad Financial Services, Inc. Read on to discover how you can unlock the door to homeownership!
The Advantages of Manufactured Homeownership
Affordable and Cost-Effective: Manufactured homes offer an affordable housing solution without compromising on quality. In addition, they often cost less than traditional stick-built homes, making homeownership more attainable for many.
Customization Options: Don't settle for a cookie-cutter home. Manufactured homes provide a range of customization options, allowing you to personalize your space to fit your preferences and lifestyle.
Energy Efficiency: Modern manufactured homes are designed with energy efficiency in mind. From improved insulation to energy-saving appliances, these homes help reduce utility costs and promote sustainable living.
Triad Financial Services, Inc | Your Partner in Manufactured Homeownership
Flexible Lending Options: The professionals at Triad Financial Services, Inc. understands that each homebuyer's needs are unique. As such, we offer diverse lending options tailored to your individual needs and circumstances, helping you find the loan program that fits your needs, budget, and goals.
Expertise and Experience: With more than 60 years of experience in the industry, Triad Financial Services, Inc. has the expertise to guide you through the lending process smoothly. They are committed to providing transparent and reliable service to ensure a stress-free homeownership journey.
Support for First-Time Buyers: If you're a first-time buyer, Triad Financial Services, Inc. has resources and guidance to help you understand the steps involved in purchasing a manufactured home. Our team of skilled professionals will assist you in making informed decisions and ensure you're comfortable throughout the process.
Getting Started
Research and Educate Yourself: Begin by exploring the options available to you. Visit the Triad Financial Services, Inc. website to learn more about the loan process and lending programs, browse through the informative resources, and gain a better understanding of manufactured homeownership.
Find Your Dream Home: Now, it's time to search for the manufactured home that meets your requirements. This is a big decision so take your time and be sure to work with reputable dealers or builders and consider factors like location, amenities, and floor plans to find the perfect fit.
Loan Application: Once you've found your dream home, Triad Financial Services, Inc. can help you with customized financing options so you have the financing solution that works best for you. The knowledgeable team of lending professionals at Triad Financial Services, Inc. will assist you in determining the loan amount you qualify for and guide you through all of the necessary documentation. We are here every step of the way.
As we celebrate National Homeownership Month, remember that homeownership is within reach, especially if you're considering a manufactured home. Triad Financial Services, Inc. supports borrowers throughout the lending process, offering flexible options to make the dream of owning a home a reality. Take this opportunity to unlock the door to homeownership and create a space that reflects your unique style and aspirations.