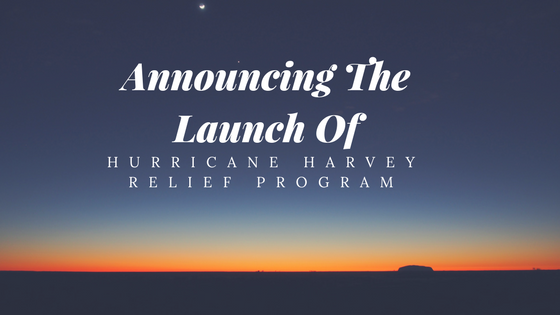 Triad Financial Services, Inc. along with investor partners have launched a relief program in response to the devastation that has occurred due to the effects of hurricane Harvey.
The relief program was designed to assist those that have been displaced by hurricane Harvey and are in need of immediate financial housing relief.
The program is reducing its current rate sheet by .50%. The rate reduction will be honored through 12/31/17 with reconsideration if the factory is behind on production.

Those who qualify for this program have been displaced from their current home due to hurricane Harvey. The homeowner will need to provide proof of loss in the form of insurance, FEMA, etc.

A 90 day payment deferral can be applied to loan applications that were received on or after August 31, 2017.
"Hurricane Harvey has struck Texas with a devastating blow and has now moved onto Louisiana. Triad Financial Services felt compelled to help those that have been affected by implementing a special loan program that will offer lower rates and expedited approval to manufactured homeowners displaced by the storm. Our thoughts and prayers go out to our loan customers and retailer partners in the affected areas and we look forward to assisting the area as it rebuilds over the coming months," said Don Glisson Jr, CEO of Triad Financial Services, Inc.
To learn more about this program and if you may qualify please contact Triad Financial Services, Inc. underwriting department at 1-800-522-2013 ext. 1612