The Triad Financial Services Advantage
Triad Financial Services specializes in forming strategic alliances with financial institutions seeking to tap into the ever-expanding manufactured home finance industry. For those lacking the necessary operational infrastructure or industry expertise, we offer the perfect solution. With more than 60 years of experience, we have developed a turn-key indirect lending program that enables our partners to enter the manufactured housing finance market with minimal risk.
The Triad Advantage sets us apart from the competition, and our time-tested formula ensures the generation of high-quality loan portfolios for participating financial institutions, all without incurring additional costs or risks. Here's why our program stands out: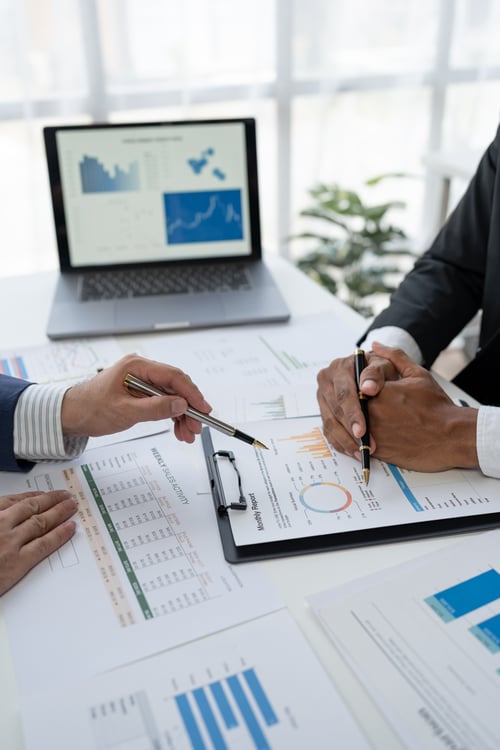 Low-risk, High-return Indirect Consumer Lending: Our program offers a low-risk, high-return lending option, providing a win-win situation for our partners.

Proven Turnkey Business Model: Our turnkey model has been perfected over six decades, guaranteeing a streamlined and efficient process for our lending partners.

No Barriers to Entry or Exit: We believe in providing flexibility to our partners. There are no obstacles to joining or leaving our program, ensuring a hassle-free experience.

Best Performing Loans: Our expertise in the manufactured housing industry, stringent underwriting criteria, and cash reserves contribute to producing the best-performing loans in the most efficient manner possible.

Minimal Risk: With Triad's vast experience in manufactured housing finance, we minimize risk and provide a secure investment environment for our lending partners.

Diverse, Secure, and Profitable Loan Portfolios: Through our well-established network of retailers and manufacturers, we deliver diverse, secure, and profitable loan portfolios, requiring no Full-Time Equivalent (FTE) allocation on the lender's end.

Industry Leader: With over 60 years of experience, we have earned our position as a leading authority in the manufactured home finance industry.

Extensive Lending Partners: Over the years, we have partnered with more than 150 lending institutions, building strong relationships based on trust and mutual benefit.
Lenders and Investors that choose Triad Financial Services, gain more value, access to quality loans, and the opportunity for greater profitability. Don't miss out on the growing potential of the manufactured housing finance market.