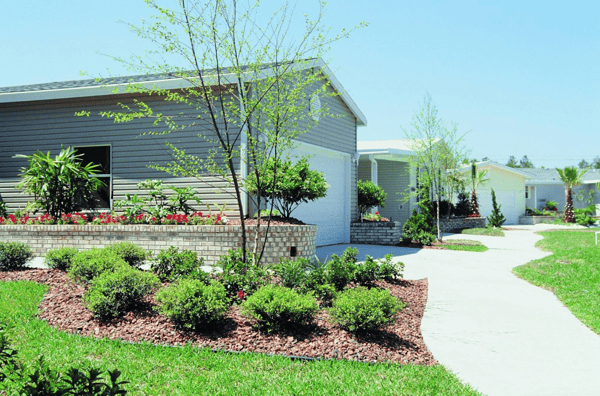 Jacksonville, FL, June 6, 2018 – Triad Financial Services, Inc. a subsidiary of ECN Capital Corp. and CSL Financial LLC announced that Triad has purchased CSL's Manufactured Housing Floorplan Loan Portfolio. The transfer to Triad includes floorplan finance loans with 171 dealers with 222 locations and more than 916 homes built by 27 different manufacturers.
Triad was purchased by ECN Capital, Inc. in December of 2017 and has been aggressively rolling out a floorplan finance program since January of this year. The purchase of the portfolio further shows Triad's commitment to the Manufactured Housing Industry.
"We are pleased to be able work out terms to purchase the floorplan loan portfolio from CSL Financial," said Lee Dickerson Sr. VP of Inventory Finance for Triad Financial Services. "This acquisition will accelerate our initiative to be a major lender in floorplan finance for the Manufactured Housing Industry and will significantly complement our retail finance business". "We believe the transition of the loans from CSL to Triad will be seamless for both the retailers and the manufacturers".
"This transaction is another step in Triad's transition to a full-service lender for the Manufactured Housing Industry", said Don Glisson Jr., Triad Financial Services CEO. "Our business plan for Inventory Finance is ahead of schedule, and I want to thank Lee and his team for getting this transaction completed in such a timely manner. I also want to thank CSL and their team of dedicated professionals for having the confidence in Triad as the logical purchaser of the portfolio".
CSL Financial was pleased to partner with Triad Financial Services on this transaction as it allows CSL to provide a higher level of focus on its core business, the company's retail finance programs. "CSL is very appreciative of all the support of our manufacturing and retail partners in building this floorplan portfolio," said Aaron Waters, General Manager of CSL Financial. "While the floorplan finance model has been a tremendous part of our growth, our core focus has always been to provide innovative and compelling retail finance programs to our customers. This divestiture allows CSL to devote all of its energy and passion into creating the highest level of customer service for both our customers and retail partners."
About Triad Financial Services
Triad Financial Services is one of the oldest and most trusted lenders in the manufactured housing industry with over 50 years of lending experience. As one of the very top consumer lenders in the nation, Triad has established a dominant position in the prime consumer lending market with long established partnerships with both dealers and manufacturers. Triad is a subsidiary of ECN Capital Corp.
About CSL Financial, LLC
CSL Financial, based in Birmingham, Alabama, is a privately held lender providing retail chattel finance programs through its retail partners across the Southeastern U.S. Since its formation in 2012, CSL Financial has experienced tremendous growth due to its focus on providing the highest level of customer service combined with unique, home only loan programs not offered through most lenders.