Gas Grill Vs. Charcoal Grill
June 2, 2017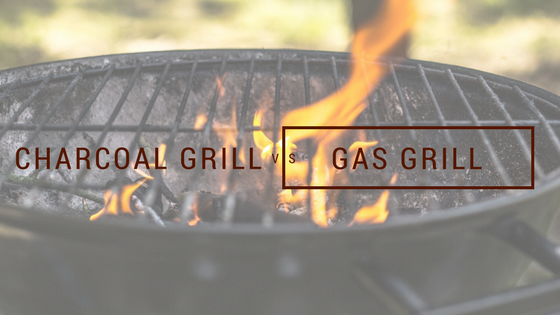 Although the rules that govern the manufactured home communities can vary greatly across the country, most community operators allow their residents to enjoy outdoor cooking.
That being said, finding the perfect outdoor grill is the first step toward grilling success. To make the right choice, you need to decide what factors are more important to you when exploring gas vs. charcoal grill options. Below, you can find the most notable differences between these two alternatives, in relation to:
Flavor
Many debates of gas vs. charcoal grill argue that the smoke released by charcoal grills give foods a more distinctive barbecue flavor. Why, then, do so many steakhouses grill their steaks and burgers with gas?
In addition to reaching high temperatures in a relatively short period of time, gas grills can hold the temperature steadily. When the temperature is maintained constant for long enough, the meat develops that dark brown crust which makes it so delicious.
With a charcoal grill, on the other hand, keeping the desired temperature for a uniform, tasty brown sear can be a challenge. If the temperature is too high, it can burn the food; if it gets too low, it will lead to longer cooking. When steaks or burgers are cooked at very low heat for a long time, they can lose all of their juices along with the flavor.
Another essential consideration is the unpleasant petrochemical taste that can result from using self-igniting charcoal or charcoal fluid to start the fire. However, one easy way to avoid unpleasant flavors is to opt for an electric starter or a torch. Conversely, the mercaptan added to natural gas doesn't affect the taste of barbecue.
Convenience
Compared to gas grills, which offer more convenience and control over the cooking process, charcoal grills present a few disadvantages, such as:
they're considerably harder to clean and fire up;
they take longer to reach optimal cooking temperatures;
if you go over your target temperature, it will take a long time to lower it;
fat dripping onto hot coals causes flare-ups, which can burn your food;
they're not suitable for long cooks, as they slowly lose heat;
if you use a charcoal grill on a windy day, the wind can cause the charcoal to burn faster; also, ash and soot can get all over your food.
When it comes to convenience, another important aspect relates to the features included, which can range from built-in thermostats, alarms that prevent overcooking and knobs that light up during nighttime to smoke boxes and high-intensity ceramic infrared bottom burners.
Safety
Safety is a critical factor you should consider when running a gas vs. charcoal grill comparison. Although barbecuing can be fun and exciting, grills can be dangerous if not handled properly. Following a few fire safety tips can make grilling experiences safe and pleasurable.

Whether you're the proud renter or owner of a manufactured home, choosing the right grill is one of the most important decisions you need to make before summer kicks in. After all, only the perfect grill will allow you to enjoy delicious grilled food with your loved ones.