Congratulations to Sam Huffman with Triad Financial Services, Inc., who was presented an Appreciation Award during the 2019 Multi-State Convention recognizing his commitment and dedication to AMHA and the convention. Sam is Chairman of the Special Events/Convention Committee and Golf Tournament and is responsible for organizing and arranging the events surrounding the golf tournament. This year's tournament was one of the most popular and successful events during the convention.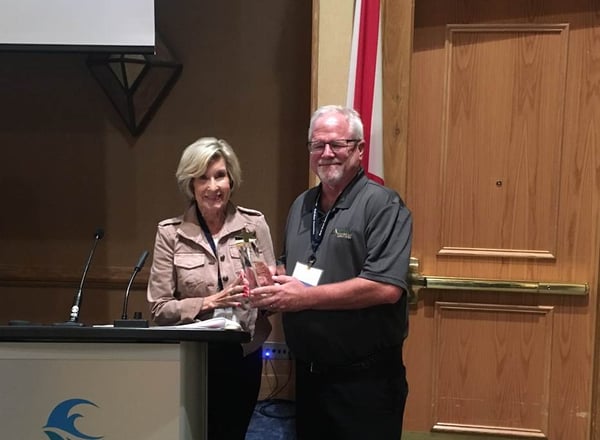 Sam has served on the AMHA Board of Directors since 2003 as Chairman, Vice-Chairman, Secretary, and Treasurer and on numerous AMHA committees. He was inducted into the AMHA Industry Hall of Fame in 2010 and was selected as AMHA Person of the Year in 2008. He also serves on the Alabama Housing Foundation Board of Directors as Treasurer.
Please join us in congratulating Sam on this Special Appreciation Award.