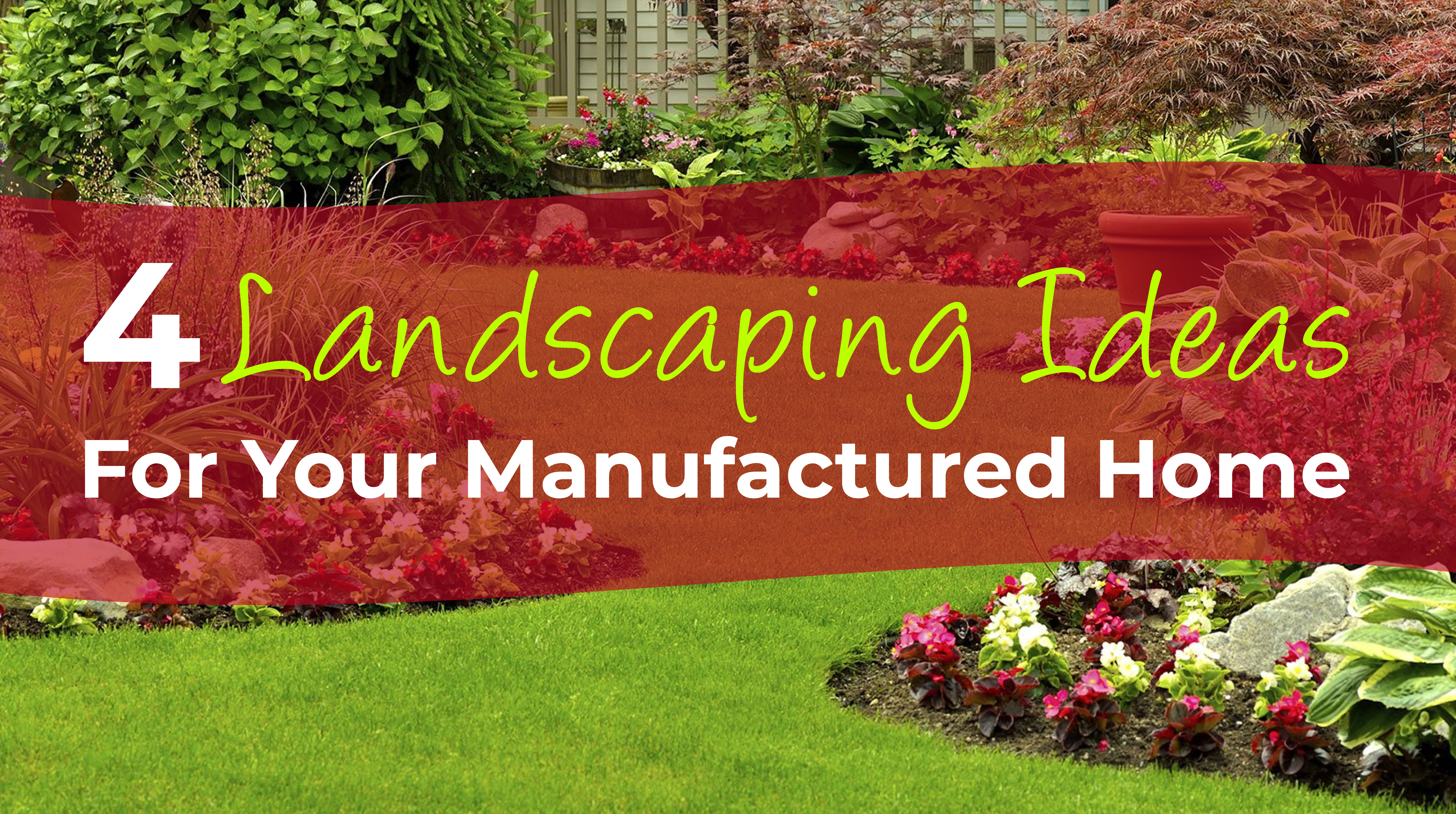 Landscaping around a manufactured home is the finishing touch that really turns the house into a permanent fixture on the land. In addition, landscaping offers the ability to transform the land and personalize your home beyond the color of the walls. From the moment you place your manufactured home on dirt, you can begin planning your landscape to enhance your view, boost your home's efficiency and more. Here are four ideas to get you started.
Create an Entryway
One of the characteristics of manufactured homes that many people wish to expand upon is the entryway. Some manufactured homes have flat entryways with stairs that look a bit out of place. Landscaping can cure this problem by concealing the base of the stairs and adding dimension and color that leads to a pathway. Start by planting tall bushes in the corners closest to the house and stairs, and work your way forward with shrubs and flowers that create a visual barrier connecting you to the entryway. This way the approach to your home looks welcoming and draws the eye up toward the front door.
Add Shade Trees
Another important landscaping tip is planting trees that will provide shade for your manufactured home as the seasons change. Since most manufactured homes are located on smaller lots, it is important to gauge where the sun will pass over your home, and plants that will filter some of the light and provide shade. You will need to plan for both short and long term growth, including looking for any power lines or other external factors that may interfere with growth; however, a well-placed tree can significantly reduce your cooling bills during the summer months.
Ditch the Grass
Grassy lawns may look great on a golf course, but they pose many challenges for homeowners. They are incredibly inefficient to maintain, and when living on a smaller lot, you will likely find it quite difficult to keep patches of grass healthy if you have pets or kids. Instead, by choosing mulch, rock, or other materials, you can cut down on monthly maintenance significantly and create beautiful garden beds and walkways instead. Raised garden beds add to curb appeal and are easier to work with than in-ground gardens.
Build a Perimeter
Finally, building an inside and outside perimeter on your lot is a great way to enhance your living space, create privacy, and conceal the underside of your manufactured home without putting up fences or spending a ton on rockwork. Using small shrubs and bushes you can add a decorative perimeter around your home. Then you can add slightly taller bushes at the edge of your lot to create a visual barrier between yourself and your neighbors. In between your perimeter and your home, you can have a private seating area, quiet gardens, fresh fruits and vegetables, or even a water feature like a fountain or bird bath.


With proper landscaping, you can make your manufactured home blend seamlessly into your plot of land as if it had always been there. You can also break the stereotype of manufactured homes with blank faces and unfinished lots. Whether you start at the entryway and work your way out, or start at the perimeter and plant your way back to the center of your lot, you can change the look of your home to fit any aesthetic you enjoy. At the same time, your landscape will determine how much water and energy your home uses, allowing you to take full advantage of the energy efficient features that are already hard at work in your manufactured home.